According to a post on the Cyberpunk 2077 subreddit, the next patch update will be the game's largest yet. The post comes from an apparent leaker who has inside information on what CD Projekt Red is planning for the open-world game in 2022. The developers previously confirmed a "major update" would arrive in Q1 of 2022 but didn't offer any further details. It appears an insider has taken that liberty upon themselves, though. 
Of course, this leaker doesn't have much to back themselves up with, so fans should take these leaks with a large pinch of salt. 
Cyberpunk 2077 leaker goes into detail about 1.5 patch 
The leaker starts off by claiming that the next patch for Cyberpunk 2077, which would be 1.5, is slated to be a refresh of the game. This refresh will come with a new edition for the game, called the "Samurai Edition," and includes a number of fan-requested features along with the standard bug fixes and game improvements.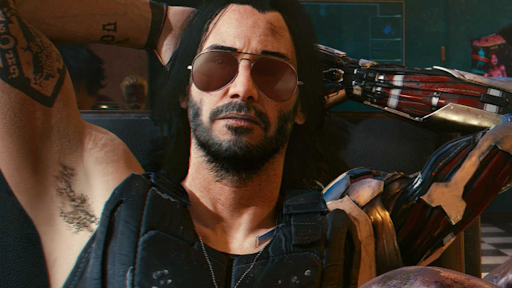 CD Projekt Red will apparently be doing a livestream to showcase the new features coming with the 1.5 patch sometime in February. However, the leaker also claims that the developers will be showcasing a new anime centred around CP 2077 as well as introducing the game's first expansion, which will take place in the Pacifica region of Night City. 
This expansion has already been confirmed to be in development by CDPR but no other details were officially made public. 
In regards to the patch notes for 1.5, the leaker says it will introduce the following features: 
Barbershops
Garage
Improved AI
Transmog System
Overhaul of the loot system 
New UI 
Reportedly coming along with these features will be another slate of free DLC for Cyberpunk 2077. However, this time around it will prove far more expansive and related to gameplay. The free DLC will supposedly include four new weapons, apartment customization options, new gigs and the option to start a New Game+. This is a new difficulty option that allows players to keep their items from a previous save but undergo the story again with a higher degree of difficulty. There will also be smaller additions, like Judy and Panam sending you more texts throughout the story. 
As for the first expansion, it will supposedly take place in Pacifica and see you square off against two gangs, the Bozos and the Slaughterhouse, in a location called the "Combat Zone". The two gangs are fighting for control of the region inside Pacifica and this is you come in as the player. You can supposedly take part in quests in the region in addition to doing story-related missions. The leaker claims that roaming around in the Combat Zone feels reminiscent of the S.T.A.L.K.E.R games. 
New Cyberpunk 2077 additions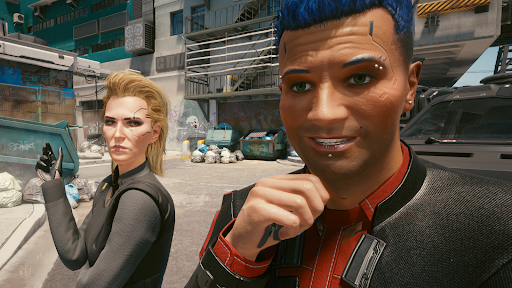 Also, a part of the Pacifica expansion will apparently be a Gwent-like mini-game that players can participate in. The mini-game has you travelling to cyberspace and collecting different monsters that you can send into battle against an opponent. The monsters presumably have different stats and attributes that make them useful in battle. The leaker says that this mini-game will also feature multiplayer. 
Finally, there will supposedly be an anime centred around Cyberpunk 2077 releasing this year. The leaker claims that it's called "Cyberpunk 2077: Edgerunners" and is being developed by Studio Trigger with an original script by CD Projekt Red. 
The leaker ends their post by saying a second expansion for CP2077 is in the works but will "only be released if the first expansion is a success." 
If all of this is accurate, then fans can expect CDPR to host a livestream in February to kick all of this off for 2022. 
Featured image courtesy of Cyberpunk 2077.