People looking to enjoy the marvelous Night City in Cyberpunk 2077 can do so now, as the game has gone live on different platforms. Sadly for Steam users, the download seems to be glitched, as fans have reported that it gets stuck on exactly 57.4 GB of progress, painfully close to completion, as the size of the download is 60.2 GB.
Comments directed at developer CD Projekt Red have been flooding social media over the last hour, as players demand an answer for this occurrence. 
User Tinyeyeguy shared a clip with his own experience fighting the Cyberpunk steam bug.
#Cyberpunk2077#steam#steampunk#Cyberpunk#TwitchAffilate#smallstreamer#Cyberpunk2077Hype#CyberNight#gamingpic.twitter.com/hg0Nb4NzYy

— Tinyeyeguy 🤙🏽 (@tinyeyeguy) December 10, 2020
Sad day for Twitter user Penji_Official: "This was my first ever camping on game release, damn."
#Cyberpunk2077#Cyberpunk#Steam
This is my first ever camping on game release, damn.. pic.twitter.com/VxxpzPZJPi

— Domagoj Penić (@Penji_Official) December 10, 2020
Cyberpunk 2077 download stuck - How to fix
While we have no official comment from CD Projekt Red, user Murphy Newell tweeted out the following, which could save some people from restarting the download.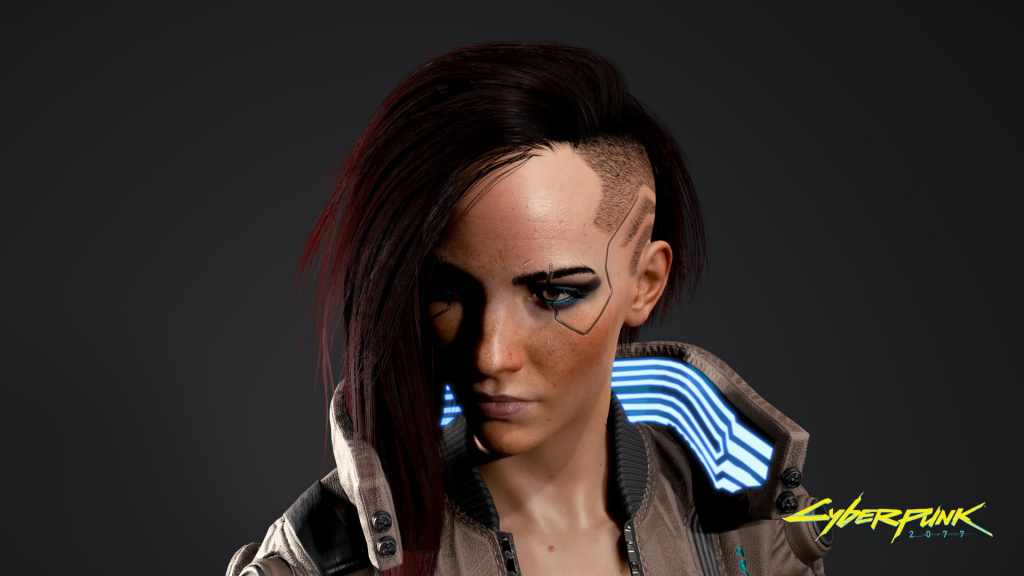 (Picture: CD Projekt Red)
"If your cyberpunk download is stuck at 57.4GB and you preloaded it, steam isn't stuck. it's decrypting the game from your preload. Watch the blue bar under the Play button and your disk usage. It will continue."
Right below the big blue Play button Murphy comments, that's where you'll find a new progress bar:

While this means there's not much you can actively do to fix this issue, at least if you see that blue bar you'll know not to restart then download.
One more user, Lunar Amiya, shared that by going to the properties option and unchecking the Bonus Content, you can get past the 57.4 GB bug.
(Picture: LunarAmiya)
We'll update you with more information as soon as possible.
In the meantime, we have a ton of Cyberpunk 2077 content you can check out including our ultimate beginner and advanced guides and even a giveaway for you to earn a free copy!
---
News & Updates - Cyberpunk 2077 1.7 Patch News | Cyberpunk 2077 Phantom Liberty Release Date News | When Will Cyberpunk 2077 Get New Game Plus | Cyberpunk 2077 Project Orion News
Edgerunners - Edgerunners Season 2 News | All Cyberpunk Edgerunners Easter Eggs | How To Get David's Edgerunner Jacket
Build Guides - Best Melee Katana Build | Best Kiwi Netrunner Build | Best Netrunner Build | Best Solo Build
Weapon Guides - Cyberpunk 2077 Weapons Guide | How To Get Rebecca's Shotgun | How To Get Jackie's Pistol | How To Get Your Gun From Wilson | How To Get Johnny Silverhand's Arm | How To Get Lizzie's Pistol | How To Get Dexter Deshawn's Plan B Pistol | How to Get Satori Katana | How To Get Mantis Blades For Free | How To Get Ashura Smart Sniper Rifle | How To Get Monowire For Free | How To Get Chaos Pistol | How To Get Skippy Pistol |
Game Guides - Is Cyberpunk 2077 Worth Playing In 2022 | How To Get Samurai Jacket | How To Get You Own Pet Cat | How To Farm Eddies For Unlimited Money | Cyberpunk 2077 Fastest Car Location | Best Cyberware To Use |