Destiny 2 introduced a myriad of new weaponry for players to obtain with the release of The Witch Queen DLC and the start of Season of the Risen. Adding the ability to craft certain guns, and there's no shortage of ways to get your hands on a god roll.
On top of a lengthy, farmable campaign, new Strikes, and a location, Savathun's Throne World, players can also look to the seasonal activity to get their hands on exclusive guns.
The Wellspring Offensive offers its fair slew of loot for players to chase, one, in particular, caught the eye of many Guardians -- the Come To Pass Assault Rifle. 
Let's take a look at how to get your hands on the Come To Pass AR in Destiny 2.
Where to farm Come To Pass in Destiny 2
As we've mentioned, to get your hands on the Come To Pass Assault Rifle, you'll need to grind Season of the Risen's activity, The Wellspring. 
It's not as simple as booting it up and playing through it, however, as you are required to beat a specific boss for the weapon to drop. For Come To Pass to be an obtainable reward, you need to kill the Wellspring boss Golmag, Warden of the Spring.
You can see which boss is currently active by hovering over The Wellspring's icon in the Throne World.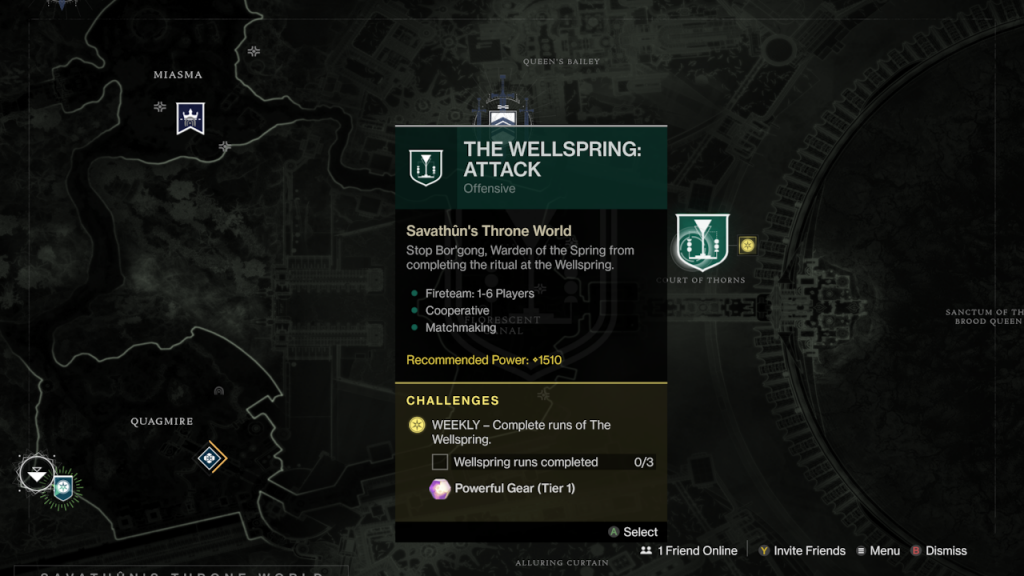 How to access The Wellspring in Destiny 2
To get access to The Wellspring you need to complete two steps:
Finish The Witch Queen campaign
Pick up The Spring of Power quest from Fynch
The recommended Power Level for the activity is 1510, meaning that even if you finish the campaign on normal, chances are you might be below it. That is unless you go for the legendary run, which will give you gear of 1520PL.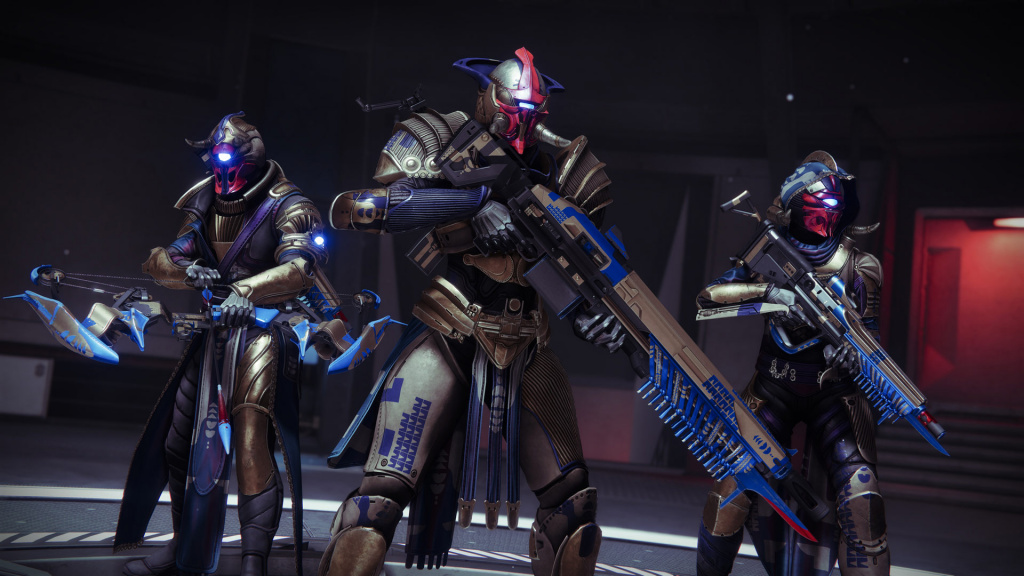 The Come To Pass Auto Rifle is becoming a popular gun in Destiny 2 as it boasts some fun perk combinations. Mostly, you'll be looking at getting weapons that drop with the Deepsight Resonance ability so you can earn its pattern and craft it at will at the Enclave. A reminder that Come To Pass needs two essence extractions, so two drops with Deepsight before you can craft it.
Some traits to keep an eye out for are Triple Tap, Dragonfly, Turnabout, and Golden Tricron. It's worth pointing out that these can get enhanced if you level up a crafted version of Come To Pass.
Featured image courtesy of Bungie.