Destiny 2 offers a variety of weapons, and One Thousand Voices, also known as 1K Voices, is definitely one of the most popular guns. It is an Exotic Fusion Rifle and can easily kill bosses, obliterate invaders etc. 
One Thousand Voices was launched a long time ago; still, a lot of players don't have it in their account. If you want 1K Voices in Destiny 2, here's how you can get it.
Destiny 2 - How to get One Thousand Voices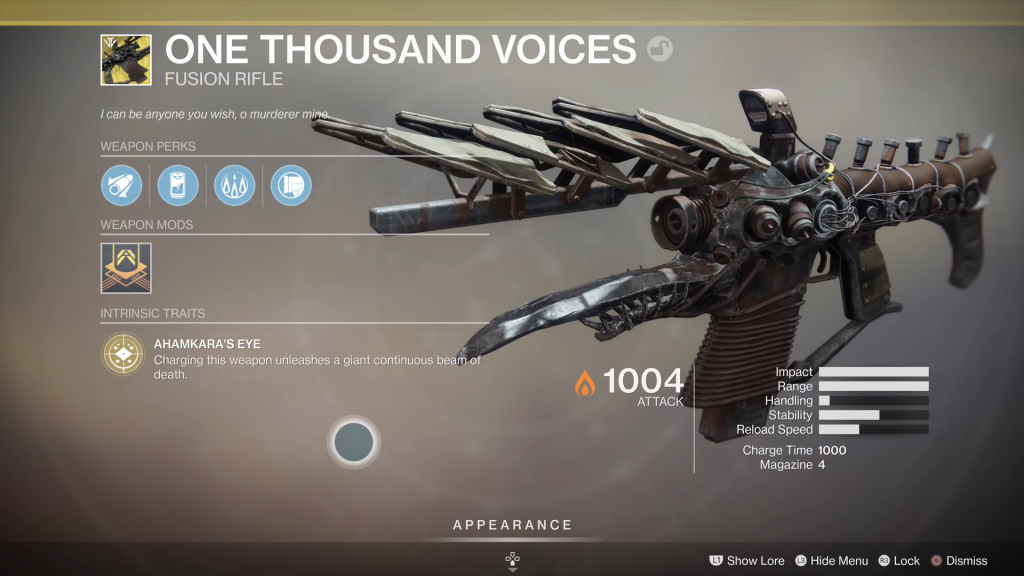 One Thousand Voices in Destiny 2 is not available via any quest; instead, you will have to participate in the Last Wish raid. At the end of this raid, you will get a chest, and if you are lucky enough, you will get 1K Voices. 
You can either play the raid to reach "A wish to help a friend in need", or you can also enter the following code to teleport to the Riven of a Thousand Voices encounter.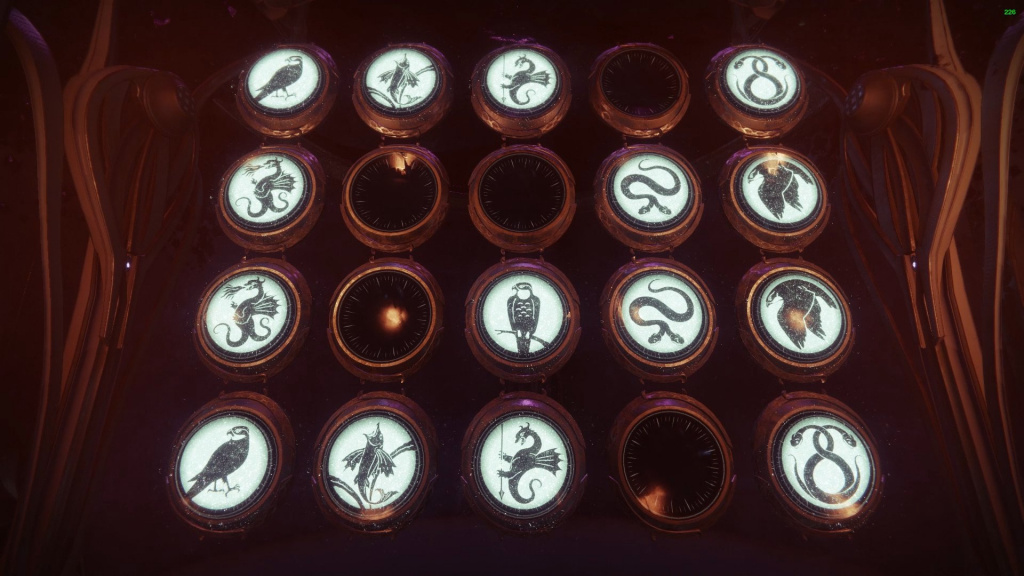 There you will have to beat Riven and then go inside the Ahamkara to kill its heart before the time gets over. However, make sure to pick up a powerful loadout as it's not gonna be an easy fight. 
After that, you will have to complete the Queenswalk, and once you complete it, a chest will be available that can give you 1K Voices. 
The chest can be opened using Ethereal Key that you will get from "Wish to Feed an Addiction".
And that's it; for more on Destiny 2, check out our dedicated section filled with news, guides, and more.
---
For more Destiny 2 news, be sure to check out our dedicated section or take a look at some of our Guides & Tutorials just below:
Weekly Updates - Destiny 2 Weekly Reset | Destiny 2 Weekly Challenges | Destiny 2 Xur Location This Week | Destiny 2 Trials of Osiris Map & Rewards This Week | Destiny 2 Lost Sector Rotation |
Upcoming Updates - Destiny 2 Season 19 Release Date | Destiny 2 The Dawning Event 2022| Destiny 2 Lightfall Release Date | Everything We Know About 'Destiny 2 The Final Shape'
Exotics, Catalyst & God Rolls - Alter of Reflection Catalyst Quest | Austringer God Roll | Calus Midi Tool God Roll | Dead Man's Tale God Roll | Fixed Odds God Roll | Hawkmoon God Roll | How To Get Come To Pass | How To Get Dawn Chorus | How To Get Omnioculus | How To Get Star-Eater Scales | Mechabre God Roll | Osteo Striga Catalyst | Riptide God Roll | Queens and Worms Quest
Game Guides - Destiny 2 Redeem Codes | How To Unlock All Subclasses | Memories of Ruin Puzzle Solution| Strikes Guide | Where To Farm Cabal | Where To Farm Fallen | Where To Farm Hive | Where To Farm Scorn | Where To Farm Vex | How To Get 100k Nightfall Score | 
Raid Guides - Master King's Fall Totem Challenge Explained |