UPDATE: 
Following the completion of the Vow of the Disciple raid, all fragments have now been unlocked.
Original story:
Destiny 2 fans have universally praised the content-rich The Witch Queen expansion, from the incredible campaign set in a new location of Savathun's Throne World to the additional gear, weapons, and activities to complete.
The icing on the cake has undoubtedly been the introduction of Void 3.0, bringing life to an old and dusted Light subclass, with the promise that Arc and Solar will get the same treatment in future Year 5 seasons.
If you're wondering what the 3.0 system refers to, it's essentially an attempt to have Void function the same way Stasis does. For those unaware, Stasis is the first (and so far only) Darkness subclass in Destiny 2, introduced with the Beyond Light expansion in 2020.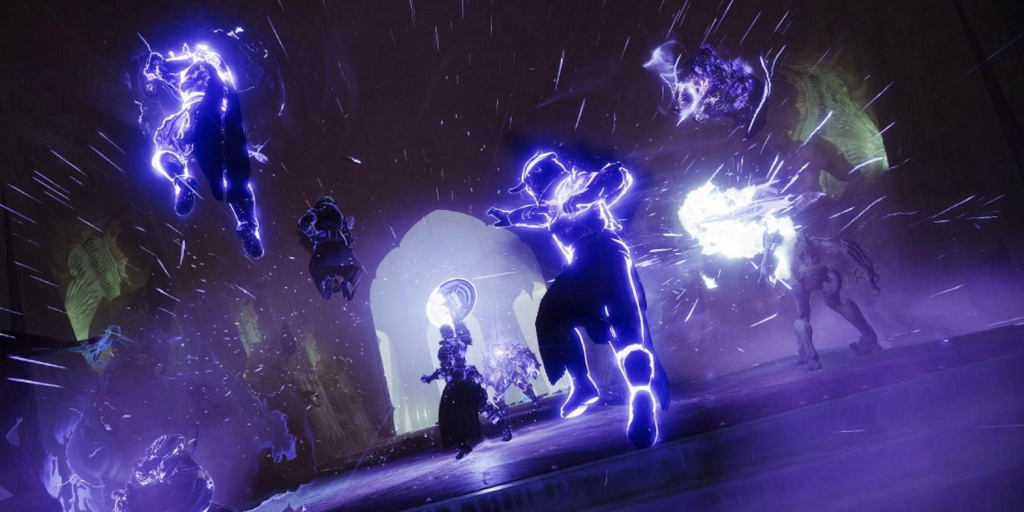 The system debuted two levels of customisation, at both micro and macro levels, namely Aspects and Fragments, respectively.
On the one hand, Aspects are class-specific modifiers, synergising with each one's (Titan, Hunter, and Warlock) strengths. On the other hand, Fragments are non-class-specific items to customise further what Aspects can do. 
Players will be happy to know that acquiring some Fragments will not be a long, gruelling process like in Beyond Light, which forced you to complete quests to purchase them.
How to earn Void 3.0 Fragments in Destiny 2?
This time around, players need to visit Ikora Rey in The Tower. She'll be selling things like Supers, Class Abilities, Grenades, and of course, Aspects and Fragments for a small amount of Glimmer.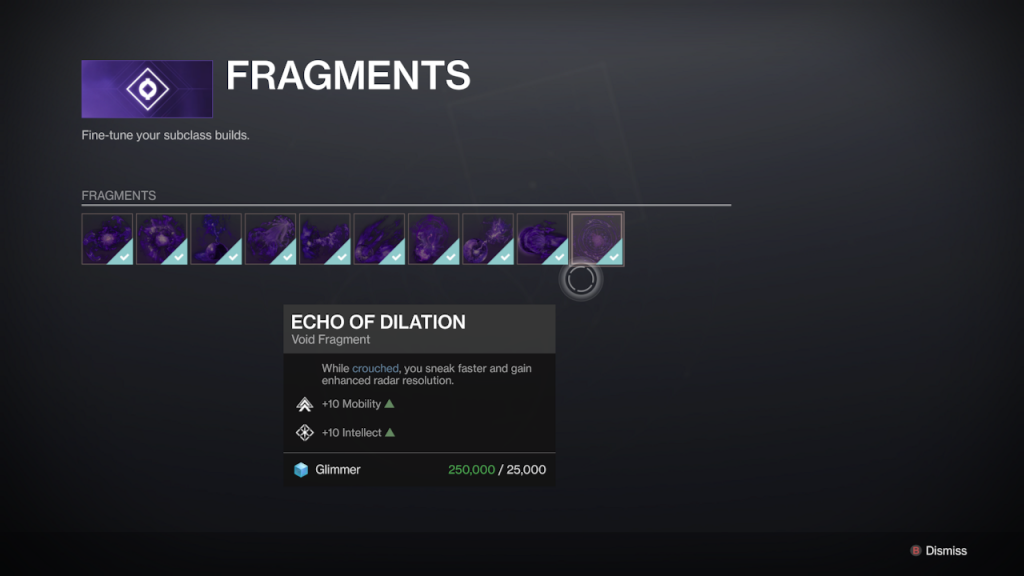 If you've been playing Destiny 2 before The Witch Queen, you'll have unlocked most of these, barring a few of the Grenades. However, if you're a New Light player, you'll have to grind these out as part of the new player experience.
Regarding Fragments particularly, each has a cost of 25k Glimmer, so they're not exactly cheap.
Following the completion of the Vow of the Disciple raid, with Clan Elysium claiming the Worlds First belt, players now hace access to four more fragments:
Echo of Instability
Echo of Harvest
Echo of Obscurity
Echo of Starvation
Even if you don't take part in the Vow of the Disciple raid, these fragments are all unlocked and ready for you to purchase with Ikora Rey.
Featured image courtesy of Bungie.