On 4th March, Destiny 2 fans celebrated Xur day, which saw its elusive vendor bringing some of the most sought-after loot in the game.
If you're new and have just started playing with The Witch Queen expansion, Xur is an NPC that only shows up on Fridays and leaves Tuesdays at reset time, 10 am PST or 6 pm GMT.
The goods he sells have changed over time, but his current inventory includes an assortment of randomly selected exotic and legendary gear and weapons. He also boasts two rolls of the Hawkmoon exotic hand cannon and the Dead Man's Tale exotic scout rifle. 
This time around, the Warlock exotic gauntlets, Getaway Artist, have piked the interest of players, who are wondering if spending the 23 Legendary Shards is worth the cost. But is it? Let's find out.
Is Getaway Artist a good exotic in Destiny 2?
First off, let's start by explaining what the Getaway Artist does. The gauntlets were introduced during the Forsaken era of Destiny 2, allowing Warlocks to charge their arc grenade to create a supercharged Arc Soul.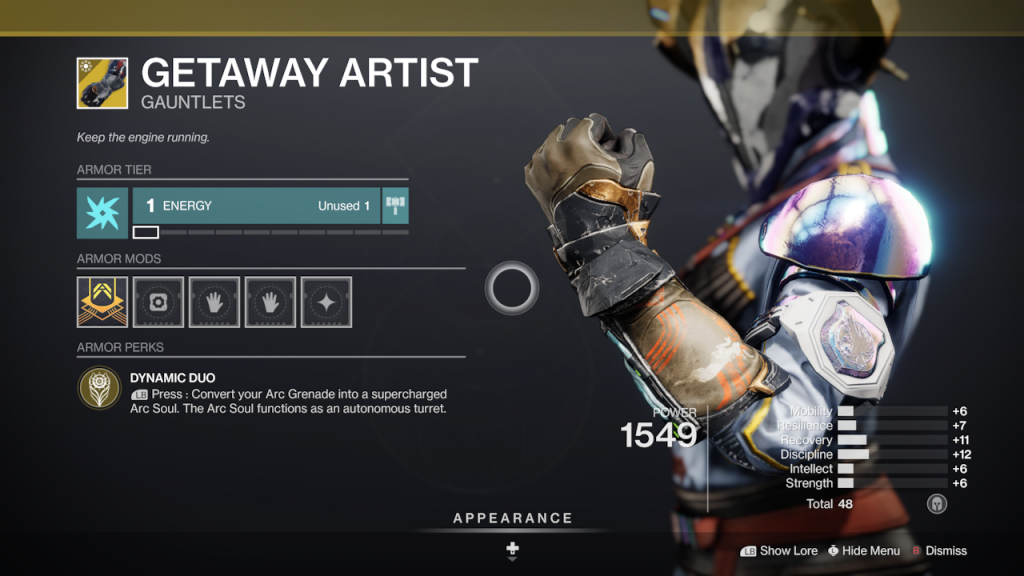 If you've used the arc subclass, you'll know how powerful this is. If you haven't, the Arc Soul works as extra DPS, which can become the difference between fragging out or dying in Crucible.
Pairing this with arc bottom tree is extremely useful since using your rift will cause the supercharged Arc Soul to refresh its timer while simultaneously giving your allies an Arc Soul of themselves. 
Should I buy Getaway Artist from Xur?
Well, now that we've mentioned how good it is, seems like a no-brainer, right? Not quite. 
You see, all of Xur's gear this weekend seems to be bugged, as he's giving them stats similar to those found in your collections tab. So, in other words, he's giving the bare minimum.
A 48 point piece of gear is an awful choice for high-end content such as Trials of Osiris and raids, so if you're looking to make these gauntlets your defacto exotic, maybe hold off on that.
If you're looking to try them out and don't care for stats, you will find a lot to love about the Getaway Artist.
How to get Getaway Artist
If you're keen on getting your hands on them but don't want to go for Xur's trash roll, do not pick them up.
Instead, you want to try to complete Legend and Master Lost Sectors when it's a gauntlet day. If you don't know what these are, they are more challenging versions of regular LS that can drop exotic gear based on the highlighted type of the day.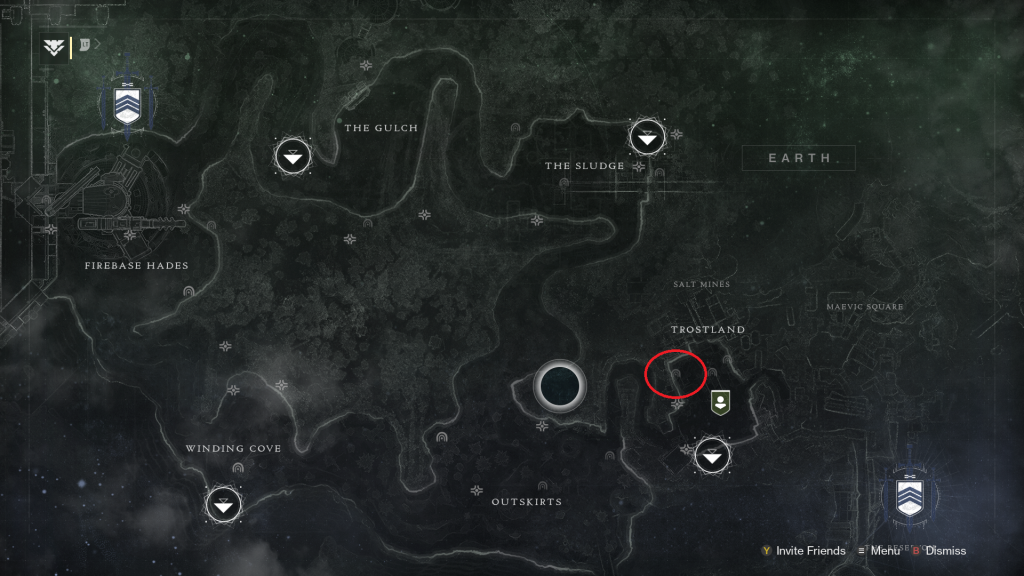 If you purchase the roll from Xur, you'll hurt your chances badly, as Destiny 2 prioritised dropping gear you haven't found yet. Also, if you don't own the Forsaken DLC, the gauntlets won't drop for you no matter how much you try.
Featured image courtesy of Bungie.
---
For more Destiny 2 news, be sure to check out our dedicated section or take a look at some of our Guides & Tutorials just below:
Weekly Updates - Destiny 2 Weekly Reset | Destiny 2 Weekly Challenges | Destiny 2 Xur Location This Week | Destiny 2 Trials of Osiris Map & Rewards This Week | Destiny 2 Lost Sector Rotation |
Upcoming Updates - Destiny 2 Season 19 Release Date | Destiny 2 The Dawning Event 2022| Destiny 2 Lightfall Release Date | Everything We Know About 'Destiny 2 The Final Shape'
Exotics, Catalyst & God Rolls - Alter of Reflection Catalyst Quest | Austringer God Roll | Calus Midi Tool God Roll | Dead Man's Tale God Roll | Fixed Odds God Roll | Hawkmoon God Roll | How To Get Come To Pass | How To Get Dawn Chorus | How To Get Omnioculus | How To Get Star-Eater Scales | Mechabre God Roll | Osteo Striga Catalyst | Riptide God Roll | Queens and Worms Quest
Game Guides - Destiny 2 Redeem Codes | How To Unlock All Subclasses | Memories of Ruin Puzzle Solution| Strikes Guide | Where To Farm Cabal | Where To Farm Fallen | Where To Farm Hive | Where To Farm Scorn | Where To Farm Vex | How To Get 100k Nightfall Score | 
Raid Guides - Master King's Fall Totem Challenge Explained |