As esports events got massively affected by the COVID-19 pandemic, with tournaments moving to an online format or being cancelled left and right, many wondered if Dota 2's The International would not only take place in 2020 but if the prize pool would be able to measure up to previous years.
Turns out, fans rallied in greater numbers than before even if the event was indefinitely postponed, reaching a historic feat by raising the prize pool of The International, Dota's 2 premier competition and one of the biggest events in esports, to million, doing so in just 93 days.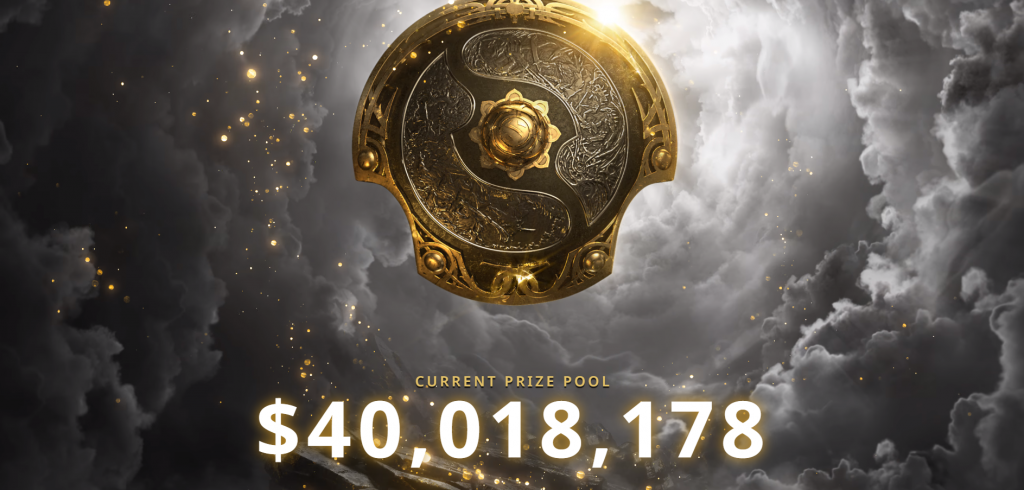 (Photo: Valve)
25% of every cosmetic and Battle Pass goes to the pot, with Valve adding at least $1.5 of their own pocket. From day 1, it seemed clear fans of Dota wanted to support TI as much as possible, with the inaugural day of sales surpassing previous years, sitting at slightly above $8 million.
The Battle Pass has three different tiers, ranging from the basic one which costs $9.99, the Level 50 bundle sitting at $29.35, and the Level 100 bundle at $44.99. All of them offer tons of content for players to enjoy, including the ability to create guilds, daily quests, cosmetic goodies, and more.
A graphic proved by Dota 2 Prize Tracker just how big the gap has been between TI10 and TI9 as the months progressed.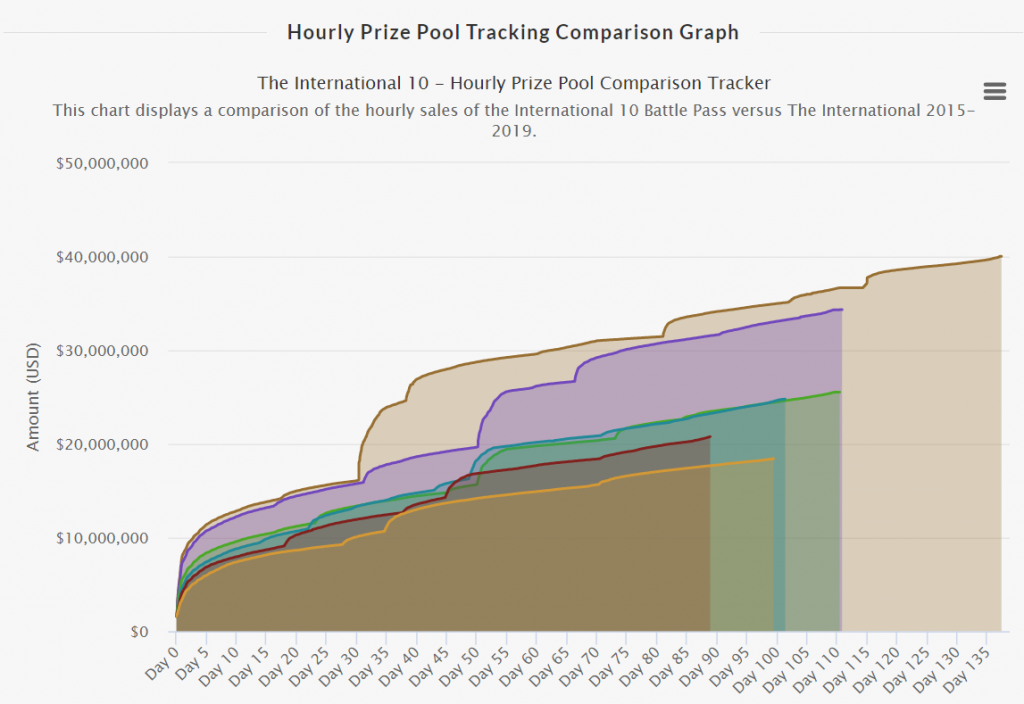 With The International 10 prize pool reaching such a massive figure before the 100-day mark, there's still a chance it becomes even bigger, as the previous Battle Pass sales ended after 110 days of the initial release, leaving up to 17 more days for players to add their money to the pot.  
As of right now, The International 10 does not have a date set in stone after the originally scheduled plans of holding it in Sweden this past August fell through due to COVID-19. Tentatively, Valve has placed August 2021 as the date in which we could see the Dota 2 event take place.