After what feels like forever, with fans asking where Immortal Treasure II is for several weeks now, Valve has finally released the long-awaited treasure. Immortal Treasure II got released in the early hours of the morning on 25th July, and it is available to Dota 2 Battle Pass owners.
Dota 2 Battle Pass: Immortal Treasure II
Every time Valve released a new Dota 2 update, from the Disciple's Path persona to the Aghanmin's Labyrinth (which is excellent), everyone and their pet Ursa cub just wanted to know where Immortal Treasure II is.
Your Battle Pass level decides how much Immortal Treasure II's you get. If you purchased the now-expired Weekend Bundle, then you might have over 30 at level 100. 
Immortal Treasure II features all-new items for Magnus, Slardar, Troll Warlord, Sven, Silencer, and Witch Doctor. Then, there's a rare set of wings for Jakiro, a very rare Golden version of the Slardar or Witch Doctor items, and an ultra-rare Ursa cub carrier.
Lastly, there's a "cosmically rare" chance you'll discover a Divine Emblem.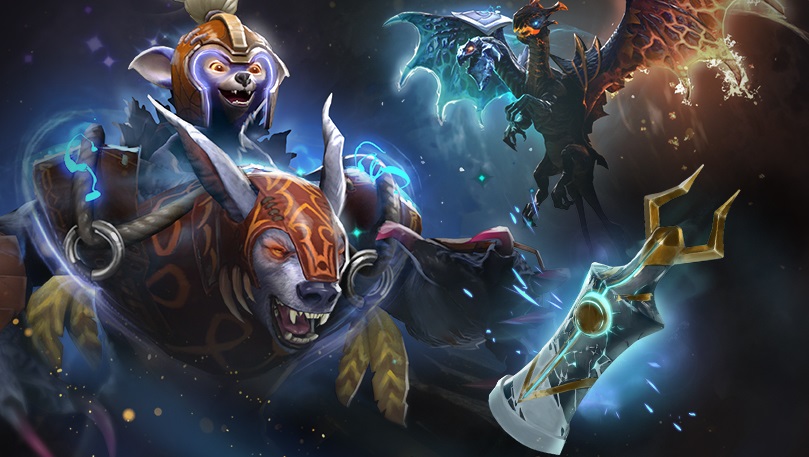 The Ursa cub is probably the cutest thing in Dota 2 (Picture: Valve)
Just like with every other Immortal Treasure over the years, the Dota 2 Battle Pass for The International 10 has escalating odds on the treasure. This means the more you open, the bigger your chances of getting a rare, or even an ultra-rare cosmetic item set.
Don't hold your breath for the Divine Emblem, however, as the chances are nearly zero of getting one. You can always give back four opened cosmetic items from Immortal Treasure II, at which point you will receive another treasure to open.