Valve has finally released the Dota 2 female Anti-Mage persona in a new update which arrived in the early hours of the morning on 11th July. While some fans are a bit disappointed, as they are awaiting Immortal Treasure II, the persona is definitely a great addition to the game.
Female Anti-Mage persona: Disciple's Path
First up, the Disciple's Path persona, which allows you to play with the female Anti-Mage, unlocks at level 305 of The International 10's Battle Pass. This is the only way to get the Disciple's Path. 
Valve didn't just throw the female Anti-Mage persona into the game, as there's a whole lot of lore, and even an interactive graphic novel for players to enjoy on the dedicated page for the Dota 2 persona.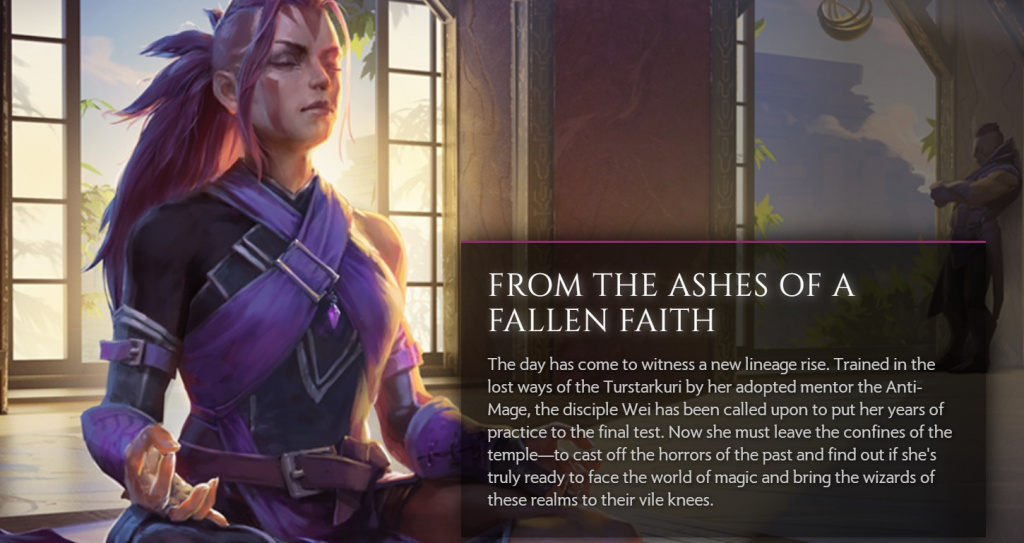 An exciting new addition to Dota 2 (Picture: Valve)
Disciple's Path content:
The Disciple's Path persona has a tonne of new things to get excited about, from the obvious model change to over 900 voice lines. 
All-new model: This persona completely replaces the original model and character for Anti-Mage with his young disciple, Wei, who begins her own journey to rid the world of magic.
All-new animations: Wei is a loyal disciple, but her journey is her own. She has a completely new set of animations to help show the more arcane-indulgent creatures of the world that their time on this plane grows short.
Custom Hero Assets: Includes all-new Hero Portrait, Topbar Portrait, and a Minimap Icon.
Voice lines: Includes over 900 new persona-exclusive voice lines.
The prize pool for The International 10 is sure to climb even higher with the release of this persona, as some players might be close to level 305, but not quite there yet.
This, of course, means throwing their wallets at Valve. Keep in mind only 25% of Battle Pass and related purchases go into the prize pool, while 75% goes to Valve. At the time of writing, the prize pool is already over $28.2 million...
Want to see the Disciple's Path in action? Check out the video from DotaCinema below.