Valve has released its latest Spring Cleaning update for Dota 2, featuring a long list of bug fixes and quality of life improvements following the release of
patch 7.31
. Among the more significant changes include new tooltips for Aghanim's Scepter and Shard, Muting Controls, an updated Shop search function with expanded keywords, and changes to Demo Hero mode.
Of course, there is also a slew of gameplay adjustments, with a long list of changes dedicated to Rubick. Beyond this, Valve has also improved the user interface and updated the Panorama UI engine, which they believe will enhance the game's performance.
Dota 2 Spring Cleaning 2022 - Quality of Life updates
Given the sheer volume of the update, we've featured some of the more significant improvements to the game such that they are more digestible.
Aghanim's Tooltips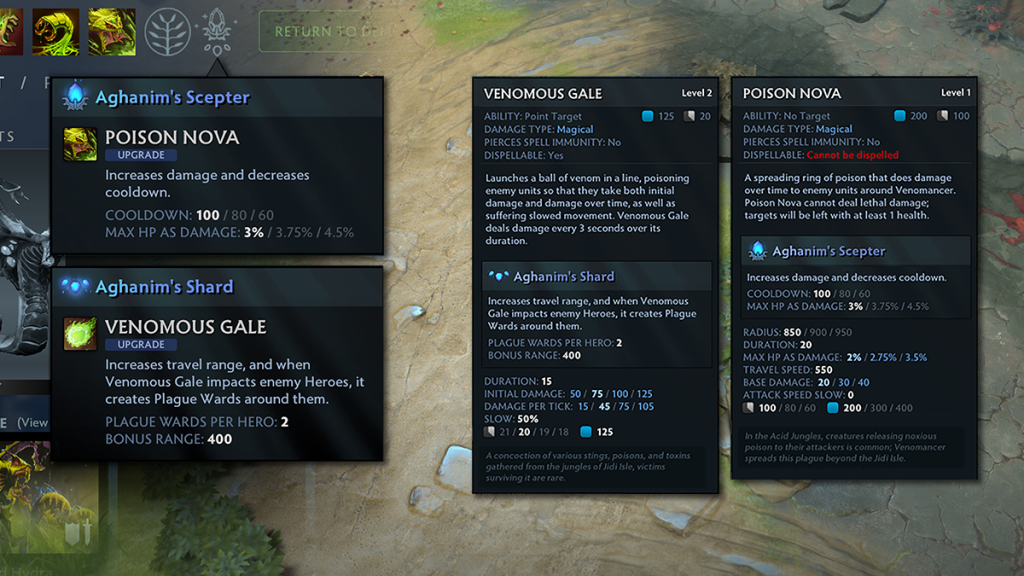 Tooltips for Aghanim's upgrades now include more details about the exact numbers that change when equipped, and modified abilities also have this information in a dedicated section. In addition, many upgrades have also received individual attention to make them simpler and easier for players to understand.
Muting Controls
Dota now has reworked mute functions, allowing players to quickly and easily mute text, mute voice, and report toxic players. Valve also introduced new "Team Mute" buttons to block out an entire team's communications with a single click.
Item Shop Searches
The Item Shop has received improved keyword support, meaning players can search for things like "Armor," "Strength," or "Ranged" items. In addition, the Item Shop now has a display that highlights the searched-for attributes.
Demo Hero Mode
The Demo Hero mode has been reworked with a list of new functionalities, listed below.
The northern section of the Demo Map has been expanded to provide additional flat area for testing.
Added controls to easily spawn Allied heroes, in addition to enemies.
Added a control to reset a hero back to level 1.
Added a control to remove a hero once you're done testing.
Buttons for levelling, adding Scepter, adding Shard, and toggling invulnerability now apply to all currently selected heroes.
When toggling creeps off all existing lane creeps will be destroyed.
Added a button to spawn a single creep wave from each side.
Added buttons to spawn the six major runes.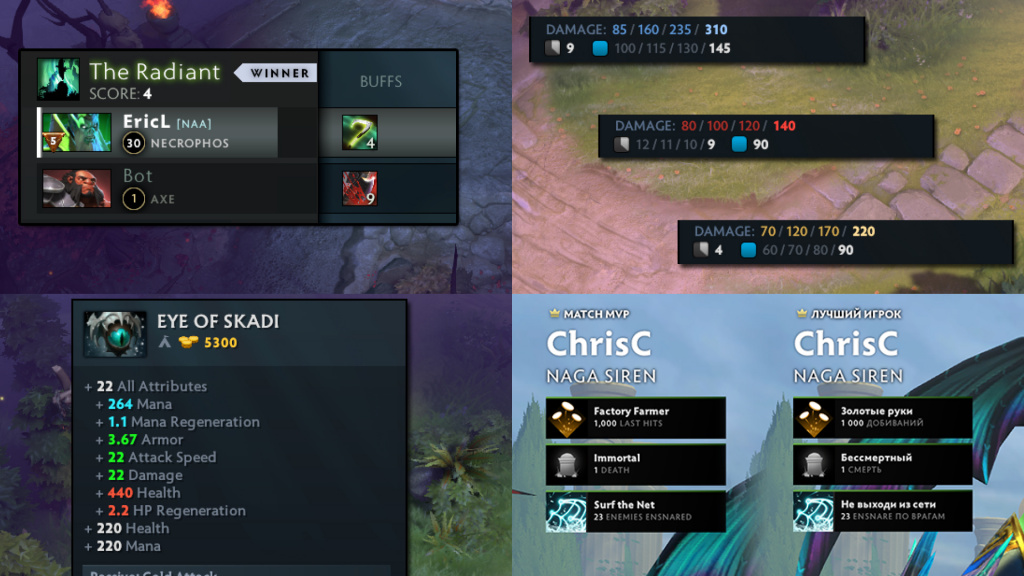 Beyond this, Valve has also expanded item and ability damage tooltips by colourising attributes and ability damage, respectively. Furthermore, there are better pluralisation rules for multiple languages, sortable post-game details, and permanent buffs like Necrophos' Reaper's Scythe and Axe's Culling Blade will now show on the post-game screen.
All these changes will undoubtedly be welcomed by Dota 2 players alike. Lastly, there are also several bug fixes, including general gameplay glitches, hero-specific bug fixes for Rubick, and more.
You can read the complete list of bug fixes at the official patch notes here.
All featured images are courtesy of Valve / Dota 2.