In a blog post on 11th April 2021, Valve
confirmed the dates
for the next
International
and upcoming in-game events, to the join of many
Dota 2
fans. They also announced the launch of Dota 2 Supporters Club, a new program for fans to support their favourite esports teams. Here's what you need to know about the Dota 2 Supporters club, from the bundles to the teams featured.
Dota 2 Supporters Club: How it works
A total of 17 teams are featured in the first round of Supporters Club.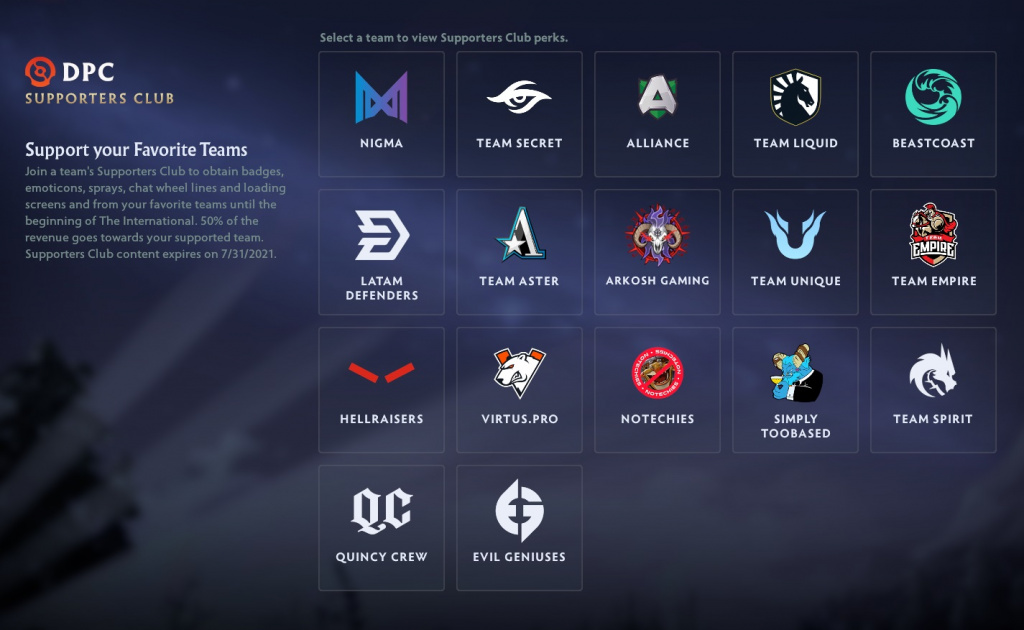 (Picture: Valve)
Each participating team has three levels of support with greater rewards for each tier. The $2 Bronze bundle only offers a profile badge with the team's logo.
The $10 Silver package includes a small set of emoticons and in-game sprays inspired by the teams. Lastly, The $20 Gold tier includes all of the above plus an in-game health bar badge, custom loading screens, and new in-game chat wheel voice lines.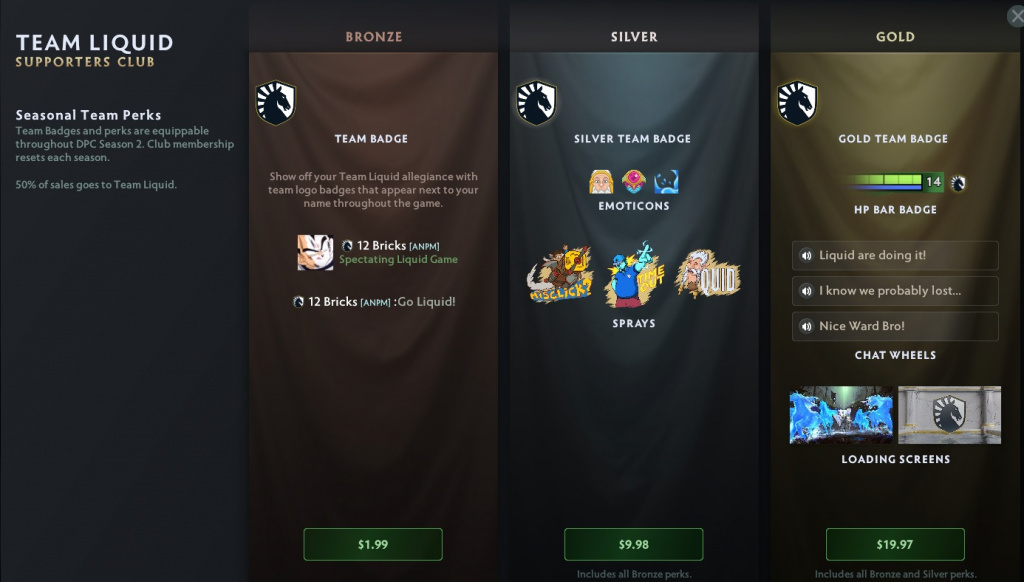 (Picture: Valve)
The image above features Team Liquid's Gold package includes a line from their miracle victory over LGD at The International 2013.
The Supporters Club program is intended as a permanent system to help the pro scene. The current season will remain active until The International 10.
In the future, Supporters will keep their cosmetics until the end of a DPC Major. Excluded teams are able to submit content for Valve's review, which will be added as the season goes on. 
With a total of 40 teams spread across the global Upper Division, there's a lot of banners to be added.
For more on Dota 2, check out our dedicated section filled with news and much more.