In an interview with Dota2RuHub, Ceb opened up about his
return to OG
. Naturally, he was asked about Sumail's departure, and he explained it all. "COVID made things much more difficult," he said. "It forced us to adapt."
The travel restrictions meant that Yeik "MidOne" Nai Zheng and Sumail were stuck in their own countries. MidOne eventually made it back into Europe, but it wasn't as simple for Sumail.
"I don't think as an American he would be allowed to enter Europe still," said Ceb. "That's probably gonna be the case for some months as COVID doesn't seem to be getting any better."
Ceb isn't wrong, and his explanation makes sense. Despite President Trump claiming COVID-19 cases in the country have declined by 70%, it's still averaging more than 1,000 coronavirus-related deaths each day and COVID-19 infections continue to rise. 
Understandably, the European Union recently extended its travel ban on Americans. But it proved to be the final nail in the coffin for Sumail's time in the current OG roster, and I don't he'd hold it against them.
OG performed decently in OGA Dota PIT Season 2, which was their first tournament without Sumail. But they lost to Team Nigma in the semifinals and came up short against Alliance in the lower bracket final, earning themselves a third-place finish. It wasn't the worst result for the team, but it probably wasn't the one they were hoping for. 
Still, for anyone wondering whether kicking Sumail was the right move, now they know OG didn't have much choice. He's remained silent on social media, but it's no surprise that his next move is already a hot topic. After all, he is the self-proclaimed king of Dota 2.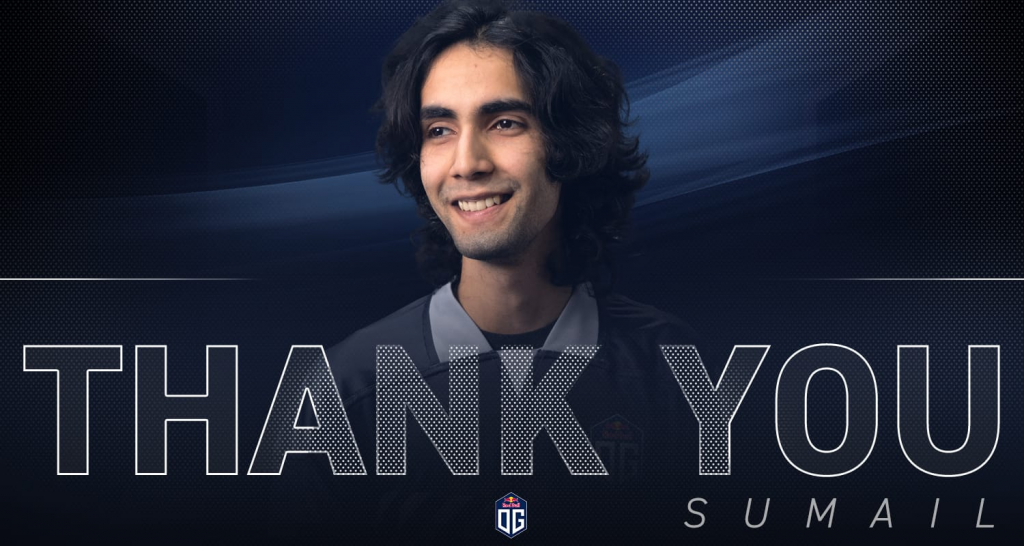 (Picture: OG Esports)
It's possible he could return to Evil Geniuses since their midlaner Abed "Abed" Azel Yusop has also been affected by the travel restrictions. To add more fuel to that fire, Evil Geniuses have not yet named who will take Abed's place in the upcoming OMEGA League: Europe Immortal Division, which starts on August 14. But we'll have to wait and see what happens next and whether the rumours are true.