TI10 might be postponed and the current season seems destined to end early, but Dota 2 fans can rest easy knowing The International 10 Battle Pass has finally arrived.
Unleashed upon players at around 8 pm, the Battle Pass landed amid almost a full day of teasing. First hinted by Valve and Dota 2 spokesman Wykrhm Reddy late last week. His initial cryptic tweets of "early next week" were solidified late Sunday evening when it was announced the Battle Pass would arrive today.
And arrive it has, with perhaps the biggest set of features we've ever seen. Some of the usual staples are still there. The $1,600,000 base prize pool for TI10 has been confirmed, and 25% of all Battle Pass sales will add directly to that pool.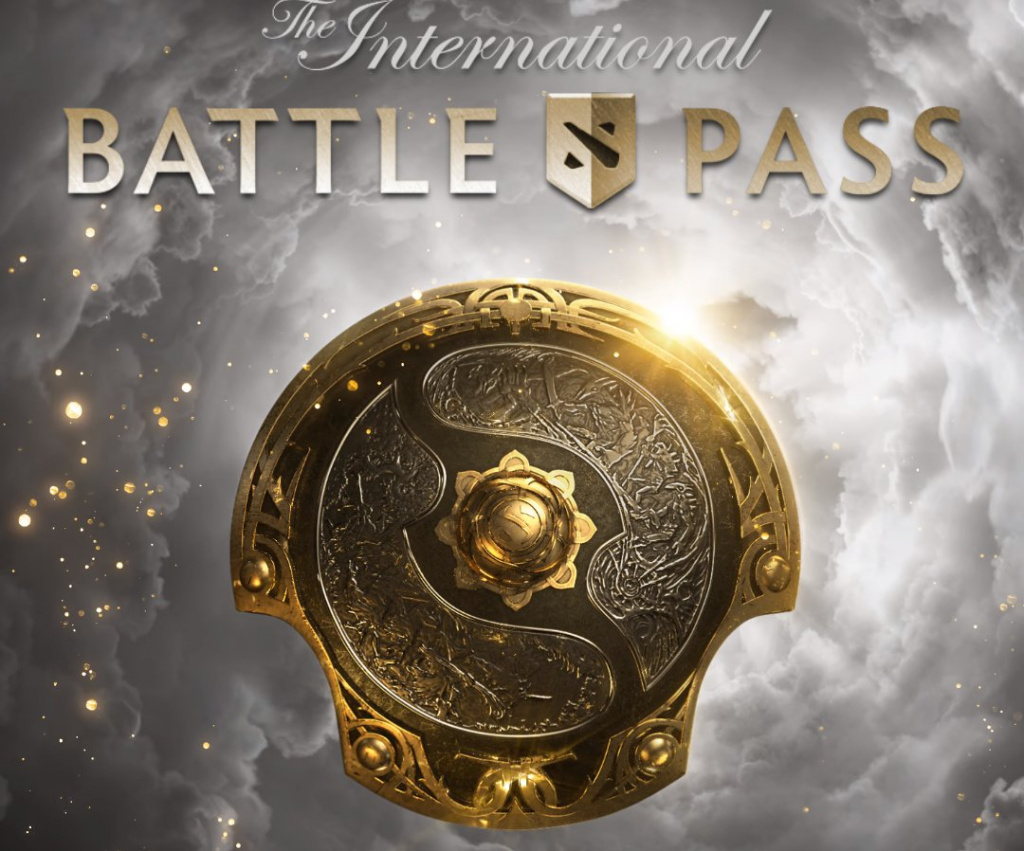 The much-awaited battle pass is finally here. (Picture: Valve)
A few new additions included in this Battle Pass are Guilds, groups of players who can band together to make sure they always have a party, just like their MMO namesakes. What's more, joining a guild will grab you a bunch of rewards as you level up and expand your guild, for both you, and your fellow guildies. These can be earned by taking on Daily Contracts, fulfilling Guild Challenges, or just playing with your Guildmates.
Let me just say --- single largest update in the history of Dota 2. #TI10 #Dota2

— Wykrhm Reddy (@wykrhm) May 25, 2020
However, it doesn't stop there. Valve has also teased a brand new summer event. Details are limited, but art and previews seem to suggest something along the lines of Siltbreaker, The Underhollow, or the Wrath of Mo' rokai, which saw new game modes added into Dota 2, with Battle Points available to earn.
Speaking of additional game modes, the Pass is also adding a new Cavern Crawl. Nighsilver & Foulfell will cast players into the "moonlit forest of Nightsilver," where even more Battle Points will be up for grads. Fulfilling tasks, exploring the maps, and gathering tools will all help towards your Pass points.
But the real meat that Dota 2 players can't wait to get their hands on are the Battle Pass Level Rewards. And this year they're already looking incredible. New terrains, Toy Butcher Pudge Persona, and perhaps most Twitter Timeline breaking of all, a female Persona for Anti-Mage are just some of the things that have immediately broken Twitter. 

(Picture: Valve)
More controversially, there's also the One True King, Wraith King Arcana, a previously removed element of the game, re-added, at a reasonably high price-point. In fact, with the devilish new Queen of Pain Arcana, it seems like Valve is quite content to push content which it had previously avoided to prevent stepping on certain other publisher's *cough* Blizzard *cough* toes. 
All those people who drew female Antimage's over the years let out a sigh of pleasant relief. #Dota2

— Wykrhm Reddy (@wykrhm) May 25, 2020
There's also far more wars to earn rewards this year. On top of the newly announced Sideshop, with its Underlords style progression, there are Bounty Killings, where you mark another player with a bounty, and a Gift-a-Battle-Pass initiative. But if you're more into taking things into your own hands, the Community Match Predictions and battle gauntlet will be your style. 
I had the honor of illustrating the new Anti-Mage persona and Windranger arcana for DOTA 2's battle pass release! I'm incredibly thankful to the team for helping me workshop these two pieces, and I hope people have fun playing the update 💕#dota2 https://t.co/oDB8Egt9bX pic.twitter.com/qGqjjrJihk

— 騎士 ✧ busy 🐝 (@arucelli) May 25, 2020
On top of everything there's now in-pause mini-games, updated Sprays, more emotes, ping cosmetics, new kill streak effects, a revamped MVP system, and an interactive versus screen for you to mess around with while you wait for games to start. This is, of course, in addition to returning features of Rank Double Down, Collector's Cache voting, the return of the high five actions, in-game tipping, and Arcana voting.
Prices for the Battle Pass start at $9.99 for the base, no level pack, with a level 50 pack for $29.35 and level 100 for $44.99. With the implied discounts, buying Battle Points is expected to run you for around $20 for 50 levels. Which make those level 1000 and level 2000 rewards something it's far more reasonable to grind for than pay for.
The Pass is available now for purchase in the in-game client. Although upon release, there had been server issues due to the sheer volume of demand, and the Battle Pass website itself was periodically offline upon launch. 
We are aware of the outages going on right now, we are working on repairing them as soon as possible.

— DOTA 2 (@DOTA2) May 25, 2020
For more details, and a full breakdown of everything available in The International 10 Battle Pass, check out the official website.