Starting your journey in FromSoftware's highly-anticipated ARPG, Elden Ring, can be a daunting experience. The first boss is, of course, the character creation screen. Here, players will not only be able to pick a class (maybe the best Elden Ring class for beginners) but also choose the look of your Tarnished via a detailed creation system, and pick a starting gift, known as a Keepsake in Elden Ring.
As players finish downloading the Day One update and jump in as quickly as the regional release time for Elden Ring allows, they will be faced with a difficult choice of choosing one of the nine Keepsakes. In this guide, we make things a little bit easier by detailing all the Elden Ring Keepsakes and their effects/benefits.
All Elden Ring Keepsakes - Effects and benefits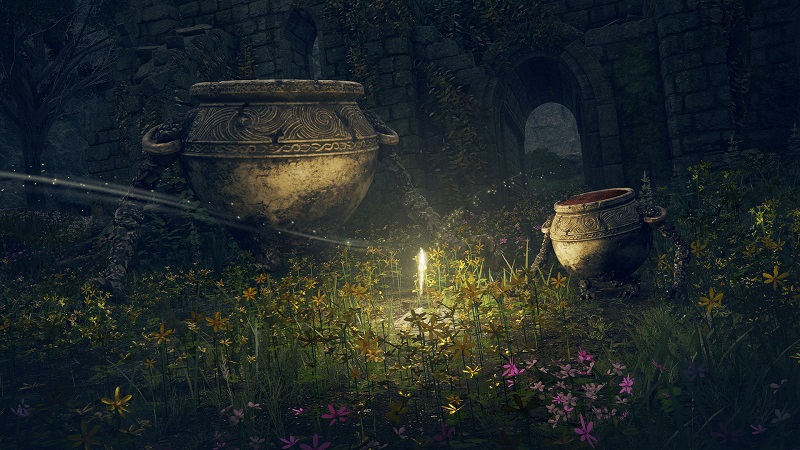 Technically, there are 10 options but the first one is simply "None" as players can increase the game's starting difficulty a bit by simply not accepting any Keepsake at all.
We have listed all nine actual Keepsakes players can choose from via the Elden Ring character creator below, including their known benefits and effects. 
Crimson Amber Medallion - A talisman that increases your character's maximum HP.
Land's Between Rune - Use to gain some extra Runes that can be used to level up your character or purchase items from Merchants.
Fanged Imp Ashes - The fastest way to get a Spirit Ash that allows you to summon a Fanged Imp to fight alongside you in the Lands Between.
Golden Seed - Item that can be used to upgrade your Flasks to restore HP and FP. Possibly the best starting Keepsake to choose.
Boiled Prawn - Consume to negate some damage. Can be used during a tough encounter to give players an edge.
Shibiri's Woe - Item used to increase madness status effect buildup on enemies. Likely not very useful early in Elden Ring.
Cracked Pot - Item used to craft throwing pots in Elden Ring. We think this could be the worst of all Elden Ring keepsakes, as it is easily available to find in the Lands Between.
Stonesword Key - Can be used once to open an Imp Gargoyle Lock to find some great treasure or unlock a dungeon/boss. 
Bewitching Branch - No official information on this Elden Ring Keepsake just yet. Rumour has it the Bewitching Branch can turn players invisible for a short period of time.
So there you have it, all the Elden Ring Keepsakes as well as their known benefits and effects.
In case you missed it, check out Elden Ring's overview trailer, showcasing locations, enemies, features and much more.
Choose your Keepsake wisely Tarnished, you only have one chance per character!
Don't forget to check out our ever-growing Elden Ring section, filled to the brim with guides, news, and much more.
Featured image courtesy of FromSoftware.