In the Elden Ring closed network test, players had the chance to step into the boots of the game's five confirmed classes. We've learned a lot from this first test, and there is no doubt Hidetaka Miyazaki new tough-as-nails fantasy RPG, from the mind of and George R. R. Martin, will please Soulsborne fans when it releases on 25th February 2022. With five distinct classes revealed thus far, we dive into one of our favourites, the Bloody Wolf.
Here's what you need to know about the Bloody Wolf class in Elden Ring, from its starting stats to weapons and armour, and the general playstyle.
Please note: Just like in other Soulsborne titles, the class chosen does not entirely limit your character. For example, a Warrior could become a caster, and visa versa, with the correct equipment and stat distribution.
Bloody Wolf starting stats 
The Bloody Wolf is all about Strength, Vigor, Dexterity and, of course, some Endurance as showcased by its highest starting stats.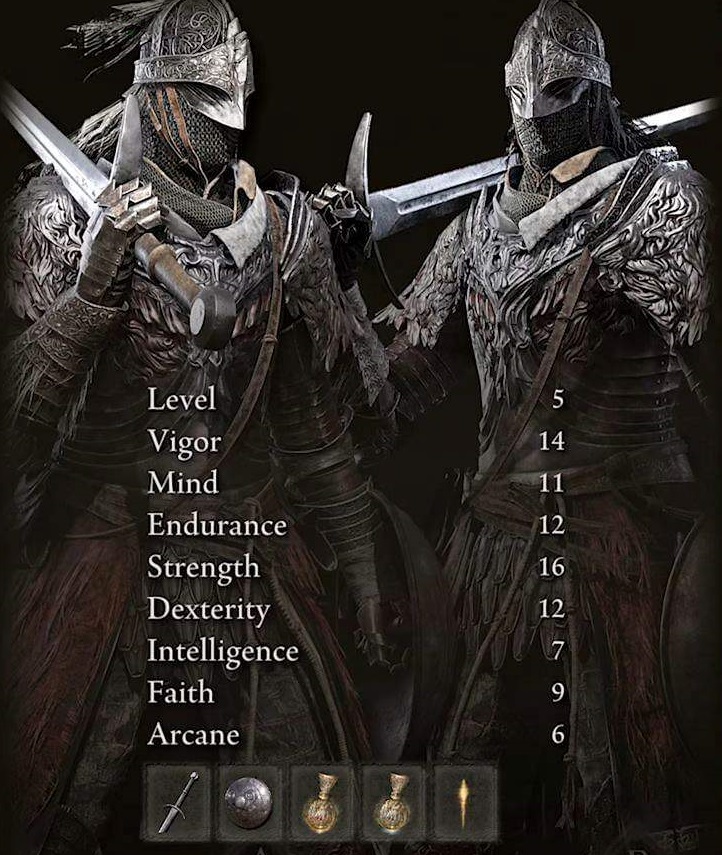 As Elden Ring's class with the highest base Strength stat at 16, Vigor at 14, Dexterity at 12 and Endurance at 12 as well, there's no doubt the Bloody Wolf class is perfect for lovers of melee combat.
Just like every other class we know about for Elden Ring thus far, Bloody Wolf starts at level 5.
Starting weapons and armour for Bloody Wolf
As mentioned whilst looking at the Bloody Wolf's starting stats in Elden Ring, the class is simply perfect for those who want to rush into melee combat.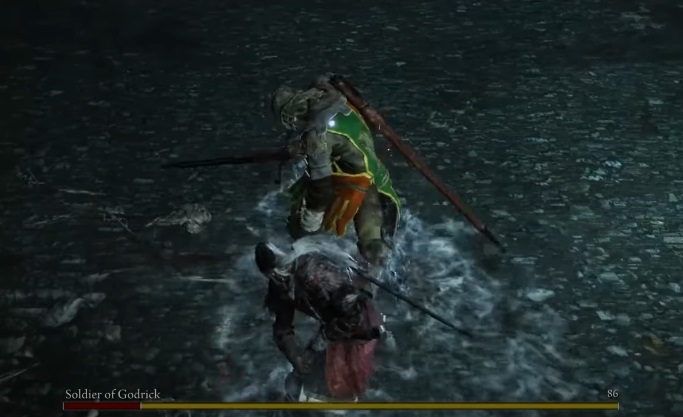 The Bloody Wolf class in Elden Ring also features some powerful starting items, from a medium armour set to a high-damage Bastard Sword, and an Iron Roundshield to block incoming attacks, as well as perform a Guard Counter.
Check out the list of starting weapons and armour for the Bloody Wolf class in Elden Ring below.
Bastard Sword
Iron Roundshield
Bloody Wolf Helm
Bloody Wolf Armor
Bloody Wolf Gauntlets
Bloody Wolf Greaves
But that's not all, the Bloody Wolf class also starts with two Flask of Crimson Tears (restores HP) and two Flask of Cerulean Tears (restores FP) so you can stay in the middle of a fight for longer.
While there are many items to find in The Lands Between, the Bloody Wolf's starting items should be effective for quite some time.
Elden Ring's Bloody Wolf playstyle
The Bloody Wolf class is officially described by From Software as: "The Wolf is cunning, steadfast and deadly. These warriors have no fear and face down death with unmatched vigor and pride."
As the name of this Elden Ring class might have suggested, the Bloody Wolf is all about getting up close and personal with the denizens of The Lands Between.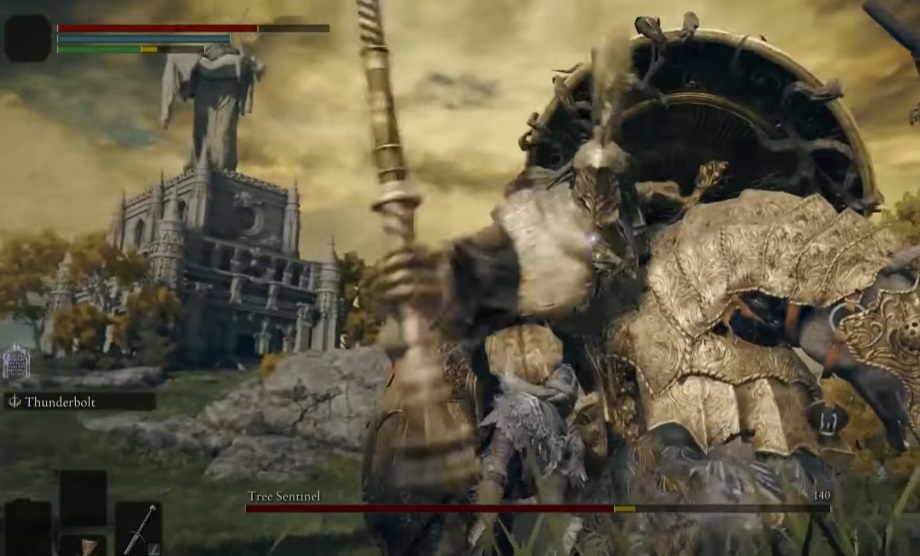 If you love being a caster, then you should probably avoid the Bloody Wolf class, instead opting for the Enchanted Knight. 
Based on the Bloody Wolf's stats and starting gear, the class is clearly for those who want to hack and slash their way through enemies.
Its playstyle is reminiscent of the Knight in Dark Souls, for example. It has the highest Strength stat of all Elden Ring classes at the start of the game and can absorb a tonne of damage (and counterattack) with its starting shield. 
Check out YouTuber iamfallfromgrace's video below showcasing the power of the Bloody Wolf class.
The Bloody Wolf gameplay style in Elden Ring is all about getting into the thick of things, with a high Vigor base stat allowing the player to take a few hits. We expect the Bloody Wolf class to be ideal for beginners.
Don't forget to check out our dedicated Elden Ring section for the latest news, updates, guides, leaks and more.
Featured image courtesy of FromSoftware.