A calling card of Soulsborne titles remains a constant in Elden Ring as players have a multitude of starting classes to select from. Some classes will be more forgiving than others, as each has its own strengths and weaknesses.
Different starting classes also come with specific items and equipment to make the gameplay more unique. Armour and further customization are also available, but starting classes are certainly important, particularly for early-game.
One of the more intriguing starting classes, the Hero brings a very solid base set of abilities and should be user-friendly. Here's a detailed guide to Elden Ring's Hero class, including gameplay details, starting items, and stats.
Elden Ring Hero class - Starting stats & items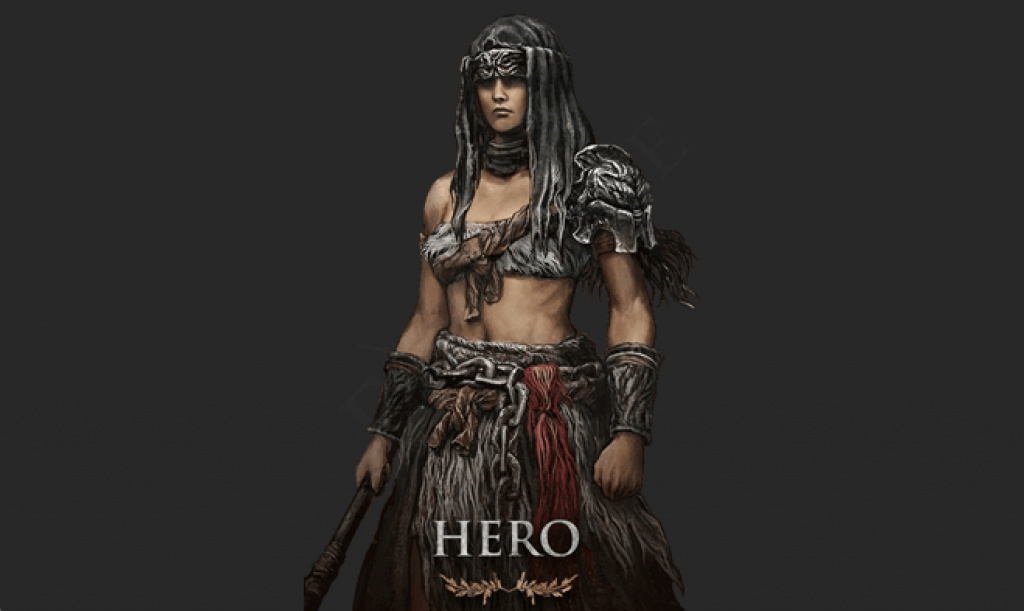 The Hero class in Elden Ring is described as "A stalwart Hero, at home with a Battle Axe, descended from a badlands chieftain." This selection should be one of the easier classes to begin the game as it starts with a decent setup.
Check out the starting items for the Hero class in Elden Ring below:
Battle Axe
Leather Shield
Vision of Grace
Player choice of Keepsake
For some additional help in the early onset of Elden Ring, check out our guide for the best keepsake items to select from.
VAGABOND: A knight exiled from their homeland to wander. A solid, armor-clad origin.

HERO: A stalwart hero, at home with a battleaxe, descended from a badlands chieftain.

Pre-Order #ELDENRING: https://t.co/PTkxSAMqvhpic.twitter.com/5Pu4qgXzD9

— ELDEN RING (@ELDENRING) February 4, 2022
The Hero class starts Elden Ring already at level 7 with some other impressive numbers. Check out the rest of the starting stats for the Hero class below.
Level - 7
Vigor - 14
Dexterity - 9
Mind - 9
Intelligence - 7
Endurance - 12
Faith - 8
Strength - 16
Arcane - 11
A powerful combat class, the Hero provides impressive Vigor, Endurance, and Strength for early gameplay purposes. The rest of the stats are still well-rounded, so the Hero is certainly a good option for some less experienced players.
Elden Ring Hero gameplay advantages
The Hero class is entirely strength-based, and players will begin the game with a Battleaxe and Shield for close-combat purposes. Maximums of 66 Strength, 44 Vigor, and 40 Endurance will certainly play nicely with this type as you progress Elden Ring, though the Hero does have limitations.
Dexterity does not go as high on the Hero as other comparable classes like the Vagabond, which will come into play with wielding certain weapons. If you plan on being diverse with your weapons selection, the Hero class may limit your experience.
Players with little to no previous Soulsborne experience would do well to select the Hero, as it will make early gameplay more enjoyable. Enjoy your Hero experience and the entire immersive experience that is Elden Ring.
Make sure to check out the rest of our dedicated Elden Ring page for all the latest guides, updates, and much more.
Featured image courtesy of FromSoftware.