Elden Ring's PC players stumbled into a massive issue, where the game's save data wasn't stored properly in Steam Cloud. While the reasoning is not clear at the time of writing, the error message prompted conflicts with the Cloud saved data.
Publisher Bandai Namco has responded by providing a solution for players who are still experiencing this issue. Here's how to resolve the Steam Cloud Conflict for Elden Ring.
How to fix the Steam Cloud Conflict error?
According to the publisher, players who cannot launch Elden Ring or continue playing the game on PC will need to locate the game's saved data files within Steam manually.
It would be best to have Steam Cloud enabled, which you can check by accessing the Elden Ring Steam page from your Library tab.
Under certain conditions, save data may not sync properly with the #Steam Cloud in the PC version of ELDEN RING. If you are playing the PC version of the game, please check the following link.
👉 https://t.co/lGT9BB5yXm

— ELDEN RING (@ELDENRING) March 4, 2022
If you haven't updated the game yet, you will need to do so; otherwise, you won't access the game's save data files until the update has been completed. After updating the game, click on the gear icon to bring up a mini-menu and select "Properties".
Within this menu, locate the General category, and you should see under Steam Cloud if it has been enabled. The "Keep games save in the Steam Cloud for ELDEN RING" should be checked which your save data files will appear in the Steam Cloud game save menu.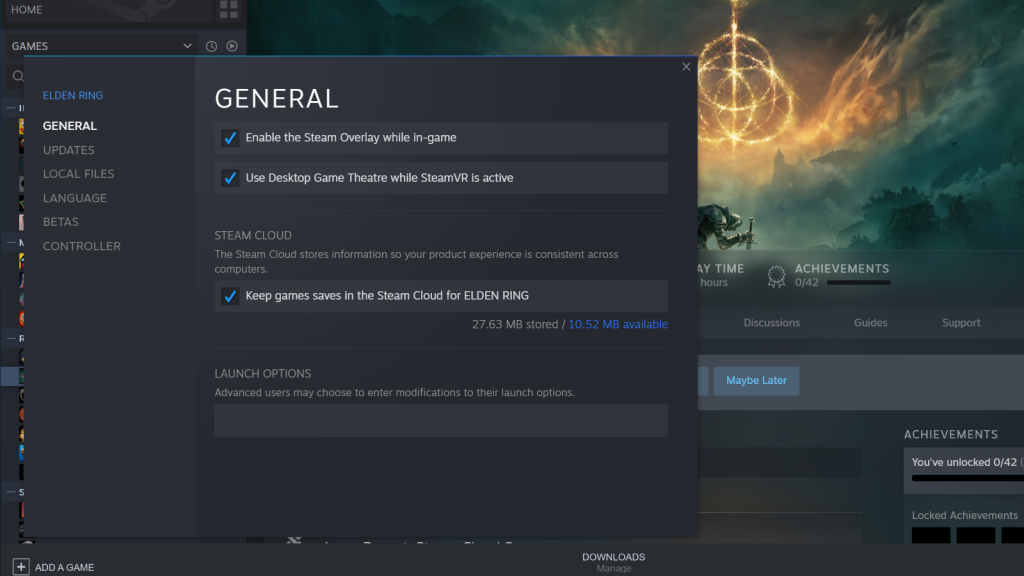 To successfully load the saved data files, you will need to access the Steam Cloud page via the Steam website by logging into your account.
From here, you should view the fully downloaded games, the number of files and the size of the files for each game. In addition, you should see another column that reads "Show Files", which by clicking on it will bring up all the files saved to the Cloud for the game.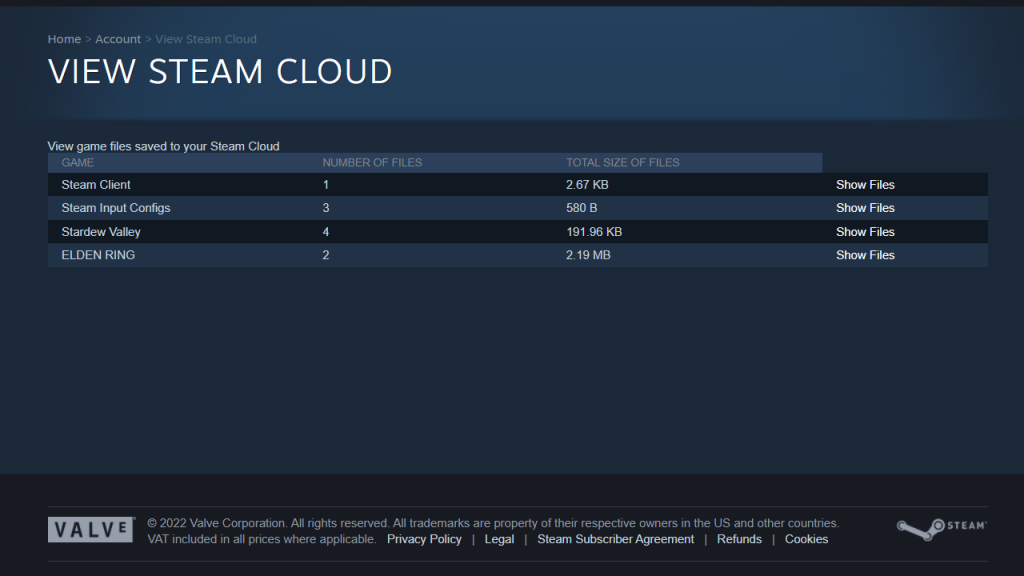 This step is crucial as you can view all the files saved to Steam Cloud and the dates and times. This allows you to download a specific saved data file to your PC and back it up elsewhere if you accidentally overwrite this file on your PC.
To download the saved data file from Steam Cloud, select the file you wish to load by clicking "Download" beside the file
A mini-menu will appear where you can choose where you want to save the file, whether it be on the PC or external hard drive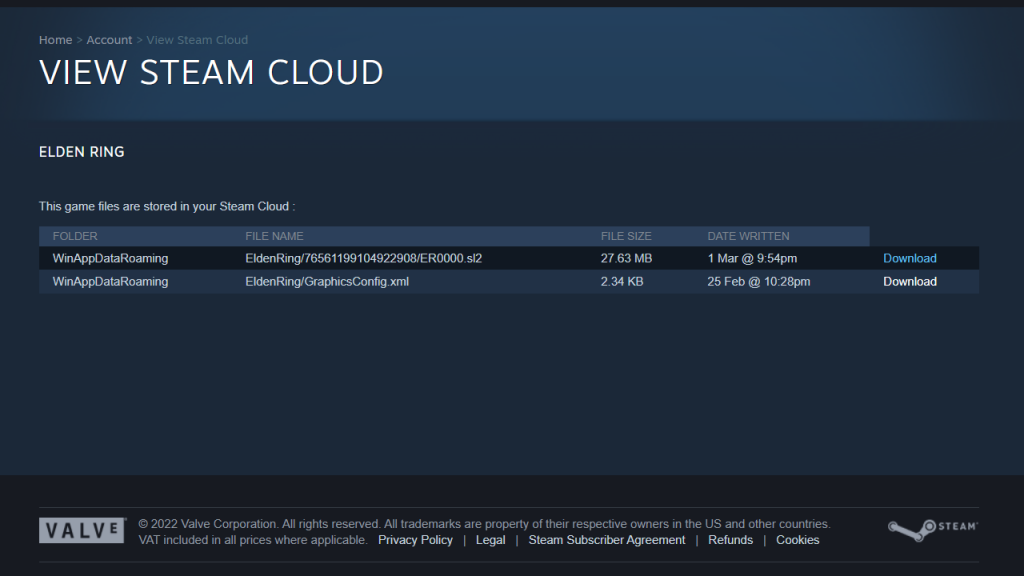 Once downloaded, you should be able to relaunch Elden Ring and continue exploring The Lands Between and defeating its fearsome bosses.
Featured image courtesy of FromSoftware.