Elden Ring has enjoyed a successful debut thus far with stellar reviews across the board from many different publications. The challenging and immersive RPG offers a wide variety of gameplay options with players choosing from ten different starting classes as their journey begins.
With a giant open-world map, Elden Ring is loaded full of difficult challenges, boss fights, and much more. Players will encounter many important points of interest as they progress the title, with some that will be necessary for later game purposes.
Among the tasks that players will want to complete early in the game is finding map fragments, allowing them to view access to more areas. Check out this detailed guide highlighting the Elden Ring Weeping Penninsula map fragment location.
Weeping Penninsula map fragment location - Elden Ring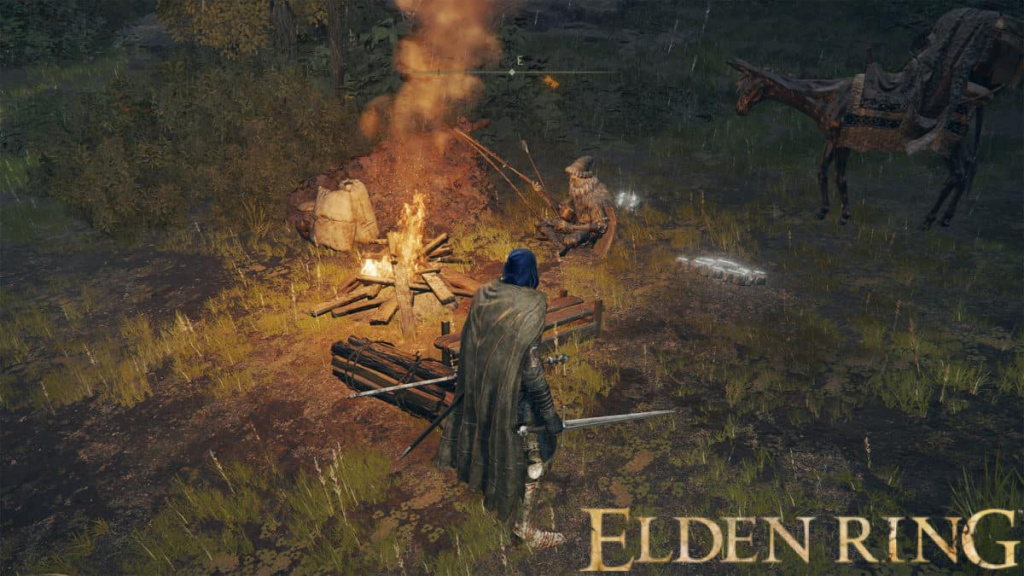 Locating map fragments is very important to progressing through Elden Ring, as these fragments allow players to access the entire map and view all the different locations. Each of the major regions has a map fragment, or fragments, so players will need to piece together the puzzle by collecting more fragments.
Map fragments are found at the base of Obelisks, though many times they are guarded by enemies of some type who could attack as players approach. Though it is also possible to retrieve the fragments using more stealth and less combat as well.
Weeping Penninsula map fragment location
The Weeping Penninsula map fragment is not all that hard to acquire, as it's in one of the early game locations players will encounter. In order to get to Weeping Penninsula quicker, it's recommended that players use a horse, though sprinting also speeds up the process.
In order to find the Weeping Penninsula map fragment, first head South on the Bridge of Sacrifice and continue along the road after you cross. Stay on the main road traveling South until you reach the Castle Morne Rampart Grace site, there will also be a merchant.
Just a bit further south down the road, the obelisk and map fragment will be located on your right. Though be careful, as arrows will be fired at you in bunches if you progress further down the road.
Here's a map showing exactly where to find the Weeping Penninsula map fragment.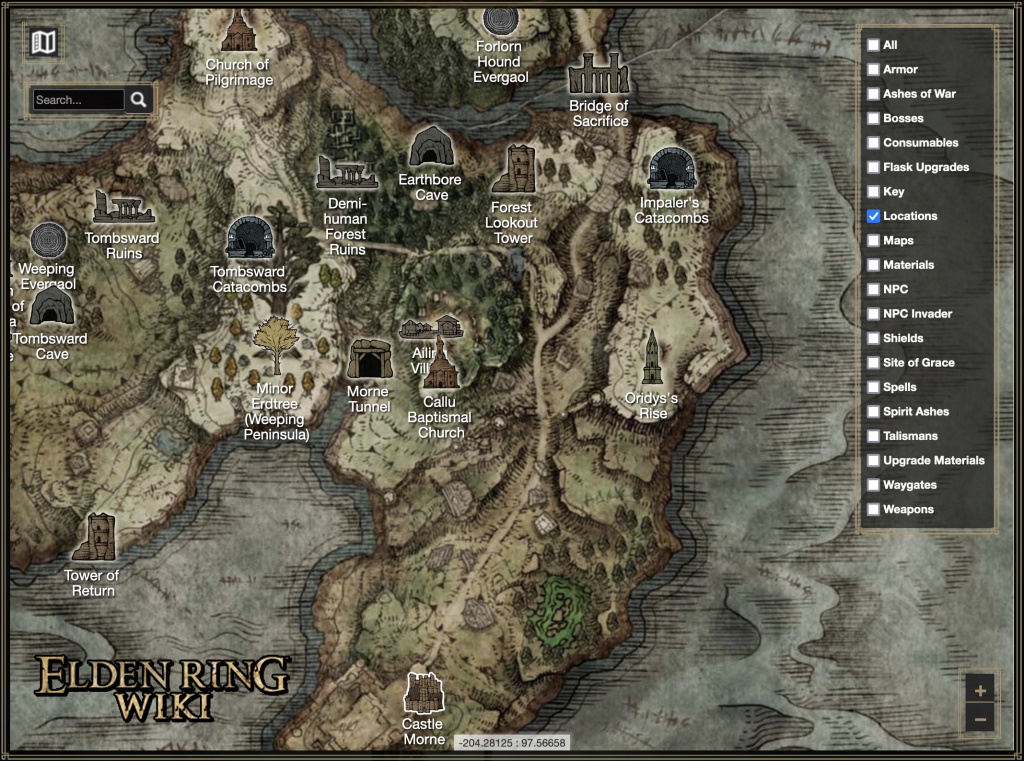 Make sure to go check out our dedicated Elden Ring page for all the best game guides, updates, and much more.
Featured image courtesy of FromSoftware.