Soulsborne fans finally got to take a look at the first-ever Elden Ring gameplay during the Summer Game Fest 2021 opening broadcast, and from a distance, we could hear "praise the sun!" With the gameplay reveal came a release date of 21st January 2022 for this highly-anticipated action RPG developed by From Software and published by Bandai Namco. While we can't wait to play it, dying over and over again in its mammoth world, some fans might have a few questions, specifically surrounding next-gen updates.
Will Elden Ring have free next-gen updates?
The Elden Ring reveal noted how the game is a cross-generational title, which means it comes to PS4, PS5, Xbox One, Xbox Series X/S as well as PC via Steam.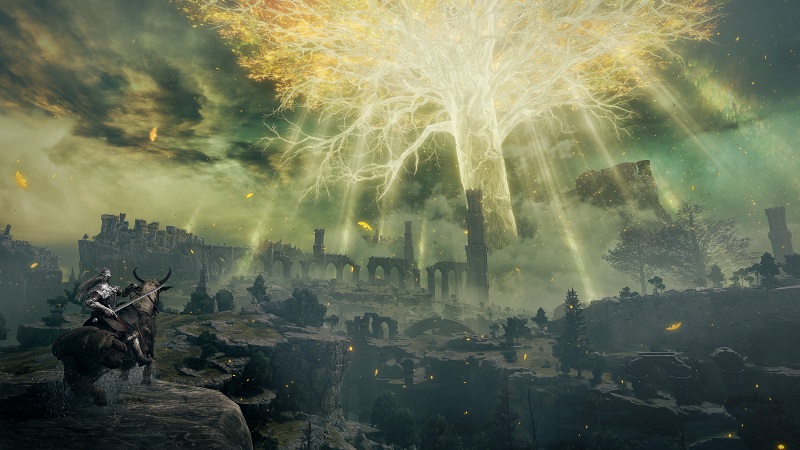 (Picture: From Software)
However, due to the next-gen console shortage, many players might be wondering what happens if they buy the game on PS4 and then purchase a PS5.
Well, we've got some great news to share. Elden Ring will have free next-gen upgrades for both PS5 and Xbox Series X/S. For those who plan on upgrading to the latter, players will receive the best version of the game via the Smart Delivery feature.
Those who purchase the game on PS4 and then later get a PS5 console will download a patch, upgrading themselves to the free next-gen version of the game.
This great news was revealed via a Press Release, which states: "The game supports the Smart Delivery on Xbox consoles as well as a Free Upgrade to PS5 for players who purchase the PS4 version."
(Picture: From Software)
At the time of writing, the exact details of the free next-gen update for Elden Ring are unknown. For example, we don't know how big it will be, and the graphical details such as RTX, resolution and FPS has not been confirmed.
We can't wait to dive into the world of Elden Ring, which is being brought to life by Game of Thrones creator George R. R. Martin and Hidetaka Miyazaki, releasing on 21st January 2022.
Stay tuned to GINX.tv as we will be bringing you all the E3 coverage you desire.
Lockdown: BAFTA Game Awards nominations announced, Epic Games buy Fall Guys devs, Elden Ring trailer leaked! (04.03.21)