Hot off the heels of Monday's announcement that two-time All-Star Ben Simmons had joined FaZe as an investor and brand ambassador, the esport organisation are at it again announcing the signing of Bronny James, the son of basketball legend LeBron James.
Bronny, 15, currently plays for his high school team Sierra Canyon School alongside Zaire Wade, the son of retired Miami Heat legend Dwyane Wade. He is a highly regarded prospect in his own right, with ESPN currently ranking him 24th in the 2023 recruiting rankings.
Basketball isn't his only passion and with LA in the midst of one of the strictest lockdowns in the country Bronny has been seen less on the court and more online, with the gamer teaming up with FaZe members in games such as Fortnite, Call of Duty: Warzone and, of course, NBA 2k20.
In many ways, Bronny is the perfect FaZe signing, a rising sports star with an established social media presence, boasting over 300k followers on Twitch, 3.4 million on TikTok, and 5.5 million on Instagram, he is perfectly positioned to add to FaZe's brand which straddles esports, gaming and pop-culture. A space they dominate in the U.S. alongside fellow east coast org and rivals 100 Thieves.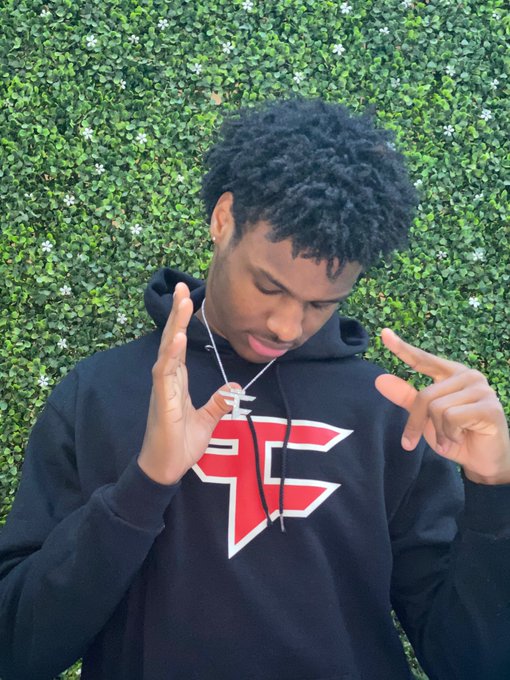 (Picture: FaZe Clan)
Bronny will join FaZe Clan's 40 strong content creation roster, which alongside some of gaming's most recognisable personalities also includes fellow sports stars JuJu Smith-Schuster (FaZe Juju) and Meyers Leonard (FaZe Hammer).