TW: This article contains discussion and footage of sexual harassment.
EDG's management are being accused of covering up and enabling sexual harassment after allegations emerged on Weibo that a member of staff was harassed for a year, and that EDG tried to pay her off and find excuses to fire her.
The now-former member of EDG's staff broke her silence on the Chinese social media site on the 12th of September, where the organisation is now under fire for their alleged actions.
tw // sexual harassment

A former EDG staffer revealed she was sexually harassed for over a year by the photographer.

When she told the management, they tried to pay her off before they eventually forced her out of the org.

Pics in link:https://t.co/sI2DrTBauvpic.twitter.com/uUMsturnyr

— Linda🦦 (@iCrystalization) September 12, 2020
The allegations made by the ex-EDG staffer pertain to a photographer in the organisation's employ, A Yuan, who sexually harassed her for a year while working on a number of EDG's documentary series' (she named "Elog" and "Fight Back") for which she was "writer, director and post-production editor." 
She claims that Yuan used "all kinds of methods to touch me at work and in private." Furthermore, when she brought these allegations forward to EDG's management not only did they not help, they "created an environment" where he could come into contact with her easily and asked that she "seduce him" so they could fire him without having to compensate him.
tw // sexual harassment

OP posted a video of A Yuan groping her butt while at work. Since they were in the midst of a match day + filming, she didn't know how to react

He gets close to her even as she moves away, asking "how's the material?" while reaching for her

Disgusting. pic.twitter.com/osG2ufCEz8

— Linda🦦 (@iCrystalization) September 12, 2020
The allegations come with a number of screenshots, and footage of Yuan approaching her during a team meeting and groping her, which were translated on Twitter alongside the Weibo post by "iCrystalization," a former operator of the LPL Twitter account and one of the hosts of podcast "Pod of Ages."
In the end, not only did the ex-staffer have her accusations met with inaction, but the victim also alleges EDG tried to buy her silence and "shut her up" with money, then force her out with excessive amounts of work and threaten to fire her if she made a public statement about the situation.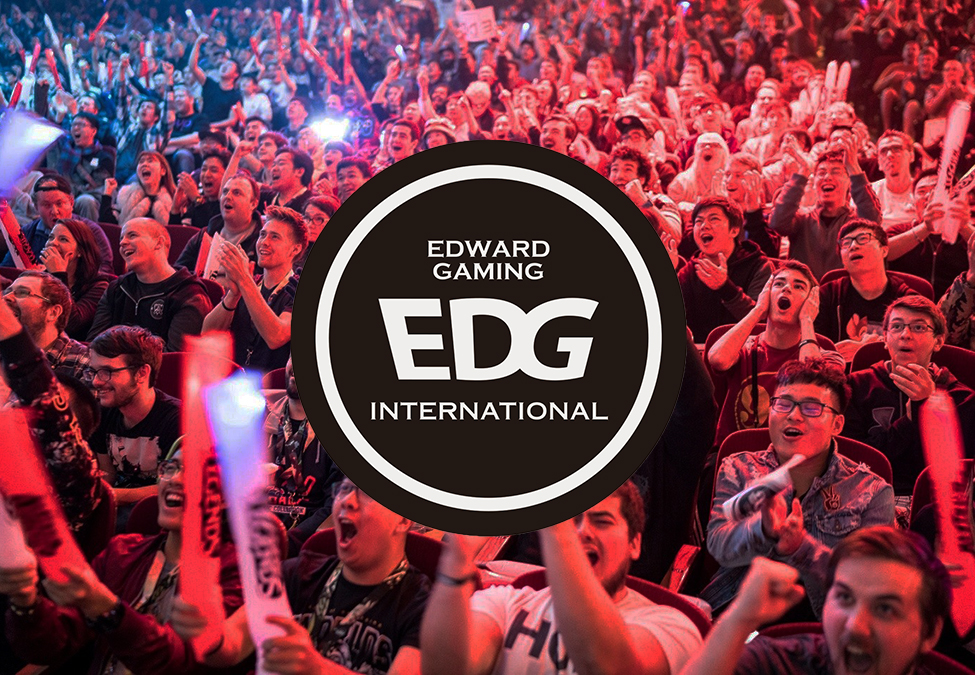 (Picture: EDG)
EDG has since made a statement in response to the allegations, stating that the accuser was "unable to provide clear evidence related to harassment," and that she demanded, "unreasonable compensation" alongside Yuan's immediate dismissal. 
EDG Public Announcement on the sexual harassment of their former staffer

This is a LATE translation. The whole statement has already been OPPOSED by EDG's own boss Edward Zhu. However, this just shows how out of touch and insensitive the (upper) management is.

(see full thread) pic.twitter.com/ENuMATWoXO

— Linda🦦 (@iCrystalization) September 13, 2020
EDG's boss Edward Zhu OPPOSED EDG's initial announcement, apologized to the victim for EDG's mismanagement, will take full responsibility to punish the perpetrator + dismiss those who were complicit, will do their best to protect and support the victim.https://t.co/nulbvvCro8

— Linda🦦 (@iCrystalization) September 13, 2020
However, The debacle does not end here, because EDG's own boss, Edward Zhu, has already openly opposed this statement, severely undermining EDG's already questionable response. Moreover, Zhu was apparently not told at all about the incident or the statement, and only found out after former EDG player Ming "Clearlove" Kai contacted him personally.
Zhu has vowed that the perpetrator will be punished and those to blame for the situation will be dismissed. It is also important to note, this scandal concerns management and not the players or coaching staff of EDG.
EDG currently only field a team in League of Legends, having previously fielded teams in CS:GO and Hearthstone.