Enthusiast Gaming, the parent company of renowned esports organisation Luminosity Gaming, announced today that they are planning on launching a new social network dedicated exclusively to gamers.
This gaming social network is codenamed "Project GG", and according to the announcement, it will be a subscription-based platform.
As a part of this project Enthusiast Gaming is in the process of acquiring Tabwire, the company behind TabStats, for US$11 million in cash and stock.
According to Adrian Montgomery, CEO of Enthusiast Gaming, the company understands that the core gaming audience is moving away from traditional social media, and they want to offer something new that will suit the needs of gamers.
"Project GG addresses these trends and will allow gamers to register their unique gaming profiles, compare stats, develop meaningful connections, and share content and ideas," he said in a press release.
Montgomery states that their goal is to deliver "a complete social offering with a more targeted, integrated and personalized experience for today's gamer."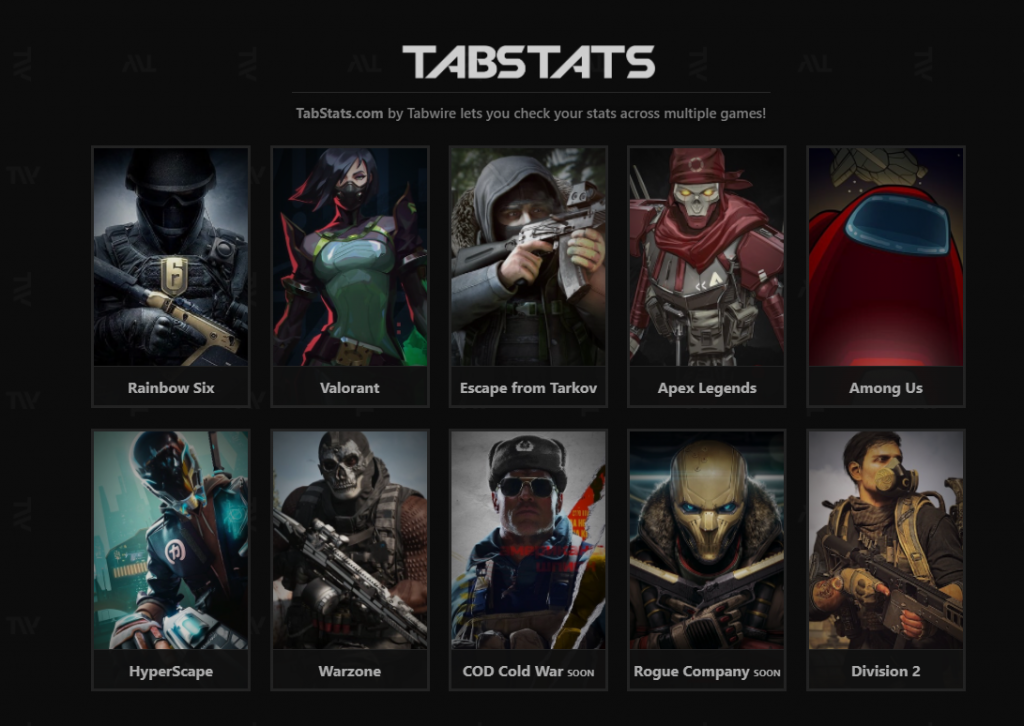 (Picture: TabStats) 
TabStats is a stats tracker platform that offers users detailed statistic for some of the most popular competitive games of today, including Warzone, Apex Legends, Valorant, Escape from Tarkov, and more.
They have developed companion tools for Riot's Valorant and Ubisoft's Rainbow Six Siege, and they have "an aggressive roadmap" to launch real-time stats trackers for other popular titles. According to the press release, the platform reaches over 300 million gamers monthly.
Enthusiast didn't provide more details on what can we expect from Project GG in terms of features, but Luminosity Gaming revealed that the network will have "a trust rating" system.
"Cheaters/toxic gamers beware, you will have a trust rating and others will be able to identify you immediately in-game! You'll love it if you want exposure, new teammates, connecting with pros & influencers," they tweeted out.
Project GG is expected to launch later this year, and at the time of writing, it is not clear if it will be subscription-based only, or if there will include free services as well.