Danish esports organisation North has unveiled a rebrand that sees its visuals overhauled for the first time since its formation in 2017.
Rather than the simple stylised lion that took inspiration from F.C. Copenhagen, the new logo is a Norse dragon with a typeface is similar to the old version, emulating Nordic runes, but the new text appears bolder and less rugged.
This reveal came after North went dark across its social media and the North.gg website returned 404 errors on 6th January.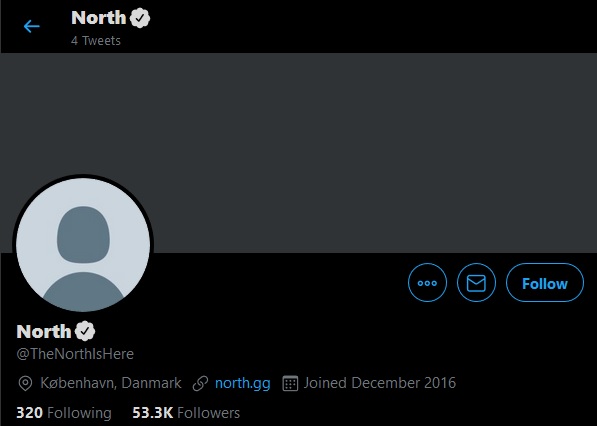 While some speculated this could be a sign of the organisation disbanding, the rebrand was expected by those who had noticed numerous animated teaser trailers posted before all Tweets were deleted.
The announcement did not bring any roster changes or team news, but North did have to release Matej "MaTaFe" Fekonja, an Apex Legends player, at the end of 2019 as his home nation of Slovenia was not listed as an eligible country for the Global Series.
The news post titled 'Dawn of North' on its website explained that October 2019 saw new management join the organisation and that has led to the recent changes and further developments coming for the organisation in "the coming weeks."
No imminent changes are expected to their CS:GO or FIFA lineups, with Markus "Kjaerbye" Kjærbye re-signing his contract.
Apex Legends duo Mikkel "Mande" Halle Hestbek and Can "Taisheen" Öztürk have been joined by a new third player - Dan "rpr" Ušić.
Another new addition to North is Christian Engell, performance coach to Danish athletes such as Kasper Schmeichel and William Kvist.
New CEO Christopher HÃ¥konsson explained the decision to bring in a new type of coach for the organisation's players "Performance optimization has existed in sports forever. It is not something we or any other esports organization has invented. Still, it is something we strive to implement in an even more refined way ... North is committed to staying in esports for the long run."