There are thousands of pubs and bars across London, from the traditional to the wacky. While the stereotype about gamers is one of introversion, this attitude is luckily fading away and more and more spaces with video games and their fans in mind are popping up. With the rise of esports seeing many events take place in London, there is a growing market of esports fans that many are also seeking to cater to.
This list contains what we think are the five best gaming and esports pubs and bars in the whole of London.
Shoreditch, EC2A 2AH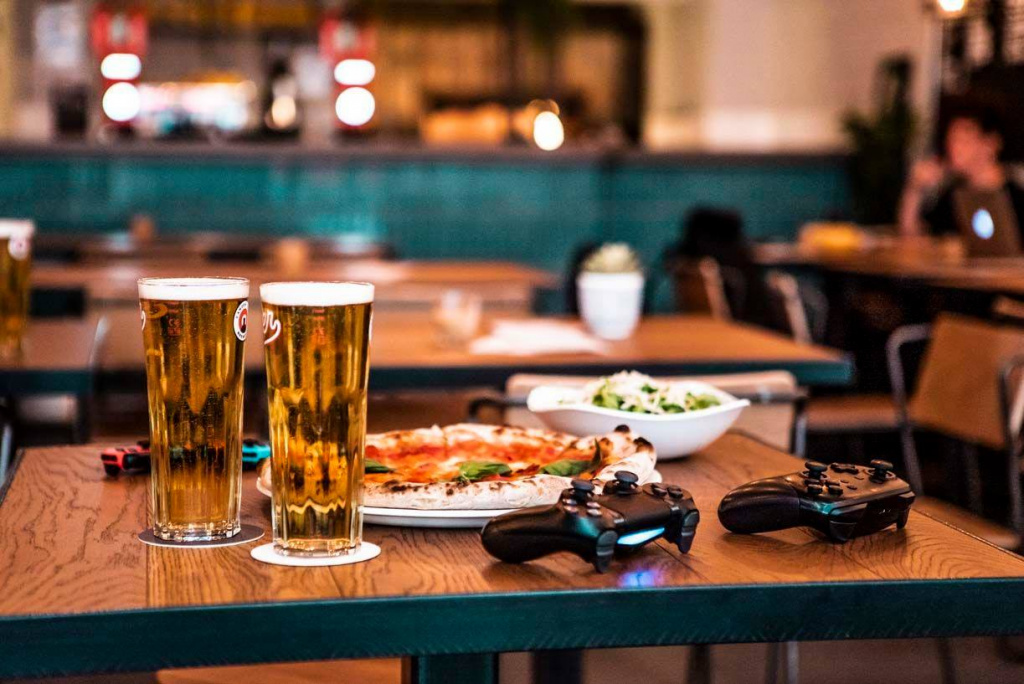 Experience Platform is a dedicated video games and esports bar and restaurant located in Shoreditch.
Boasting a license from ESL, there is a stage here that fits up to ten people with high-end PCs which can be booked for an hour for £5.
If consoles are more your style, boothes can also be booked for up to ten people for £8 per guest per hour at peak times, going down to £6 during off-peak hours.
Retro games are free if you buy a drink or something to eat, so you don't need to spend big to have fun here.
Stratford, N16 8BX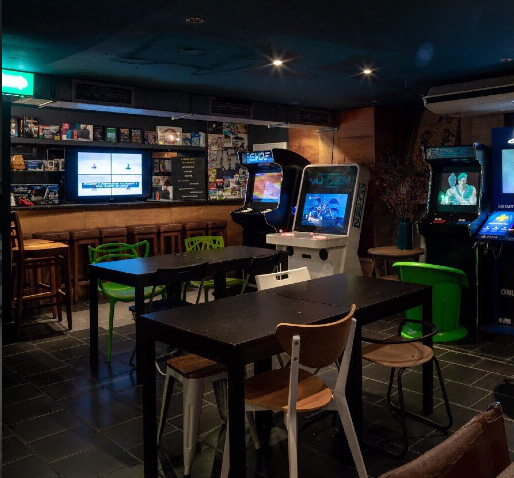 With an Xbox One, PS4, Nintendo Switch, SNES Mini and over 60 boardgames, there is something for everyone at Loading Bar in Dalston.
Games are free to play and customers only have to pay for drinks, making a night out at Loading affordable and fun.
Speaking of fun, there is a fun fact about Loading in relation to the game publisher Devolver Digital. Since the launch of Hotline Miami 2, Devolver Digital works with Loading as a host venue for their title launch parties.
Two locations: Peckham, SE15 4TP and Hackney Wick, E20 3BS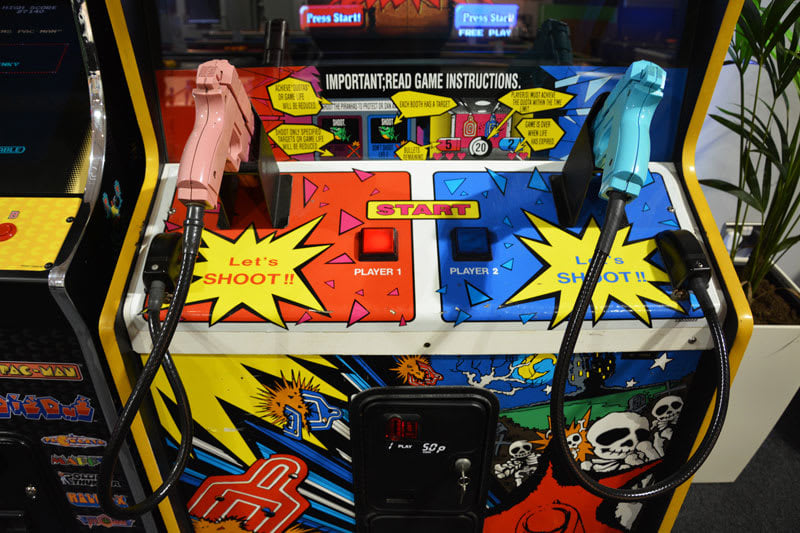 This entry is a two-for-one special as The Four Quarters has two separate bars in London.
The original Four Quarters has arcade machines that run on US Quarters (available to buy at a rate of £1 for 4, get it?), pinball machines taking British coins and consoles that are able to be played without charge.
A second Hackney Wick Four Quarters opened in 2017 with the same machines and consoles as well as 'a truly world-class spirits range and ... a fully equipped cocktail bar serving some of the finest drinks in the area', while local craft beers provide a neat contrast the retro vibe of the games.
Battersea, SW11 1DJ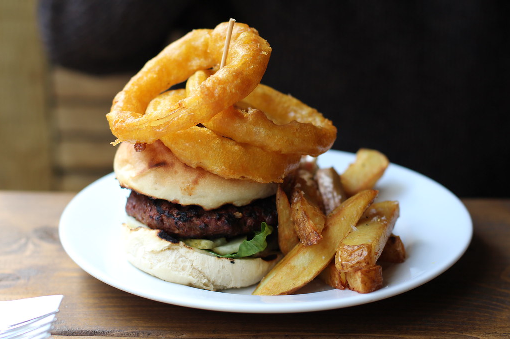 A pub with good food, beer brewed onsite and an arcade and games room? What more could you ask for? Well, you don't need to ask!
In addition to the UK's first dedicated Virtual Reality gaming installation, Four Thieves offers an immersive escape room, indoor mini golf and a remote controlled race track.
Located just a short walk from Clapham Junction, it's possible to make the journey and spend some time here from wherever you start out.
Islington, N1 1BB

Meltdown has franchises around the world and London is one of two Meltdown branches in the UK, with Sheffield catering to the Northern gamers.
With PCs and consoles available, you only need to pay for the drinks to be able to play on them. Tournaments held at Meltdown tend to also be free to enter if you want to let out your competitive side, but this does also mean you can't play on whichever platform is hosting the tourney that evening.
While it has been closed since August for maintenance, activity on the bar's Facebook page suggests the grand re-opening could be coming soon. We would recommend heading down for a drink and a game or two once it does.
---
Did we miss a hidden gaming gem in London? Have you been to any of the bars in this list? Let us know in the comments below!