Since breaking into the mainstream, there's been a fair amount of demand for esports to hit the Olympic stage. Along with being perceived as a step towards validating gaming as a real sport, having esports as an Olympic event would invite a huge outside audience, open a wealth of sponsorship opportunities and help puncture negative perceptions.  
But will esports ever realistically make it as an Olympic sport? Steps are already being taken towards making it a possibility, although it could be some years until we see anyone receive an Olympic medal for League Of Legends.  
But what would the Olympic version of esports look like? And what problems does it face in becoming a unified event for a mass audience? 
The 2022 Asian Games could pave the way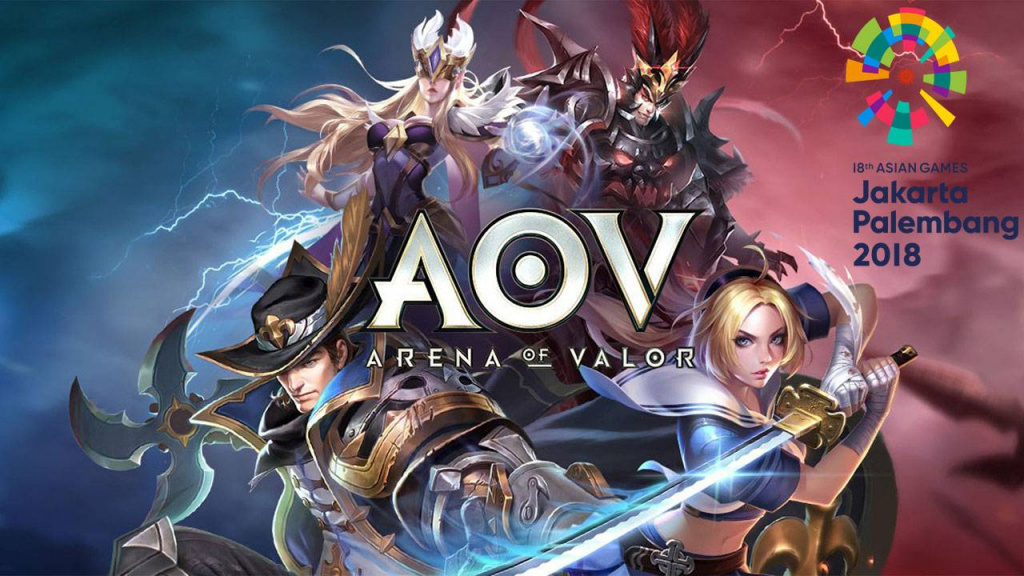 Arena Of Valor was a tournament at the Asian Games 2018
The International Olympics Committee (IOC) has already recognized esports as sports activity in 2017. A week before the 2018 Winter Olympics in PyeongChang, South Korea, the IOC officially supported a Starcraft 2 event hosted by Intel in their Extreme Masters Circuit.
Later in the same year, the Olympic Council of Asia (OCA) partnered with Alisports and the Asian Esports Foundation (AeSF) to add esports into the 2018 Asian Games in Indonesia as a demonstration event (meaning medals do not officially count), and will run as an official medal event at the 2022 Asian games in Hangzhou, China.  
While esports have been left out of the initial list of sports of the 2022 Asian Games, that is normal as they cannot confirm anything until they have more information, which will be announced closer to the games. 
The Asian Games Demonstration in 2018 went off without a hitch. Viewership showed positive signs with the League of Legends grand finals between South Korea and China peaking at just under 1.3 million viewers (via Esports Charts). The event featured a list of titles such as League of Legends, Starcraft 2, Hearthstone, Arena of Valor, Clash Royale, and Pro Evolution Soccer. 
There's also the Intel World Open at the Tokyo 2020 Olympic Games sanctioned by the IOC, which will feature Street Fighter V and Rocket League. Despite taking place in the run-up to the Olympic Games, it marks a step towards the two worlds becoming more intertwined.  
The 2022 Asian Games in Hangzhou looks set to act as a test-run for esports to be included in the 2024 Paris Olympics as an exhibition event. Assuming the IOC follows a similar path as the OCA, it is likely that esports could be a medal event for the 2028 Olympics in Los Angeles.  
Video game violence will be a big hurdle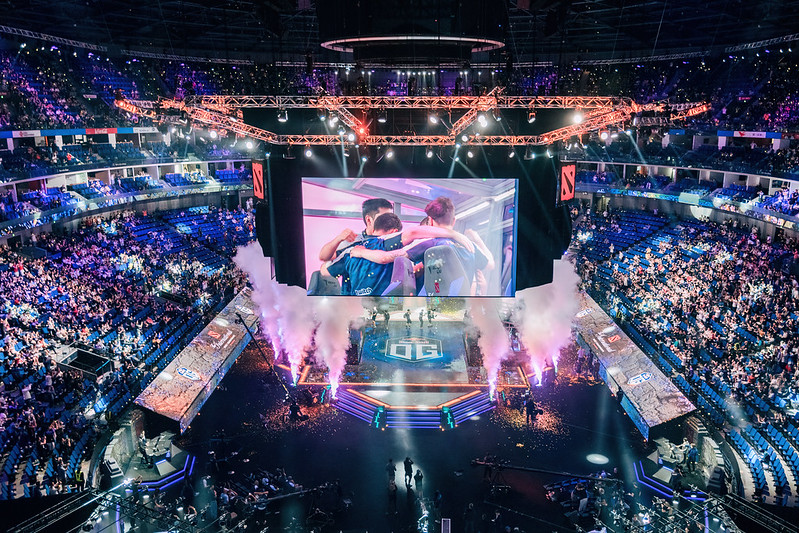 Dota 2 probably won't be featured at the Olympics (Picture: Dota 2 International) 
Despite the resounding success at the 2018 Asian Games, there is a shift away from games which feature any violence. Months after the Asian Games, IOC president Thomas Bach told AP: "We cannot have in the Olympic program a game which is promoting violence or discrimination, so-called killer games.
"They, from our point of view, are contradictory to the Olympic values and cannot therefore be accepted." 
Most esport fans bring up naturally violent Olympic sports like boxing or fencing (In the latter sport, Bach himself won a gold medal in 1976) as a counter-argument. Bach, however, has defended the IOC's stance on the matter, adding: "Of course every combat sport has its origins in a real fight among people.
"But sport is the civilized expression about this. If you have egames where it's about killing somebody, this cannot be brought into line with our Olympic values." 
Unfortunately, all major esports titles feature some form of killing or violence. Despite this, there is an alternative path esports could take for the Olympics and Asian Games 2022. 
What games could be an Olympic esport?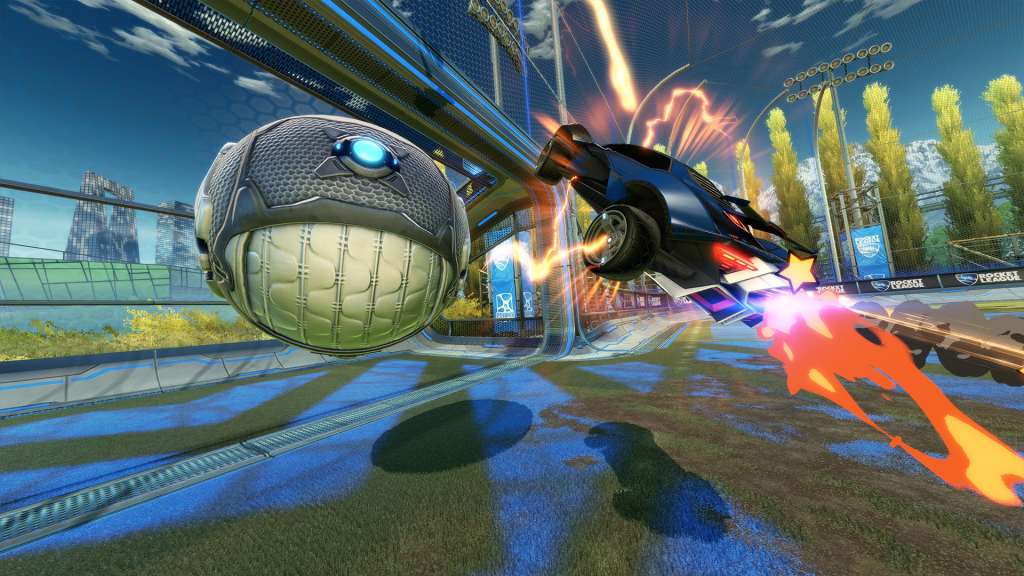 Rocket League could be viable as an Olympic esport (Picture: Psyonix) 
The future of esports at the Olympics is bright, but it looks like it won't include games which draw the big crowds. Alisports CEO Zhang Dazhong, who is still partnered with the Olympic Council of Asia for the 2022 Asian Games, spoke about how it might steer towards more traditional sport titles.
Speaking to Reuters in 2018, Dazhong said: "The titles for the 2022 Asian Games would be more similar to football-themed Pro Evolution Soccer (PES), which was part of the 2018 demonstration event."
He added: "Esports should be about sports, not entertainment and about the honour of representing your country." It's a perspective perhaps not shared by the majority of western audiences, although he does state "a move in the direction of sports-focused esports" was happening globally, referencing a crackdown in China on mobile gaming. 
With this information, it's likely games featured in the Asian Games will include the following: 
Rocket League
Pro Evolution Soccer or FIFA
NBA 2K
Madden NFL
Forza Motorsport
The games will obviously change when the OCA and IOC start to determine what titles they want featured in the Asian and Olympic Games.
They also have to make a deal with each publisher to feature in the games. However deals with large organizations such as EA Games could be tricky. While they can supply a wide range of very popular and recognizable games, their questionable history would suggest they would demand a "king's ransom" in return.
If EA still has a strong hold on the market in 2022 and beyond, their lack of participation could severely hinder what kinds of games are showcased. Smaller publishers, however, would be more willing to participate as they would welcome the marketing and opportunity to grow their games. 
Broadcasting at the Olympics is also a tricky issue
Due to the sheer size of the Olympic Games, in 2001 the IOC established the Olympic Broadcasting Services (OBS) which is the permanent host of the Olympic games. This prevents the logistial mess of allowing different broadcasters from around the world try to cover the same live event with their own cameras and crew.  
The IOC allows large networks to buy rights so they are able to air the Olympics on their respective platforms to a local audience. This gives the option for the networks to add their own commentary and coverage on top of the footage supplied from the OBS.
While the camera feed(s) are the same for everyone, the rights holders are allowed to supply their own graphics, commentary, and post match interviews/segments as long as they follow the rules and regulations of the Olympic Charter.
It would be very unlikely for networks to add to the content from the OBS, as the costs would greatly outweigh the benefits within the first few years.  
How and where could they broadcast Olympic esports? 
If esports are going to be implemented into the 2024 Olympics in Paris, it would be as an exhibition event.
Due to this, networks would most likely not air most esports matches on television for two reasons. There are multiple events taking place at the same time that meet their target demographic much better, and it is very common for the final matches to get the airtime instead of the group stage/opening rounds. Luckily, you will be able to find and watch every match on the network's website/app.  
If history is any indication, it is highly unlikely that streaming sites such as Twitch and Mixer would be able to bid in the Olympics as they are an international company and would not be able to serve an individual region.
This will likely cause viewership numbers on average to plummet as the content would be harder to access due to forced advertisements or paywalls. However televised matches could reach or even surpass the 1.3 million viewers during the 2018 Asian Games LoL grand final.  
The OBS will contract unbiased casters to cover the event, and due to the IOC wanting to engage the market, they are most likely going to get the best and most respected casters and hosts for each title.
There could be a cause for concern that they could try to hire a handful of casters and make them cover every game even if they don't cover it normally. With the level of interest the IOC is taking in esports, the latter outcome seems unlikely.
Stigma around esports could also hold it back
The stigma around video games and esports probably won't fade anytime soon. The same people who comedically fail to understand what esports viewers are doing despite watching professional sports themselves.
While the esports community has continued to mature and gain respect, the same mainstream television hosts will continue not to understand esports - which is perhaps what the IOC are trying to plan for. The IOC does not want to be at the forefront of the "do video games cause real world violence" debate; or any political debate for that matter. It's probably why they're planning to start out with sports-based esport titles at the Olympics.  
So should esports at the Olympics happen?  
It feels like any first attempt at including esports into the Olympics will result in a resounding "meh" from its core audience, although it will be an important first step.
There will be calls for the traditional esport games to be allowed, but that will unfortunately take time. Even now, games like Counter Strike, League of Legends or Fortnite may not be around in four years time. However, the IOC betting on the sports games which have new iterations every year isn't necessarily a bad thing, but excluding games involving violence isn't going to captivate the massive audience that made esports the force it is today.