If you thought Fall Guys was challenging before, just wait until the next update. Yesterday, the official Fall Guys Twitter account leaked a brand new feature coming to certain rounds that is sure to shake things up even further.
I've got a SPICY LEAK for you all

We're working on a little something that we have been calling...

B I G Y E E T U S

Big Yeetus will randomly appear in levels - to shake things up

Big Yeetus is Chaotic Neutral

Big Yeetus is not your friend

Big Yeetus is not your enemy pic.twitter.com/nIBBKcf5qM

— Fall Guys 👑 (@FallGuysGame) September 2, 2020
A giant swinging hammer, by the name of Big Yeetus, will soon be appearing in Fall Guys' minigames. With the developers claiming the feature identifies as "Chaotic Neutral", it might help players in grabbing the crown - or dash their hopes entirely.
Big Yeetus is a unique mechanic, set to randomly appear in levels in the form of a swinging hammer. The random encounter could leave players with an easy shot at the finish line, but it also might prove to be a good exit-strategy to avoid being grabbed in games like Team Tail Tag.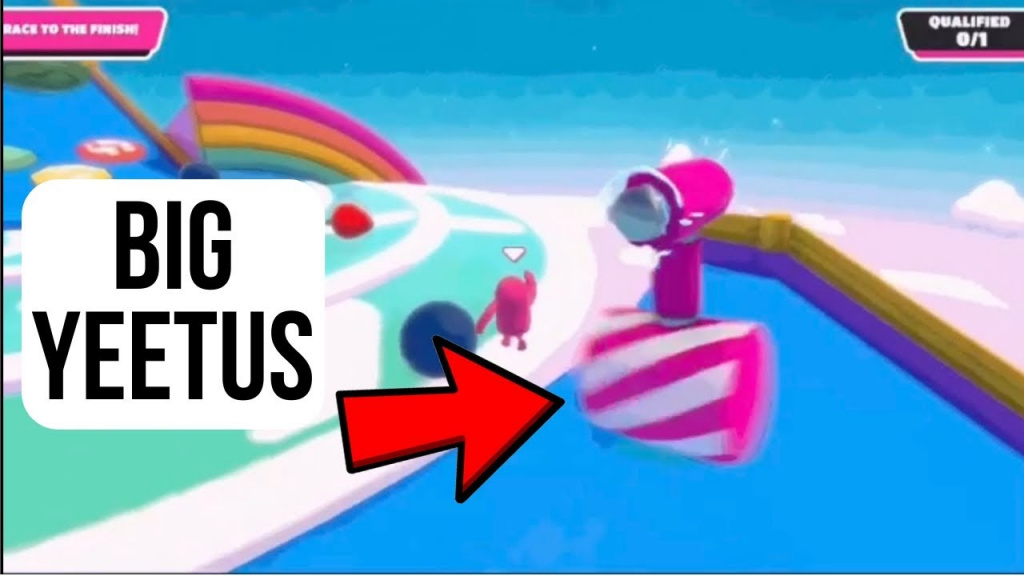 (Picture: Mediatonic)
Judging by the footage of Big Yeetus in action, this upcoming feature looks to be arriving before Season 2 drops next month. With that in mind, we could be seeing it as early as in the next update to the game.
Hi Norman Reedus @wwwbigbaldhead would you consider doing the voice for Big Yeetus?

It probably only says the word "YEET", but it's basically the main character in our video game

It's mostly just a big hammer, but it's captured the hearts of the gaming community

Household name pic.twitter.com/7d9HQ5hywo

— Fall Guys 👑 (@FallGuysGame) September 2, 2020
According to the Fall Guys Twitter account, having Big Yeetus talk isn't even out of the question. In an interesting collaboration idea, the Social Media lead even publicly approached Norman Reedus to be the voice actor for the swinging hammer. Apparently, should this occur, the actor will only have to record a single word: "Yeet".
We're excited to see what Mediatonic comes up with next, though the development team is likely already hard at work putting the finishing touches on Season 2. The company has also confirmed that they're working hard to combat the cheaters that have been running rampant on PC servers.