Every year, one of the most exciting things about the
new iteration of FIFA
is seeing your favourite player's ratings. Which one of Messi and Ronaldo has taken the top spot? Is your team's young starlet finally getting the recognition he deserves? Whilst we all sit and discuss which players are most likely to be heading straight into our Ultimate Team, I've predicted this year's top 10 players. Obviously, I've opted to leave out the Icons, many of whom have already been revealed. However, some of these cards would slot into the top 10 pretty easily. So, let's get started...
10. Antoine Griezmann – 90 (FIFA 18 rating: 88)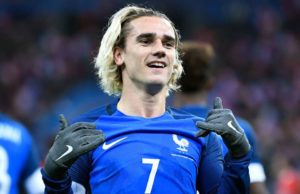 Griezmann had an incredible 2018/19 season, and I expect him to be rewarded as such. With an impressive 29 goals for Atletico Madrid and a stunning World Cup performance, I fully expect EA to do right by Griezmann and let him join the exclusive 90 club.
9. Kevin De Bruyne – 90 (FIFA 18 rating: 89)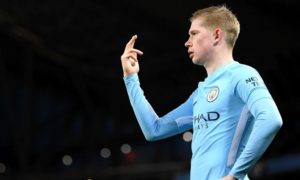 De Bruyne is the first of two Manchester City players to grace this prediction list. As the Premier League's top midfielder in the 2018/19 season, I wouldn't be surprised to see his rating increase by even more than just the one point.
8. Sergio Aguero – 90 (FIFA 18 rating: 89)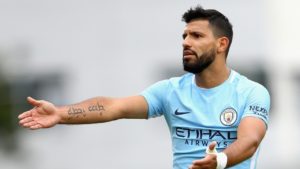 For similar reasons to De Bruyne, Aguero was a dead-set inclusion in this list for me. He has proven time and time again that he is a clinical player that can compete with the very best players in the world. On a stronger European team such as Real Madrid, I wouldn't be surprised to see Aguero hitting the same numbers as Neymar and Messi.
7. Luka Modric – 91 (FIFA 18 rating: 89)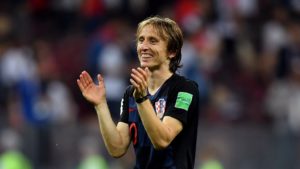 What a player, and what a season. Modric is a strong contender for best player in the world after the season he's had, including taking Croatia to their first-ever World Cup final. I fully expect Modric to move up in the ratings this year. It would be thoroughly deserved.
6. Luis Suarez – 91 (FIFA 18 rating: 92)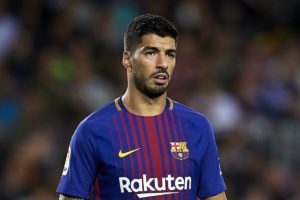 Luis Suarez is the only player in this list that I've predicted a rating drop for. That's not necessarily because he's become a worse player, but because he had a pretty quiet season when a lot of other players didn't, especially in comparison to his prior performances for Barcelona. Though if he stays at a 92 rating, I wouldn't complain.
5. David De Gea – 91 (FIFA 18 rating: 90)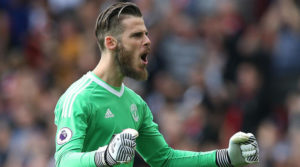 In my opinion, De Gea has been the best goalkeeper in the world for some time now. In EA's opinion, that may not be the case. I don't see them dropping Neuer at all, and I don't see them bringing up the Manchester United shot-stopper by more than one point, so naturally, he falls just below Neuer in my predictions. But if I had it my way, I'd swap their ratings.
4. Manuel Neuer – 92 (FIFA 18 rating: 92)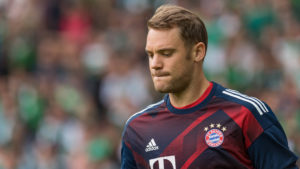 Manuel Neuer is the only goalkeeper in FIFA who has the chance of beating out de Gea. Though their stats are fairly evenly matched, Neuer's kicking and control are what put him ahead here. Maybe next year De Gea will finally overtake him.
3. Neymar – 92 (FIFA 18 rating: 92)
The most expensive player in the world is deserving of a pretty big ranking, and he gets it. Staying the same as last year, I think Neymar will be rated a solid 92 – only a short way behind the two players ahead of him. I reckon you could guess who they are.
2. Lionel Messi – 93 (FIFA 18 rating: 93)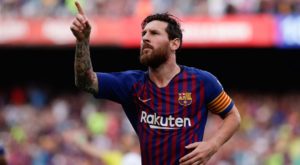 Lionel Messi is often cited as the best player to ever touch the ball. A magician, out of this world. That said, his rating in FIFA 18 was just short of one other player. Did he have a season good enough to overtake his nemesis? Probably not. But he's still a player that everyone wants to see walk out of their Ultimate Team pack.
1. Cristiano Ronaldo – 94 (FIFA 18 rating: 94)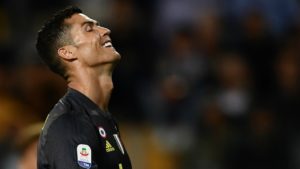 Matching last year's feat, the only man to find himself above Messi will likely be Juventus' newest recruit, Cristiano Ronaldo. Though he didn't have quite as good a year as previous, Ronaldo hasn't quite "lost it". Though, if his Juve performances keep up the way they have been, we may see a pretty significant drop in the coming seasons. I was unsure whether I thought EA would keep him at 94 but decided he would likely get one more season in the mid-90s before the decline starts. So that's my predicted top 10 FIFA 19 players. What do you think? I feel players like Ronaldo or Neuer could end up slightly lower, but maybe they've got another year left before their rating starts to fall. Honourable mentions go to players such as Gareth Bale, Gonzalo Higuain, Eden Hazard, Harry Kane, Kylian Mbappe and more, who will likely be hovering right around the same rating as some of these players in the low-90s range.