LaLiga is currently in a state of flux. For instance, we have powerhouses like Barcelona stumbling while Real Madrid is going through a transformative period, still nursing the departure of one Cristiano Ronaldo. But, of course, then there's Atletico Madrid taking advantage of the situation to win his second LaLiga trophy of the century last season. 
This year, things are looking very different. Los Merengues appears terrifying in their domestic league, practically clinging to the title unless Sevilla has something to say. Furthermore, Los Cules and Colchoneros are struggling to keep pace, tangled in a fierce fight to secure Champions League football next season.
While Barcelona made their way to that Top 4, Atletico Madrid's Angel Correa was instrumental for Los Colchoneros in January, scoring four goals and helping his squad earn seven out of nine points. Moreover, the Argentinian was selected as the LaLiga January Player of the Month.
As things stand, heading into February, Atletico Madrid sits at fourth place with 36 points; or one place above Barcelona, who are fifth and on the brink of overtaking the last Champions League spot.
So, if you're keen on adding Angel Correa's POTM card, then stick around to find out everything you need to know about it.
Angel Correa POTM SBC - cheapest solutions
For players to get the Angel Correa POTM card, they'll need to exchange one unique squad. Depending on your preferred console, the total cost can range from 93k to 92k Coins.
Note: All prices are courtesy of FUTBIN and are subject to change.
Angel Correa POTM SBC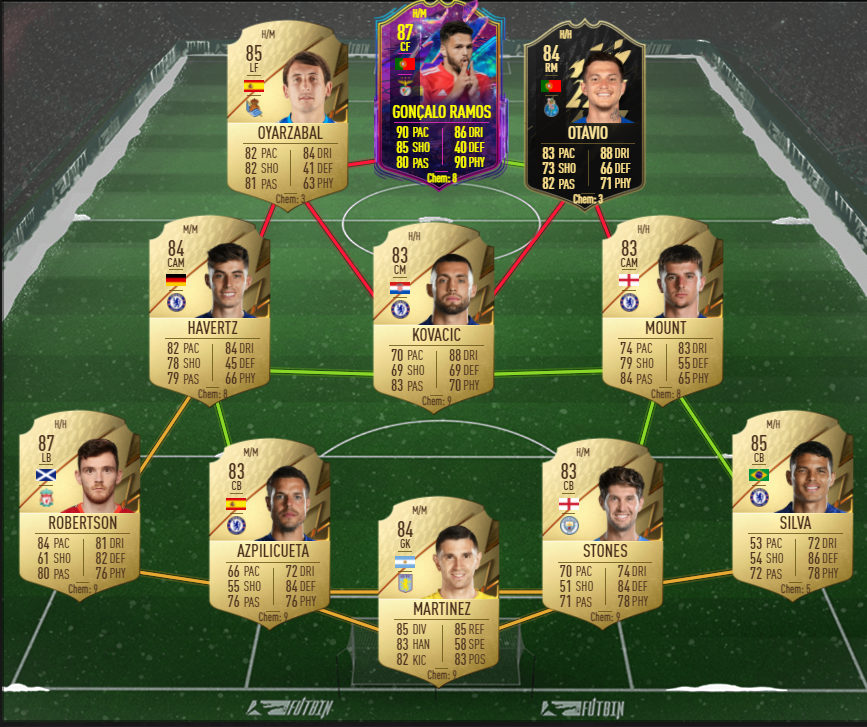 # of players from LaLiga Santander: Min 1
IF Players: Min 1
Squad Rating: Min 85
Team Chemistry: Min 80
# of players in the Squad: 11
Reward: Angel Correa POTM card.
Angel Correa POTM SBC - Stats
Check out the Angel Correa POTM stats down below.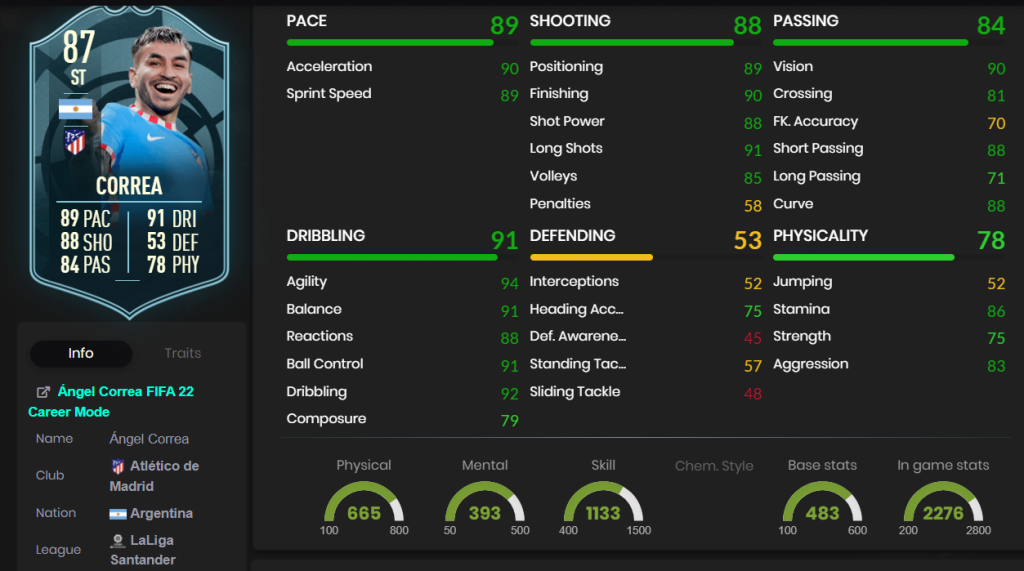 The Argentinian has had quite a lot of special cards already; one, in particular, was the best rated out of them all, boasting a +4 OVR compared to his Gold base card and a +1 over his Versus Fire and Ice versions.
It loses in terms of Pace compared to the 86 OVR cards, but this is the best Correa has looked in FIFA 22.
Featured image courtesy of EA Sports.