Eric Cantona is one of the most iconic players in football history. But the enigmatic and controversial centre-forward has always been snubbed from being included in EA's FUT ICONS.
Thankfully, that's all about to change in FIFA 21. Cantona has finally received the ICON card he thoroughly deserves, and his ratings, which have been broken down into three different "moments" in his career, are all impressive.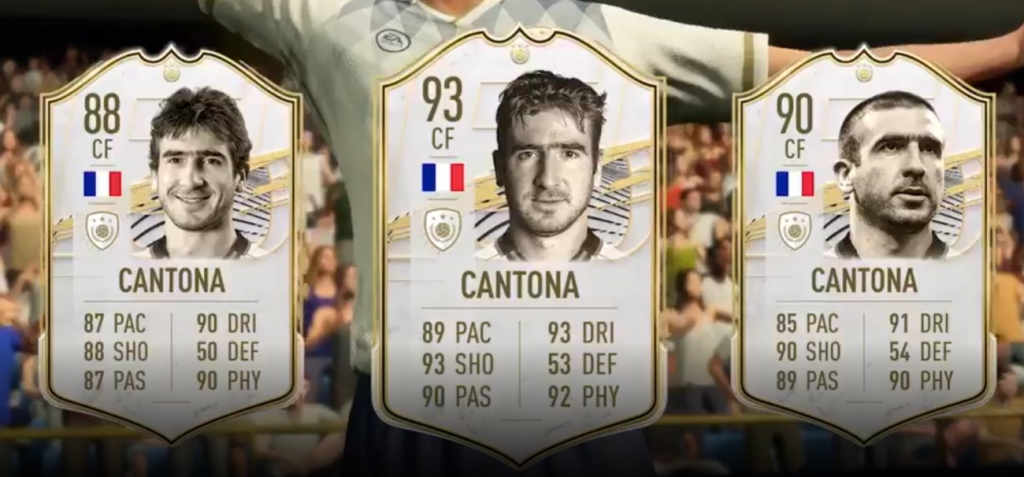 (Picture: EA Sports)
Early Moment: 88 Overall
Cantona's "Early Moment" card is based on his career between 1988-1991. He signed for Marseille when he was 22 years old and spent 18 months on loan at Bordeaux and Montpellier, where he helped the latter win the 1989-90 Coupe de France. Then he returned to Marseille and helped them win the 1990-1991 Ligue 1 title. 
It has an 88 overall player rating, which makes it the weakest card of the three. But it's not a bad card by any stretch of the imagination. It's only weaker than them because the other two are so damn good.
Prime Moment: 93 Overall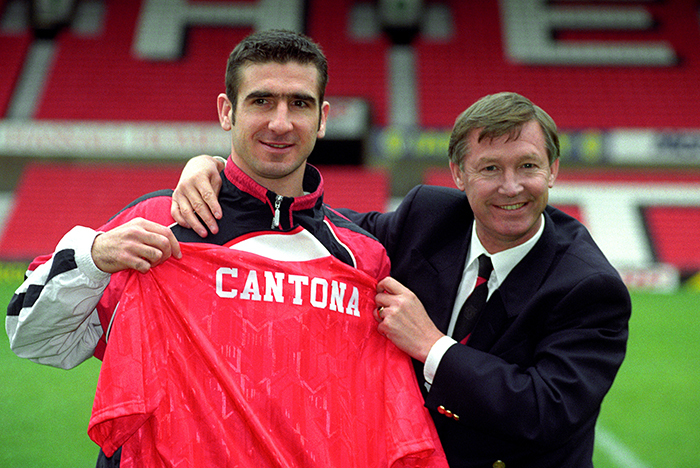 (Picture: planetfootball)
Cantona's "Prime Moment" card is based on the best years of his career. He won consecutive league titles for both Leeds and Manchester United. Then he scored an impressive 25 goal haul for the Red Devils across all competitions in 1993-1994, which saw him win multiple PFA awards. But more importantly, his performances helped Manchester United win another Premier League title as well as the FA Cup.
Cantona in his prime has been deemed worthy of a 93 overall rating, which makes him one of the best FUT ICON cards available in FIFA 21. It also a rating he'll definitely be happy about, unlike Romelu Lukaku and Aymeric Laporte, who were less than impressed with their own.
Late Moment: 90 Overall
Cantona was still one of the best players in the world during his twilight years. He played a pivotal role in helping Manchester United winning both the Premier League and the FA Cup again in 1995-1996. Then, he helped them win the league again in 1996-1997 while having the most assists in the league. It was his fifth and final Premier League title, and he retired soon after.
This card has a 90 overall rating, which is impressive considering it isn't much lower than his prime card. It's also still better than most of the current top players in the Premier League.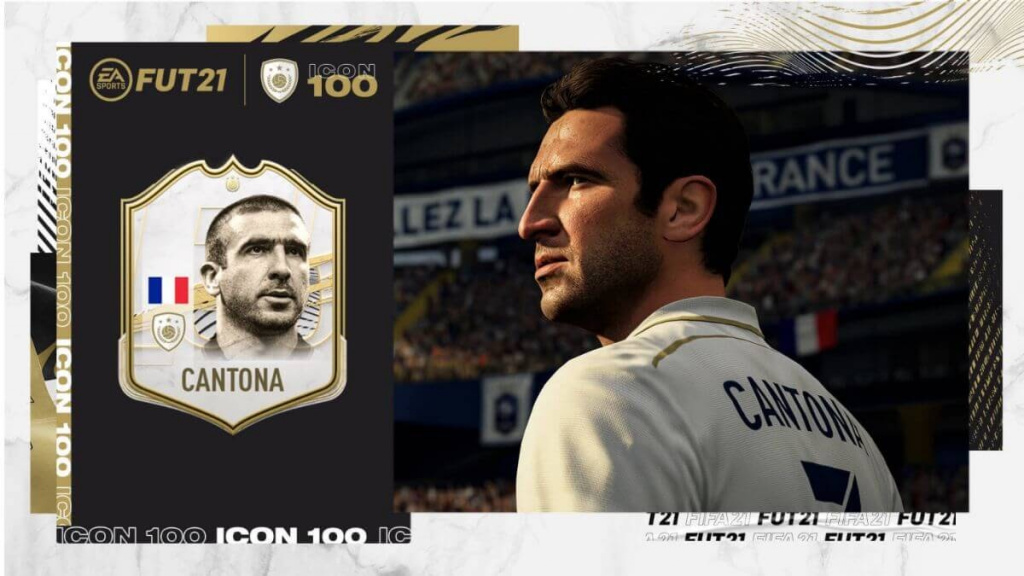 (Picture: EA Sports)
Eric Cantona is thrilled to finally be a part of the game's hall of fame system. "I am delighted to be inducted as a FUT 21 ICON," he said. "There are some great players who are in this exclusive club, so it is an honour to join them in EA SPORTS FIFA 21. 
Needless to say, he's not the only one. Fans and players have wanted him to be added as a FUT ICON for quite some time, and now their wishes have finally come true.