As FIFA 22 is now accessible to every player, officially released on 1st, those who are already digging into the new mechanics and changes to Ultimate Team can start upgrading their rosters with Squad Building Challenges (SBC). By investing in a series of challenges, players can get special cards and packs as rewards for completing SBCs. 
Ones-to-Watch is one of the most sought-after cards in FIFA 22. These are given to players who usually change clubs or are due for a breakout season, with their stats matching the highest rated cards that they receive throughout the course of the year (a POTM or an inform, for example). 
This time around, Portuguese striker André Silva was selected to feature in a new OTW SBC. The 25-year-old was touted early on in his career as the next big thing in football during his time at Porto, falling short of expectations with disappointing stints at AC Milan and Sevilla.
With a bit of a resurgence in his time at Bundesliga with Eintracht Frankfurt, scoring 45 goals in 71 matches, RB Leipzig decided to fork out $25.3 million to activate the striker's release clause.
Without further ado, let's get to everything you need to know about the André Silva OTW SBC.
André Silva OTW SBC - Stats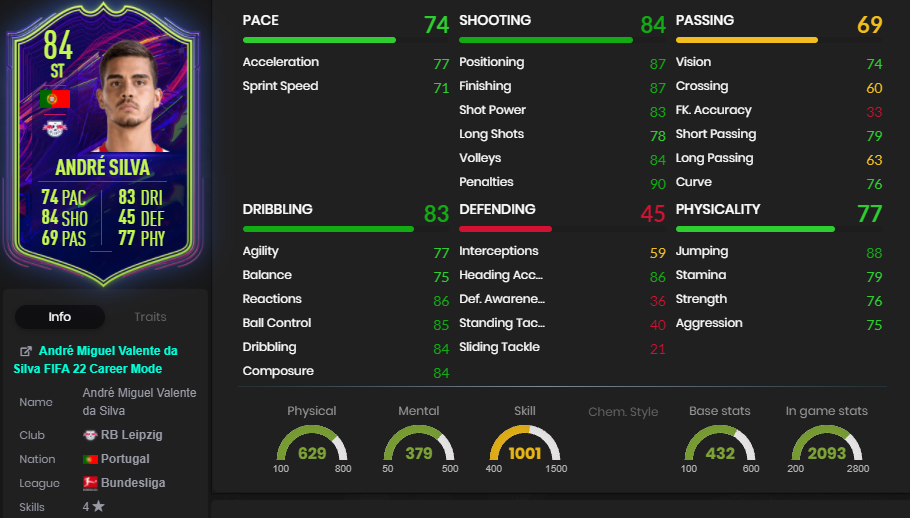 At the time of writing, the André Silva OTW card features the same stats as his base version, which is already a very impressive one.
His most important stats include 87 Finishing, 85 Ball Control, 84 Dribbling, and 88 Jumping.
André Silva OTW SBC - How to complete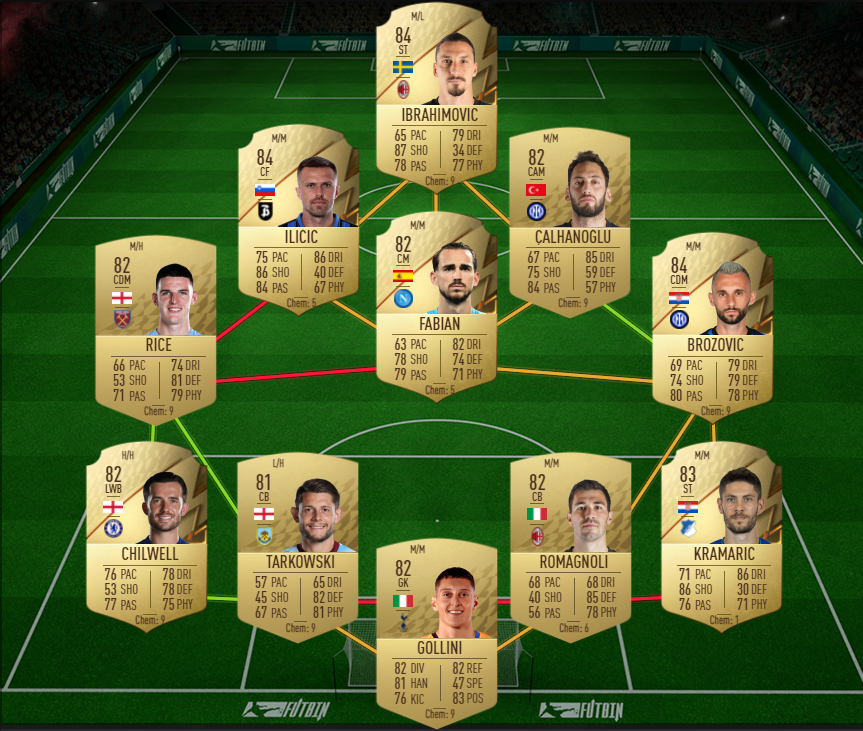 # of players from Bundesliga: Min 1
Squad Rating: Min 83
Team Chemistry: Min 80
# of players in the Squad: 11
Cost: 9,200-11,000 Coins
Read more: FIFA 22 Camavinga OTW Objectives: How to complete, rewards, stats

And that's it! For more on all things FIFA 22 check out our dedicated section filled with guides, news, esports results, SBC solutions, and more.
Featured image courtesy of EA Sports.