As the football season in all of the top European leagues is inching closer to an end, EA Sports has prepared a new batch of FIFA Ultimate Team Cards to mark the occasion -- FUT Fantasy.
The FUT Fantasy cards are items that have dynamic properties, meaning the players selected to earn one of these can get additional stat boosts depending on certain requirements.
Starting 1st April, a card can earn +1 OVR for complete one of the challenges below, gaining a total of +3 OVR if all end up being completed:
Three appearances in the next five domestic league games
One win in the next five domestic league games
Depending on the player's position, the third challenge is different:
For attackers and midfielders, one goal or assist in their next five domestic league games
For defenders and goalkeepers, one clean sheet in their next five domestic league games
This time, it's time for West Ham's Michail Antonio to get his own FUT Fantasy card via a Squad Building Challenge. Antonio's been on a bit of a downward spiral as of late with West Ham, having to deal with injuries and a lack of form.
Despite this, the Jamaican forward can prove to be key in the Londoner's success as they chase a Champions League spot in the Premier League and a miracle run in the Europa League.
Michail Antonio FUT Fantasy SBC - Cheapest solutions
To get your hands on the Antonio FUT Fantasy card, you need to exchange a single squads. It will cost somewhere in between 92-94k Coins, depending on your platform.
Note: All prices are courtesy of FUTBIN and are subject to change.
Michail Antonio SBC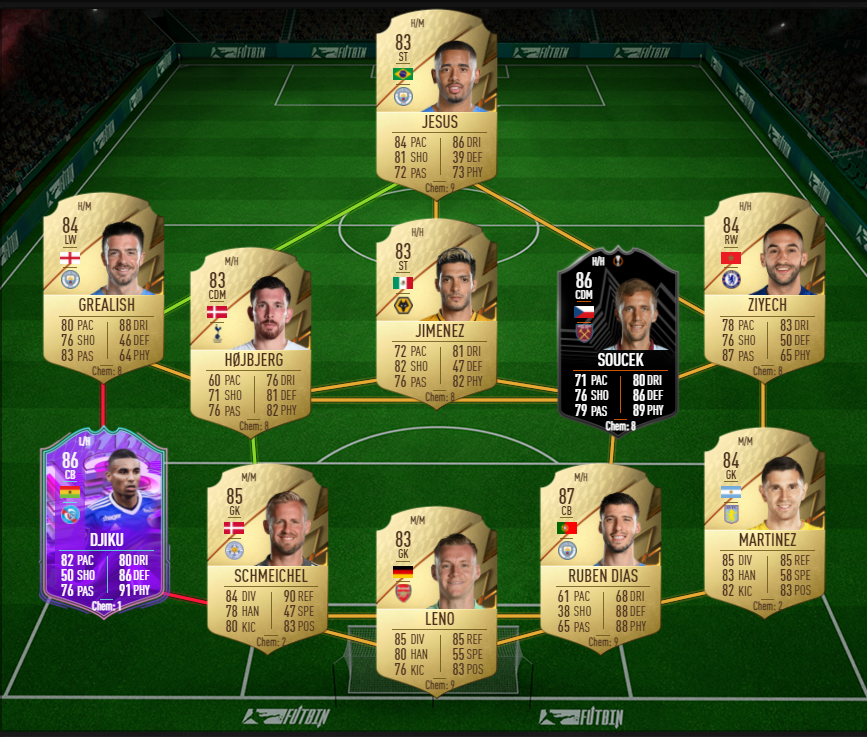 # of players from Premier League: Min 1
Squad Rating: Min 85
Team Chemistry: Min 70
# of players in the Squad: 11
Reward: Michail Antonio FUT Fantasy card
Michail Antonio FUT Fantasy SBC - Stats
The FUT Fantasy version of Antonio is vastly superior to his previous versions, boasting a +4 over his 84 OVR Rulebreakers version and a +9 over his regular Gold version.
Some of his most improved stats include 97 Sprint Speed, 94 Finishing, 99 Jumping, 95 Strength, and 95 Heading Accuracy.
Take a look at his full stats down below: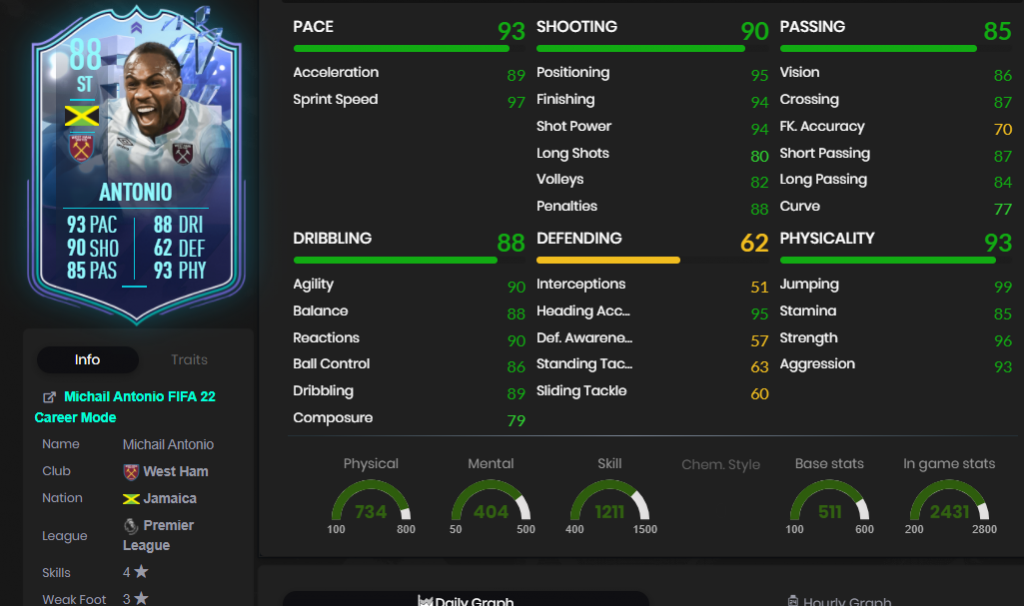 For more dedicated coverage on the world's favourite footballing title, be sure to check out our official FIFA page. We'll populate the tab with SBC solutions, game news, and much more.
Featured image courtesy of EA Sports.