The football summer fever has gone down drastically after we saw Italy snatch the Euro title and Messi lifting his first international accolade as Argentina shocked Brazil in the Maracana Stadium.
Fortunately for us, the ball never stops rolling, with attention now turned towards next season and FIFA 22, with less than two months until we get to enjoy what many hope, and what EA Sports claim, is the most realistic football simulation experience to date.
EA Sports is promising to go bold with this new title, with a series of next-gen only (PS5 and Xbox X|S) additions that promise to take the game to new and uncharted territory.
Much of what we can expect was revealed in a recent Pitch Notes, and we have to admit even the deeply cynical here at GINX couldn't help but wonder - what if all this proves to be true?
It's an enticing prospect, and with an optimistic view of what we can expect, we have put together guides detailing all the changes on the way, the first of which is the changes to the way you can attack.
FIFA 22 attacking tactics: Build up play and chance creation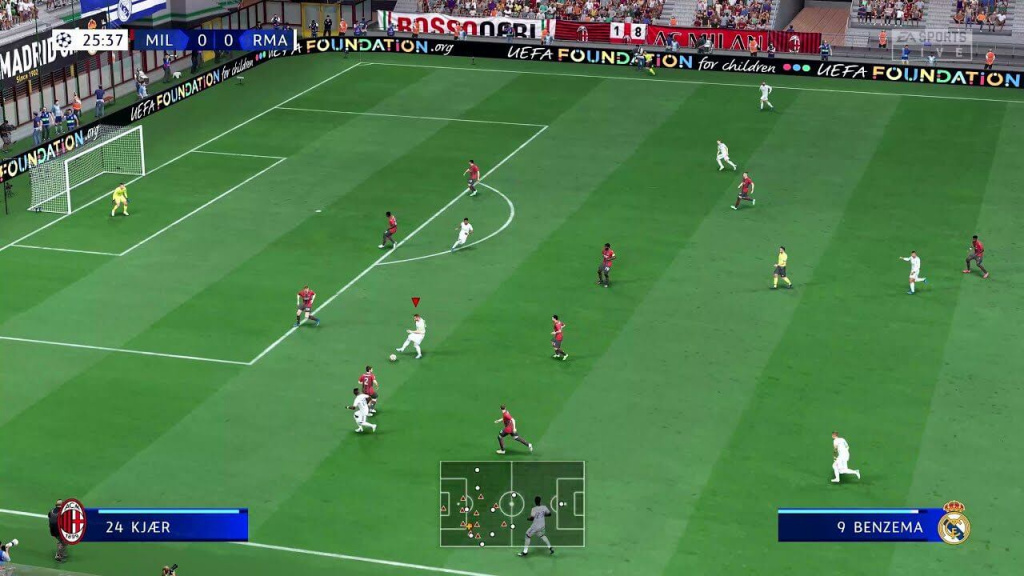 Every decision you make while the ball is stopped will now have a lasting effect on how the game evolves and how each player reacts and plays.
Read more: 
This is not a heinous plan to complicate this beautiful game; it is actually a way to enhance your playing experience to a point where you feel you're staining your cleats with grass.
FIFA 22: Control the first half of the field with Build Up Play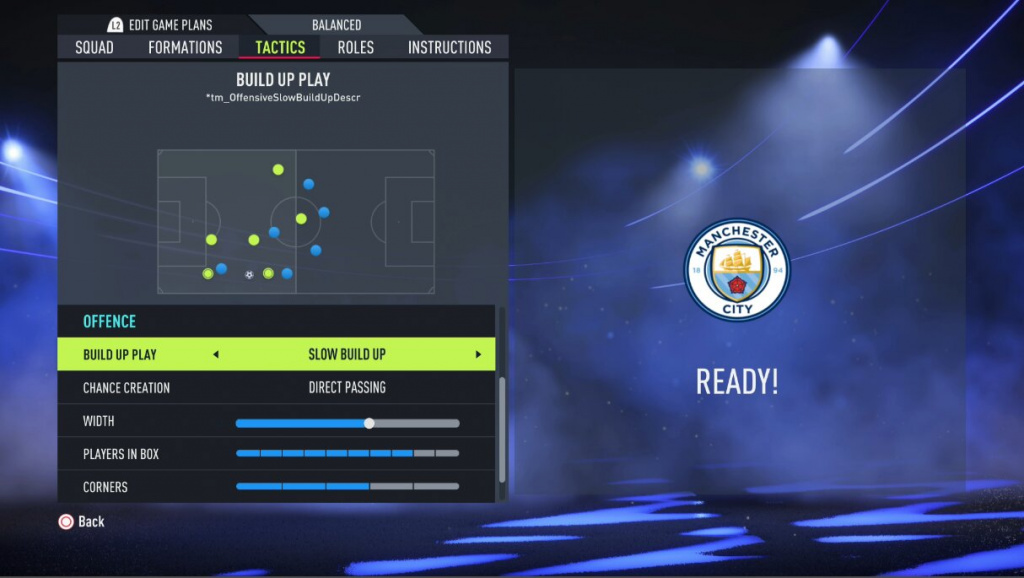 Here is where we start playing football puppeteer before the game even starts, and yes, there are things to do beyond deciding to use three, four or five defenders.
Our first stop is the "Build Up Play" option in the Tactics menu; this option conditions your players' behaviour when you possess the ball before crossing midfield.
Here you can choose between four different tactics:
Balanced: Just like it sounds, this tactic will have your players supporting the dribbling player or making runs to space whenever they think it's the right time. This is the game's standard.
Slow Build Up: This will make your players prioritize being around the ball carrier rather than making runs. It's a slower-paced football tactic.
Long Ball: The players will constantly look for spaces behind rivals which will help you if your offensive affinity works better with through and lob passes.
Fast Build Up: The good old pass and move tactic. The players will quickly try to get move the ball on and move forward. Careful with this because even though it is fast-paced, it tends to leave the counterattack open with just one wrong pass.
FIFA 22: Be creative while searching the net with Chance Creation.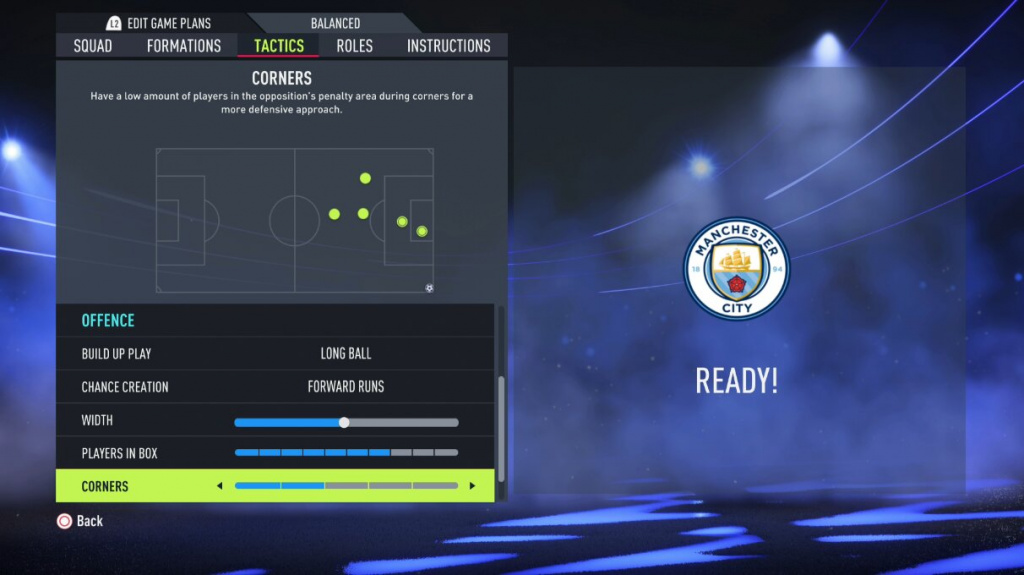 You keep the ball past midfield, and now you find yourself clueless on how to proceed to break down a stubborn defence.
Well, in the Chance Creation menu you can decide exactly how you approach this crucial section of the pitch. Suffocate the opposition with a possession-based style or look to break the lines with audacious passes. You can now set up your team just as you want.
Just like Build Up Play, Chance Creation has four different tactics for you to select what goes better with your playstyle:
Balanced: This works exactly the same as in Build Up Play, where the game standard will determine the best course of action.
Direct Passing: This style will suit players with speed as they will be looking to attack the spaces behind the backline.
Possession: The closest thing to Tiki Taka style, as players will support the ball carrier while very rarely making a run through the lines.
Forward Runs: This tactic tasks your players to break the lines and get behind the defence, but as big the prize as big the risk as one mistake could leave you open to the counter.
Composed Ball Control will provide a very realistic player-ball interaction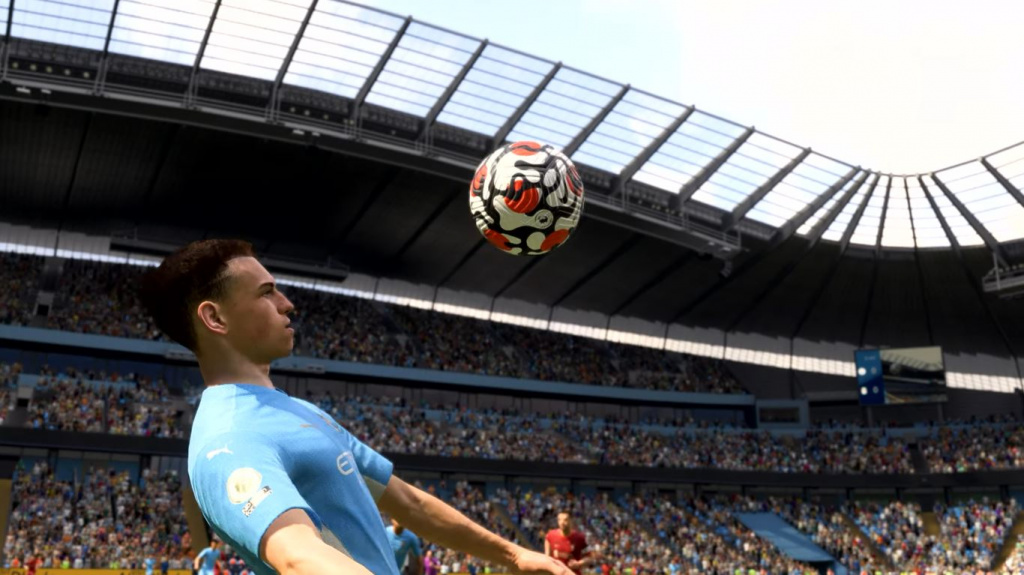 FIFA 22 has brought the buzz since the Hypermotion reveal, but that also bring us smaller details that we will love.
The Composed Ball Control animations are two-touch ball reception that will bring a more natural and fluid precision to both game responsiveness and visuals.
These animations, including the shielding, will be activated as the following conditions are met:
A player receiving the ball is not sprinting
No opponents nearby (except when shielding)
Left stick to remain still
70 Ball Control and 60 Agility for air/ground controls
60 Ball Control and 70 Strenght for shielding controls
Passes will now evolve to offer a more sensible context of play in FIFA 22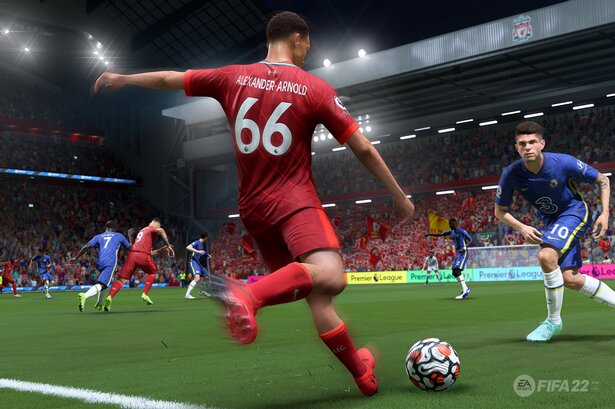 FIFA 22 will change the way ground, lobbed, and lobbed-through passes feel and work as they will take into account the context of the play, rival's positioning, teammate's positioning and other factors.
Additionally, some other passing features will be adjusted like:
Through and Lobbed Through Pass quality will be determined by the Vision Attribute, instead of the Short/Long Passing Attributes.
Ground and Lob Passes will be determined by the Short/Long Passing Attributes.
The Crossing Attribute will increase the speed of Driven Crosses and Driven Ground Crosses.
The player's current speed when requesting a pass will alter the complexity of that pass.
Shooting and dribbling will also receive a few changes in FIFA 22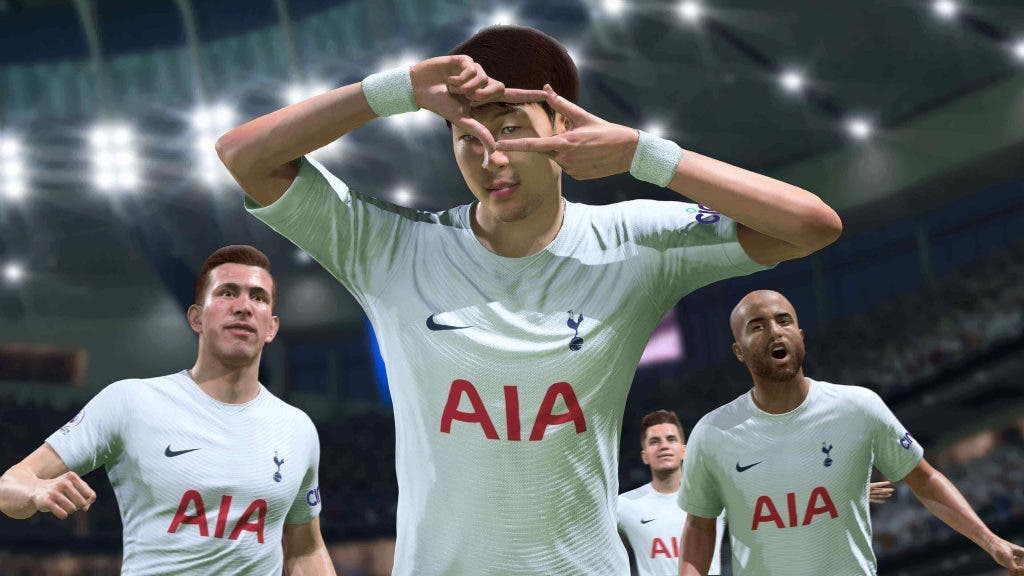 In the case of the shooting mechanics, we will see adjustments in three aspects:
The players will have improved consistency in easy 1v1 situations.
The distance between the defender and ball carrier will have a direct impact on difficult shots.
Shots from wide/tight angles have reduced on target and on goal percentage, making them less consistent to score.
On the dribbling side, we will enjoy a more natural dribbling experience, with several mechanics added that allows players to have better control while dribbling at full speed, ride and evade tackles, and quicker turns while dribbling.
FIFA 22 will have a fresh feel with the newest skill moves
EA also announces that four new skill moves will arrive at FIFA 22 to provide the players with more and better tools to get past defending rivals.
The list of new skill moves goes as follows:
Four Touch Turn: Hold L2/LT + Flick RS Back + Flick RS Back
Skilled Bridge: Hold L2/LT + Double Tap R1/RB 
First Time Spin: Hold L1/LB + R1/RB as the ball comes towards the player first time
Scoop Turn Fake: Hold LS in the opposite direction after doing a forward Scoop Turn
Hopefully, everything we taught you today will help to bring your best version to the pitch, so you'll have zero excuses for performance.
Plan your strategy, select your formation and tactics and more importantly, make sure to execute because we will enjoy the best FIFA experience we have ever lived.
Be on the lookout because we will bring you the latest on FIFA 22 from every release, news, FUT tips, and more.
Featured image courtesy of EA Sports.