Over the last few years, EA Sports have been trying to get more eyes on the esports aspect of their super popular FIFA title.
A large part of that has been the rewarding of packs and other goodies by tuning into events. Last year, the introduction of FGS Swap Tokens were rewarded to those that tuned into tournaments and events through the official Twitch channel. Now, and as part of an expanded esports program for FIFA 22, even more opportunities will be afforded to those that want to pick up some free FUT packs.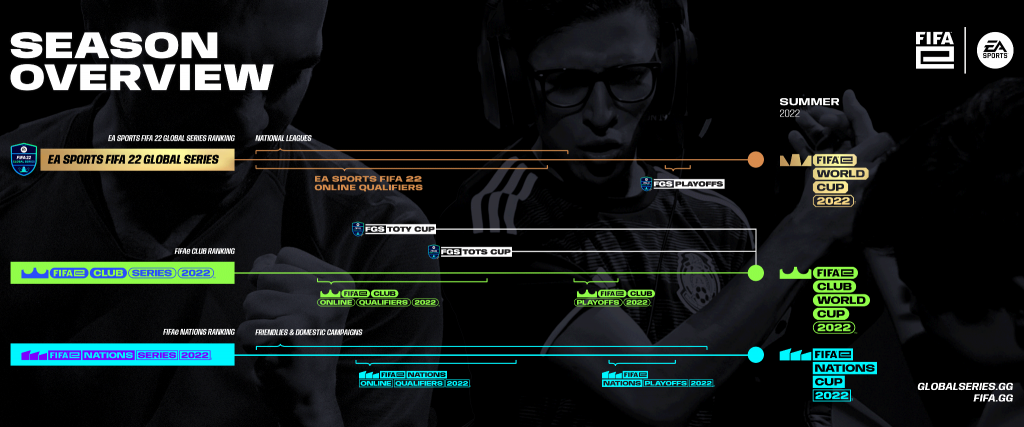 If you have earned FGS Swap Tokens then things aren't much different, apart from the FGS Swaps Tokens and their corresponding SBCs remaining live throughout FUT 22, rather than being released in stages like in last year's title.
In addition to this, each eligible event will offer up to five separate rewards, with one FGS Swap Token being available, with other items (such as FUT kits) also being possible to unlock.
How do FGS Swap Tokens work?
There are a few things you will need to do to be eligible to receive FGS Swap Tokens.
First, you will need to link your EA account to your Twitch account, EA's official link will help you in that process.
Second, you will need to watch an eligible event such as FGS Playoffs or FGS TOTY Cup. Last year, you needed to watch the event for at least an hour, but EA has yet to reveal the requirements for FIFA 22.
FIFA 22 FGS Swap rewards
This year has more opportunities to get free packs. Currently, just 1 Token will get you a Premium Gold Pack, whilst previously it was 2.
For those that save up 5 Tokens, you will be rewarded with an Ultimate Pack, where previously only a Jumbo Rare Players Pack was on offer.
Here are all the rewards:
| | | |
| --- | --- | --- |
| SBC (Repeatable) | Token Requirements | Rewards (Untradeable) |
| A | 1 Token | Premium Gold Pack |
| B | 2 Tokens | Premium Gold Players Pack |
| C | 3 Tokens | Prime Gold Players Pack |
| D | 4 Tokens | Jumbo Rare Players Pack |
| E | 5 Tokens | Ultimate Pack |
More information about FGS rewards and Swap Tokens is expected in the coming weeks and we will continue to update this page as we find out more.
We'll be continuing with more FIFA 22 content and advanced play guides as the season unfold. Make sure to stay tuned to our official page for all the latest breaking news and information.
Featured image courtesy of EA Sports.