We have had a gale of FIFA 22 news in the last week that has our excitement to get our hands on the game to the max.
HyperMotion technology, the usual slew of FIFA Ultimate Team related content, and even the oft-neglected Career and Pro Clubs game mode are said to be getting some love.
Speaking of Ultimate Team, we are going to tell you how to get a competitive advantage before the game official release with the FIFA 22 Web App.
The web app allows you to start building your Ultimate Team before it's even out, and helps you manage it while you are away from our chosen platform. It's a great way to stay ahead of the market, complete Squad Building Challenges, and stay connected to your team.
When does the FIFA 22 Web App / Companion app come out?
The FIFA 22 Web App will be released on 22nd September with the Companion App for Android and iOS coming out the following day.
The game itself is out on 1st October, so these 8 days will give you the chance to get a headstart on your team over those that opt not to use it.
How to use the FIFA 22 Web App
Navigating the app is actually very intuitive as it resembles the menu and interface of the FIFA Ultimate Team mode.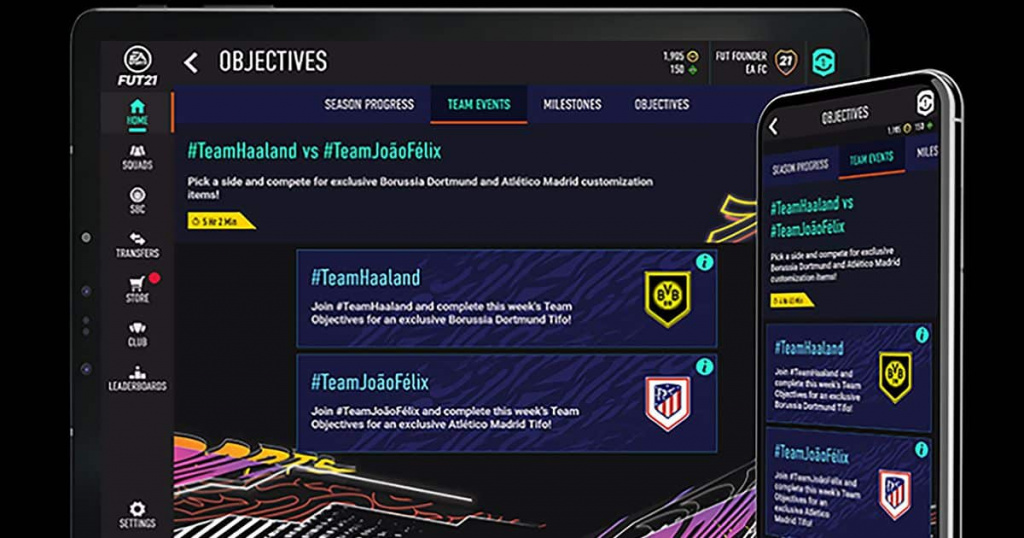 The beauty of using it as soon as it goes live will be to get a headstart building your FUT team as you will get daily rewards with coins and packs to start your collections.
You will also have the transfer market available to start snatching your favourite items before the main game releases in October.
Tips and tricks
The best advice we could give you is actually very simple. Interact and use the web app every day.
This is the only way to really take advantage of the opportunity to really position yourself as the team to beat whenever FIFA 22 hits the PC and consoles of the world.
Do not get ahead trying to beat an "invincible" squad with the best overall players, think ahead, plan and spend your FUT coins wisely and make sure to replenish your item binder to hit the SBC´s later.
As soon as more information on either app hits the fan we will tell you all about it so you can hit the pitch confident of your team.
Be on the lookout because we will bring you the latest on FIFA 22 from every release, news, FUT tips, and more.