EA Sports has no shortage of ways to monetise its FIFA 22 audience, with Ultimate Team boasting plenty of cards for players to chase and invest their hard-earned money on. 
From ICONs to weekly in-form via TOTW and even rarer versions such as POTM cards, now, FIFA 22 enthusiasts can add Winter Wildcards to the mix. 
What exactly are Winter Wildcards and how can you get your hands on them? Let's break down all the key info.
FUT Winter Wildcards - Schedule
The Winter Wildcards are special versions of players that have added attributes. These boosts are based on previous iterations or potential FUT player upgrades they might receive in the future. 
Team 1 players, which include Neymar, Paul Pogba, Kingsley Coman, Fabinho, and more, are now available on Ultimate Team pack items until 23rd December at 6 p.m. UTC when the second batch of Winter Wildcards will replace them.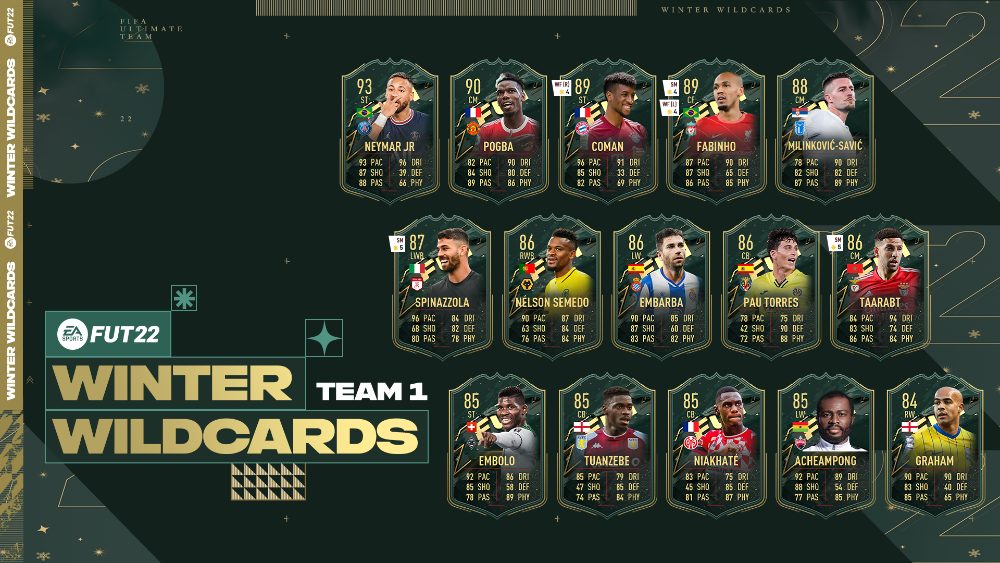 Wildcard Swaps Program
On top of this, EA Sports will award players that complete certain Objectives and Squad Building Challenges with unique Wildcard Tokens. You can also acquire an extra Token via a special pack on the FUT Store.
These Tokens can be exchanged for special rewards via corresponding Squad Building Challenges starting on 26th December at 6 pm UTC until 14th January.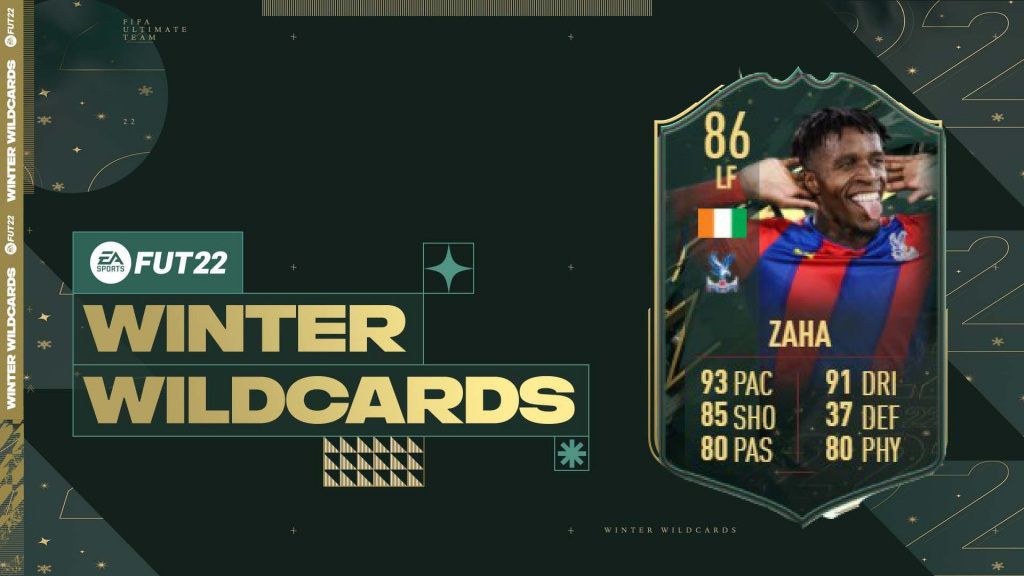 Check the list of rewards down below:
| | |
| --- | --- |
| Number of Wildcard Tokens | Reward |
| 15 | 85+ x10 Player Pack (untradeable) |
| 12 | Winter Wildcard Player - Patson Daka (untradeable) |
| 8 | Winter Wildcard Player - Christian Günter (untradeable) |
| 5 | Ultimate Pack (untradeable) |
| 5 | Icon Home & Away Kits (untradeable) |
| 3 | 81-89 x10 Player Pack (untradeable) |
| 2 | Rare Players Pack (untradeable) |
Be sure to check back with our dedicated FIFA page as the FUT Versus event continues to unfold. More special boosted cards are set to be released in Ultimate Team, and we'll have all the latest guides on how to unlock them.
Featured image courtesy of EA Sports.