Few leagues throw up surprising title challengers quite like France's Ligue 1. Last year saw Lille pip the Paris Saint-Germain superteam to the title, and this year, Rennes are performing at those levels. Still, the provincial club is punching above their weight, currently sitting 3rd in the standings and just a point behind Marseille in 2nd place.
Rennes can put down much of their success to their star striker, Gaëtan Laborde, who was signed in the summer and has started his Rennes career on fire. The star player has earned five goals in 10 games and a series of performances in November that have since earned him the Ligue 1 Player of the Month award.
Of course, that means he gets a special POTM card in FIFA 22, which will be available through a Squad Building Challenge (SBC). The card itself is 87 rated and possesses all the top striker ingredients with pace, a world-class touch, and great shooting.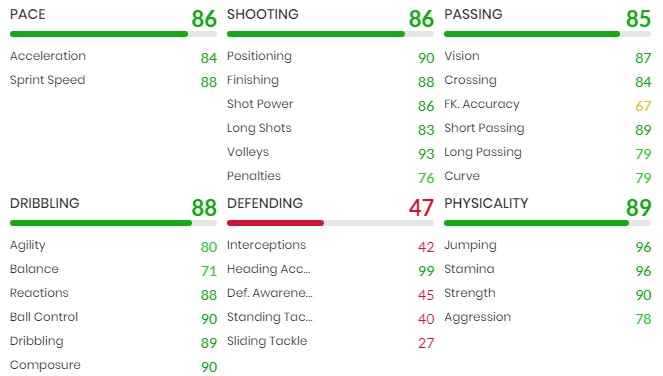 If you want to get him in your Ultimate Team, our SBC guide below will show you how to do so for as cheap as possible.
FIFA 22 Gaëtan Laborde POTM SBC - cheapest solutions
Getting Laborde's 87=rated POTM card isn't difficult, as you must complete only one SBC. If you have none of the required players, purchasing the players on the open market will only cost you approximately 40-50k coins, depending on the platform.
Here are the requirements and three of the cheapest SBC solutions we could find.
Note: All prices are courtesy of FUTBIN and subject to change.
Requirements:
# of players from Ligue 1: Min 1
IF Players: Min 1
Squad Rating: Min 84
Team Chemistry: Min 60
# of players in the Squad: 11
Solutions #1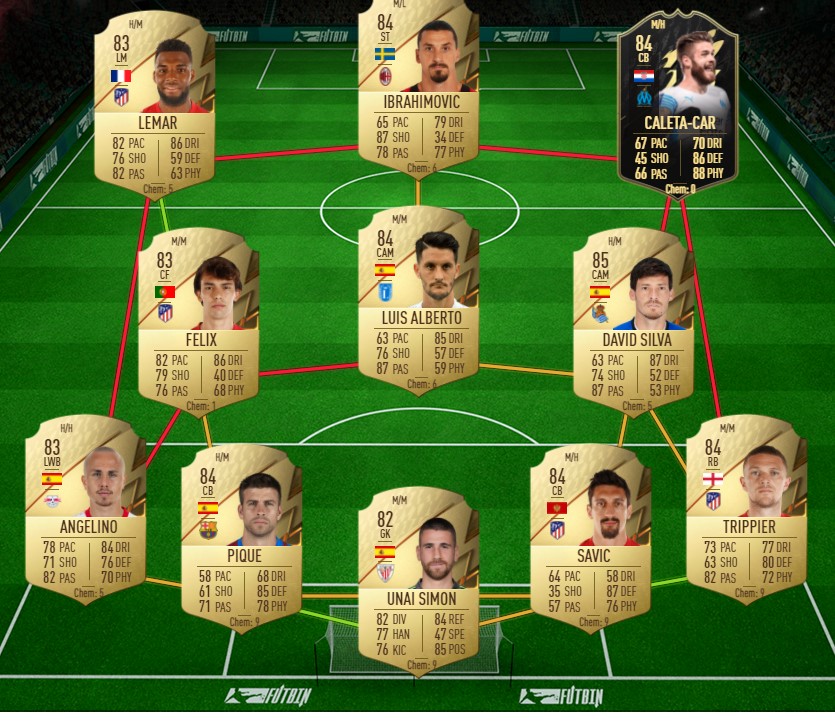 Solutions #2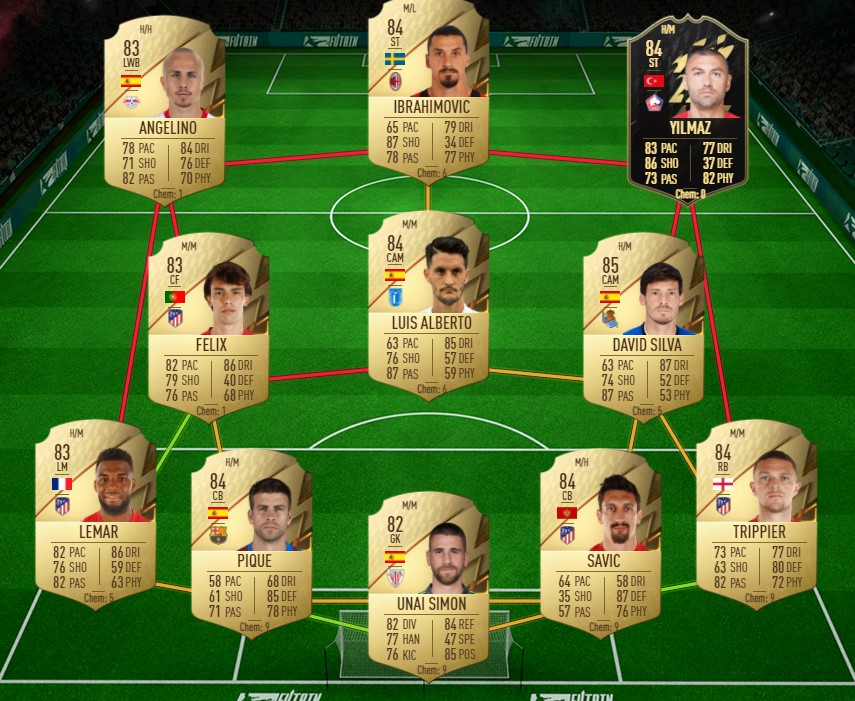 Solutions #3
And that's it!
Be sure to check out our dedicated FIFA 22 section for all the latest news and updates, as well as more FIFA 22 SBC solutions, rewards, stats and more!
Featured image courtesy of EA Sports.