FIFA 22 has many special and unique items for players to chase via Squad Building Challenges, with Showdown cards being no exception. In addition, these cards have a special property, as the players selected will get a +2 OVR to their stats if their team wins; however, in the case of a draw, both will be rewarded with a +1 OVR boost. 
A new Showdown SBC has been revealed with EA Sports choosing the match between Leicester City and PSV in the Europa Conference League, which is scheduled to be played on 7th April. 
Representing the Foxes during the Showdown Squad Building Challenge is Harvey Barnes, the young 24-year-old that's slowly become a perennial presence in manager Brendan Rodgers' lineups.
Following his breakthrough season in 2019, the winger has accumulated almost 150 appearances with Leicester, scoring 29 goals in the process. Here's everything you need to know about the Harvey Barnes Showdown SBC. 
Harvey Barnes Showdown SBC - Cheapest solutions
To obtain the Harvey Barnes Showdown card, players will need to exchange a total of two unique squads. The total cost can range from 75,000 to 81,000 Coins, depending on your console of choice.
Note: All prices are courtesy of FUTBIN and are subject to change.
England SBC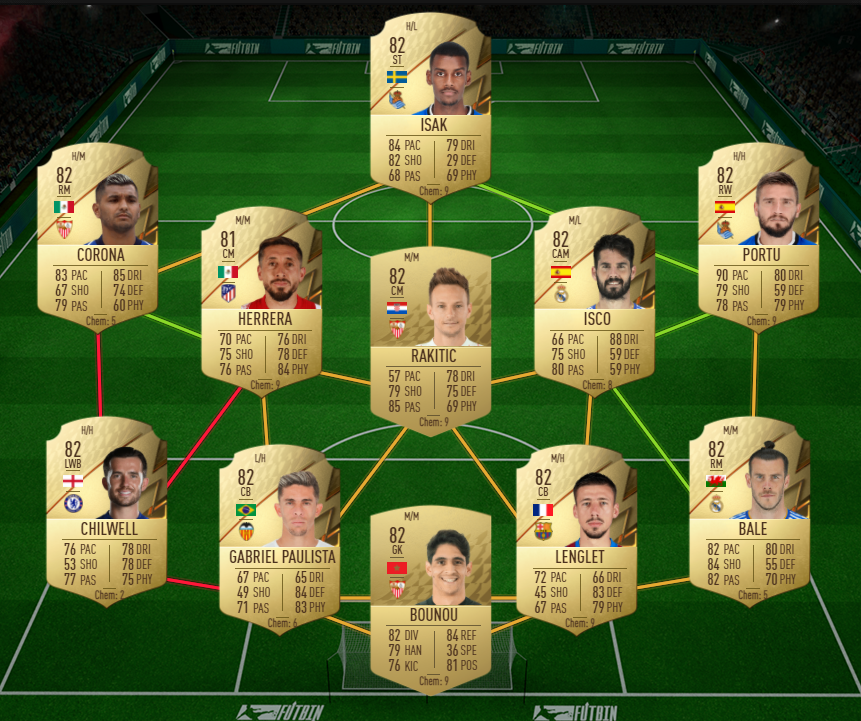 # of players from England: Min 1
Squad Rating: Min 82
Team Chemistry: Min 80
# of players in the Squad: 11
Reward: Two Rare Gold Players pack
Premier League SBC
# of players from Premier League: Min 1
In-Form Players: Min 1
Squad Rating: Min 84
Team Chemistry: Min 75
# of players in the Squad: 11
Reward: Prime Mixed Players pack
Harvey Barnes Showdown SBC - Stats
The Harvey Barnes Showdown card has some incredible attributes as it stands, with the potential to grow even further if Leicester ends up winning (+2), or even if they draw (+1).
Highlights include 93 Acceleration, 94 Sprint Speed, 93 Positioning, 90 Long Shots, 91 Shot Power, 91 Dribbling, and 90 Ball Control.
Take a look at his full stats down below.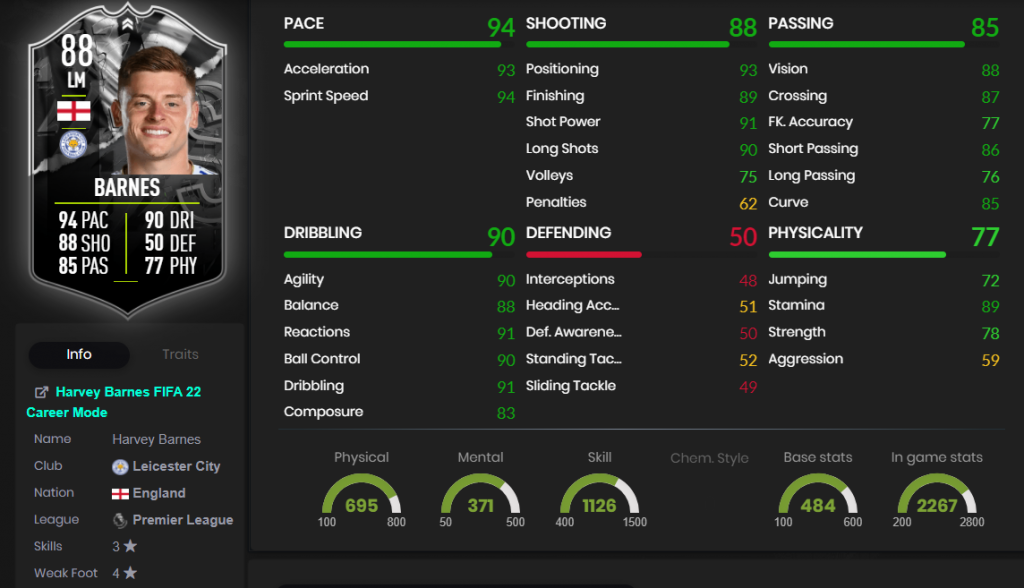 For more coverage on all things FIFA 22, be sure to check out our dedicated section. You'll find SBC solutions, news, and much more to take your FIFA experience to the next level.
Featured image courtesy of FUTBIN / EA Sports.