The final 2021 Player of the Month for the Premier League has been selected, being none other than Manchester City's Raheem Sterling.
The 27-year-old had been far from his best prior to December, with lukewarm numbers to back his contribution to the Citizens' Premier League trophy chase.
Once December rolled around, the left-winger that's also deployed as a false-nine rediscovered his form from seasons past, scoring five goals, upping his total to seven in the League.
Still falling short from the 10 he scored last year and an impressive 20 goals the season before that, his best performance yet, Sterling seems poised to do as much as he can to reach those numbers.
With all this being said, let's take a look at everything you need to know about the Raheem Sterling December POTM SBC.
Raheem Sterling POTM SBC - cheapest solutions
For players to get the Raheem Sterling POTM card, they'll need to exchange a total of three unique squads. The total cost can go from 362k to 377k Coins, depending on your console of choice.
Note: All prices are courtesy of FUTBIN and are subject to change.
Top Form SBC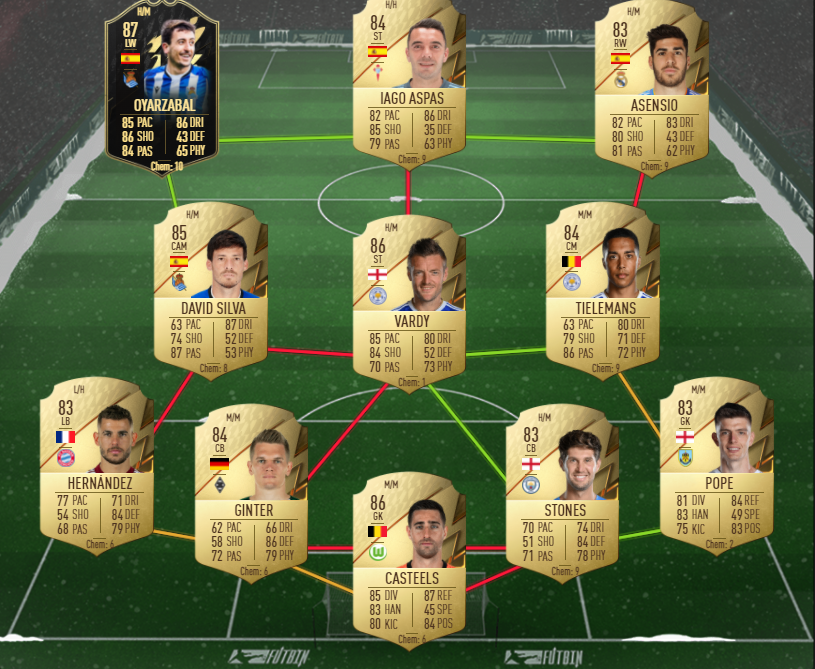 IF Players: Min 1
Squad Rating: Min 85
Team Chemistry: Min 75
# of players in the Squad: 11
Reward: Small Rare Gold Players pack
National Duty SBC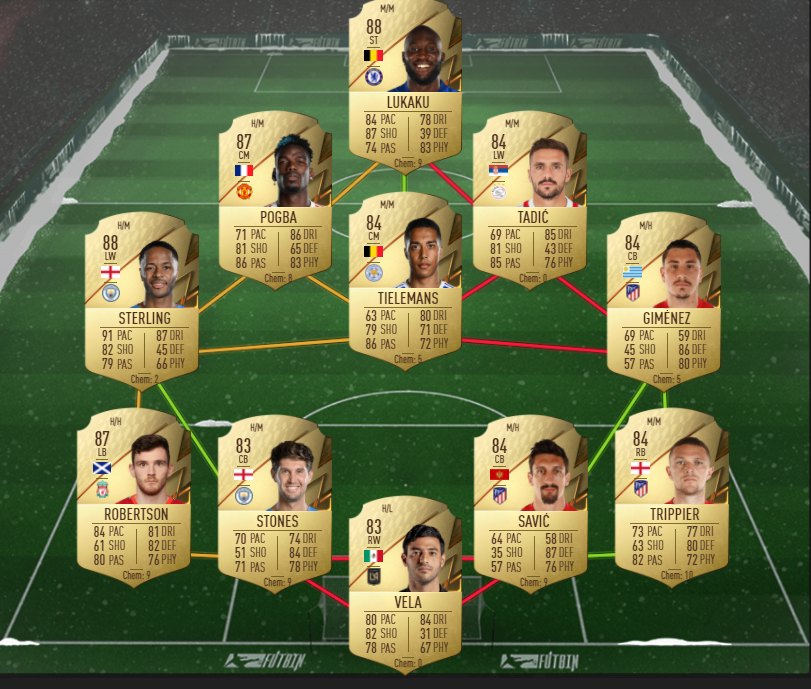 # of players from England: Min 1
Squad Rating: Min 86
Team Chemistry: Min 65
# of players in the Squad: 11
Reward: Rare Electrum Players pack
Premier League SBC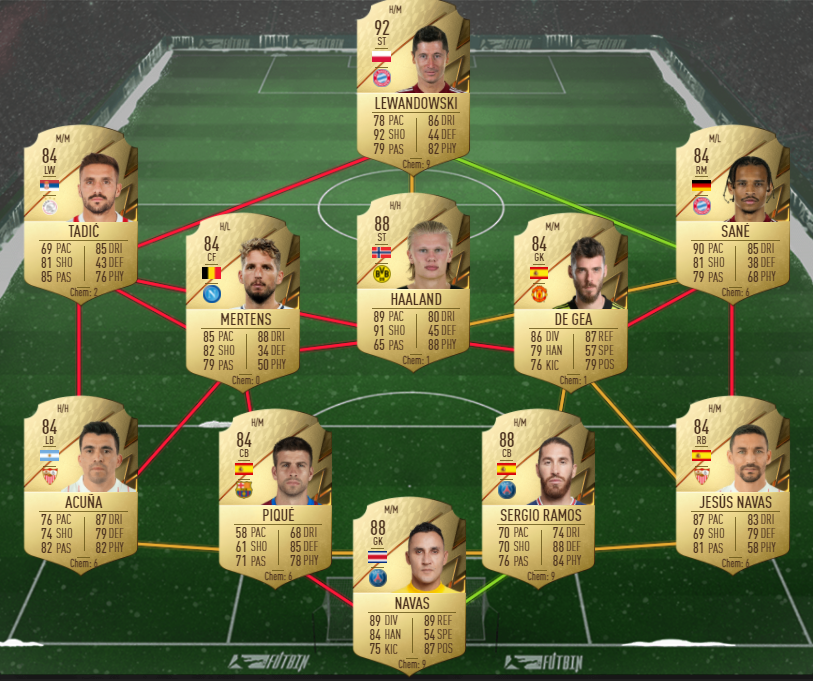 # of players from Premier League: Min 1
Squad Rating: Min 87
Team Chemistry: Min 55
# of players in the Squad: 11
Reward: Mega Pack
Raheem Sterling POTM SBC - Stats
The Raheem Sterling POTM card is an outstanding card in FIFA 22, boasting a +3 OVR over his 88 base card, and being even better than his previous version, the 90 OVR Winter Wildcard Sterling. 
Take a look at his stats down below.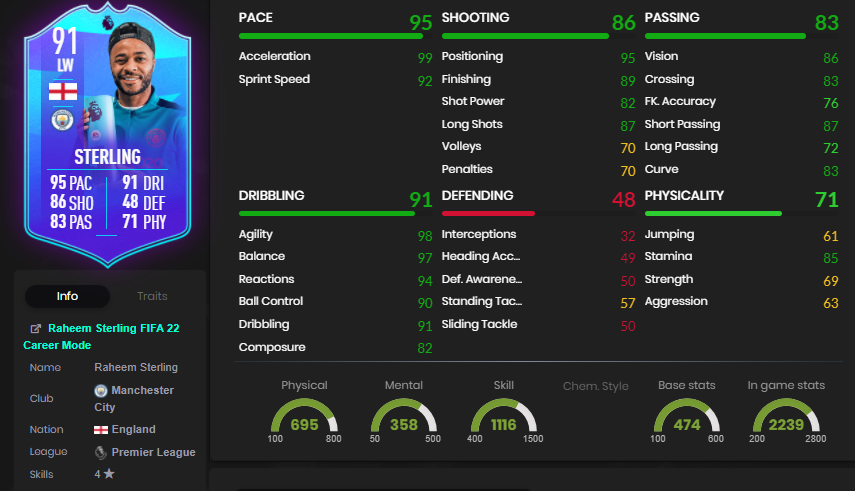 As you can see, while the Squad Building Challenge doesn't require a lot of teams to be built and is rather expensive for just three, the final reward is truly worth it, as he hits all the marks you need for a left winger. 
Featured image courtesy of EA Sports.