There are plenty of ways to get your hands on amazing FUT cards in FIFA 22, with the trusty Player Moments being very valuable to players.
These unique items commemorate special achievements in a player's career from his past and boast massive improvements over their base stats. From a wondergoal to an amazing streak of performances during a key part of the season, every player aspires to get one.
This time around AC Milan's Simon Kjaer has been granted a Player Moments card to commemorate his individual 2021 achievements.
At an international level, the veteran 32-year-old helped Denmark reach the semifinal of the Euros and subsequently earn a spot for the 2022 World Cup set to be held in Qatar later this year. 
In Italy, he's played a pivotal role in Milan's resurgence, which saw the Rossoneri finish second in the Serie A. Kjaer's accomplishments even led him to 18th place in the Ballon d'Or voting. 
If you're keen on adding this Player Moments card of Simon Kjaer, then stick around to find out everything you need to know about it.
Simon Kjaer Player Moments SBC - cheapest solutions
For players to get the Simon Kjaer Player Moments card, they'll need to exchange two unique squads. The total cost can go from 2126k to 22k Coins, depending on your console of choice.
Note: All prices are courtesy of FUTBIN and are subject to change.
Serie A TIM SBC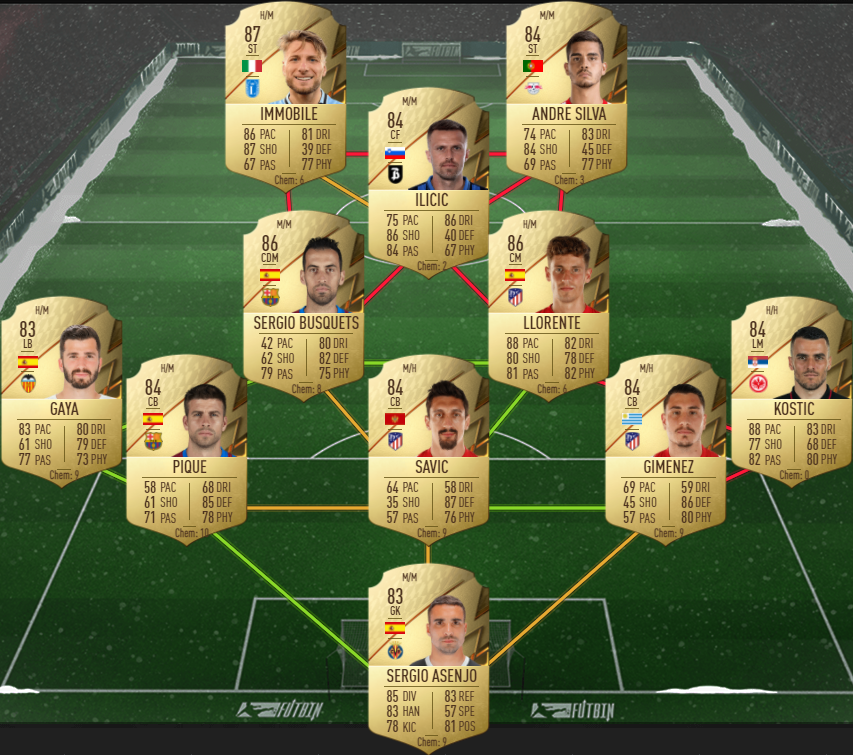 # of players from Serie A TIM: Min 1
Squad Rating: Min 85
Team Chemistry: Min 70
# of players in the Squad: 11
Reward: Premium Electrum Players pack
86-Rated Squad SBC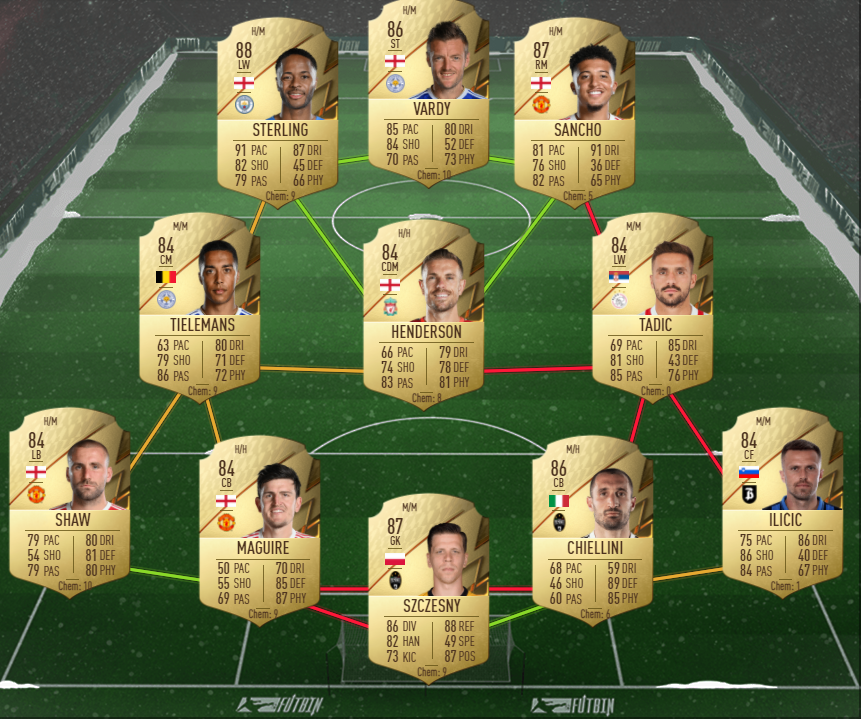 Squad Rating: Min 86
Team Chemistry: Min 65
# of players in the Squad: 11
Reward: Rare Gold pack
Simon Kjaer Player Moments SBC - Stats
The Simon Kjaer Player Moments is an absolute beast. It boasts great Pace stats, possesses incredible physicality, and for those looking to get a CB that can play from behind, he even has 82 Short Passing and 84 Ball Control.
It also bests his base Gold card by +7 and his recent in-form by +5 OVR, so this is definitely a must get card.
Take a look at his stats down below.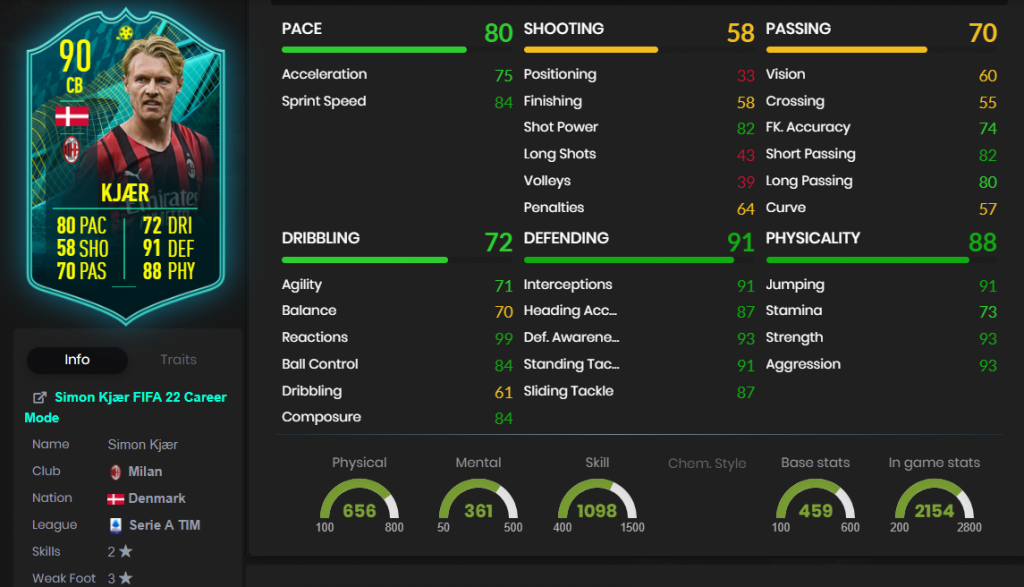 Featured image courtesy of EA Sports.