The group stages of the FIFA eClub World Cup has got many excited with some of the groups absolutely stacked with talent - we have two World Cup winners, the highest-ranked PlayStation and Xbox players in the world, and teams that have won major honours at home and abroad.
The twenty-four teams arriving in Milan will be split into four groups of six - with four teams from each group making it to the knockouts.
You can find a full preview of all the action including schedules, formats and prize breakdowns in our FIFA eClub World Cup 2020 preview.
Group A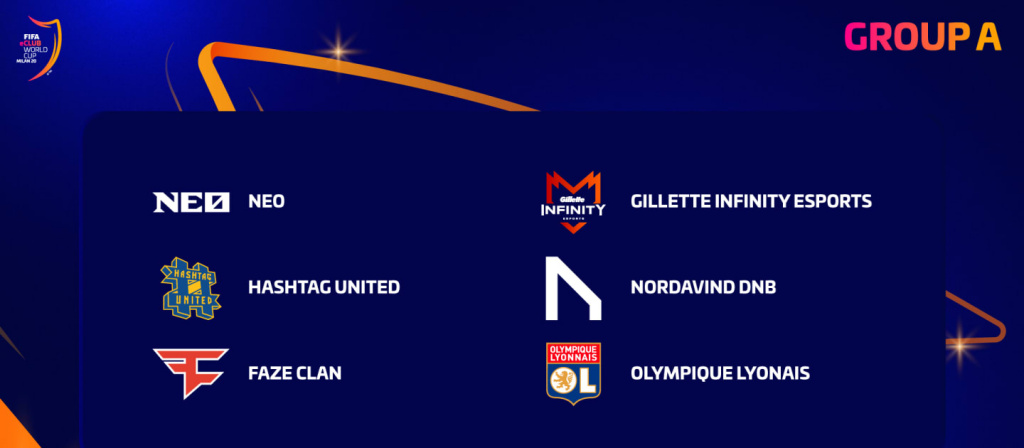 Group A is one of the two groups given the dreaded group of death tag, and it is no surprise why.
NEO look the strongest with FeWC winner Spencer "Gorilla" Ealing and Tom "Stokes" Stokes in their ranks - the two Englishmen will be keen make a statement with their new org.
Hashtag United's pairing of Harry Hesketh and Tom Leese always impress in team formats, and with Nordavind DNB and Olympique Lyonnais boasting players with major tournament experience means there are no easy games in this group.
FaZe Clan and Gillette Infinity Esports will have a lot do to get out this group, and if they do it'll probably be at Lyon's expense.
Group B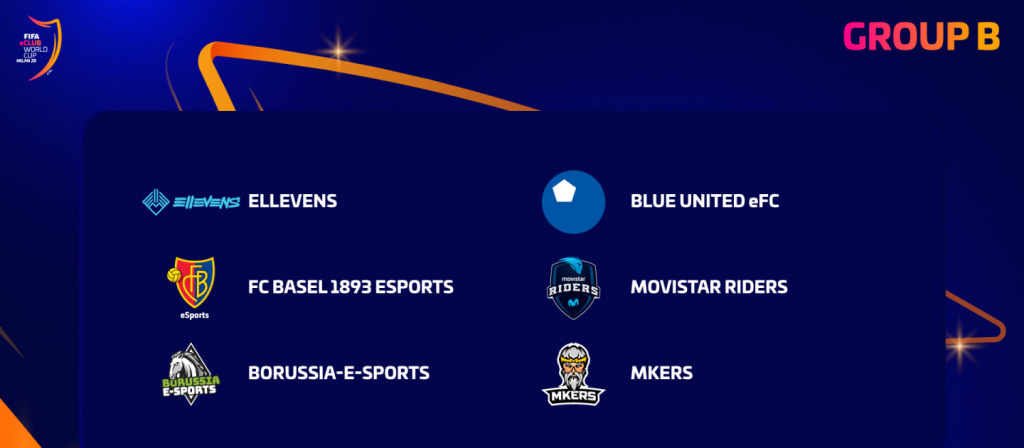 Having won last year's FIFA eClub World Cup, Nicolas "Nicolas99fc" Villalba will hope to secure the title with his club FC Basel 1893, he has lost his partner Tekkz, and in his place is Germany's Florian "DerCodyFinisher" Muller. Hardly a direct replacement but no slouch either, and FC Basel should feel confident of topping the group.
Borussia-E-Sports should have few problems reaching the knockouts, they currently sit atop the Virtual Bundesliga and their high-performing duo of Richard "Der_Gaucho10" Hormes and Yannick "Jeffryy95" Reinners are in the top 20 players in the world on their respective consoles. We could be looking at potential winners here.
The other side to watch out for are Elleven's boasting a player who has twice qualified for the FIFA eWorld Cup - Pedro "Presende7" Resende Soares. He'll be joined by Ethan "Ethxnh" Higgins, who reached the knockout stages of last month's FUT Champions Cup 3.
The fourth spot will be a three-way fight between Mkers, Blue United eFC, and Movistar Riders with the latter likely to take it with the help from experienced Andoni "AndoniiPM" Martin.
Group C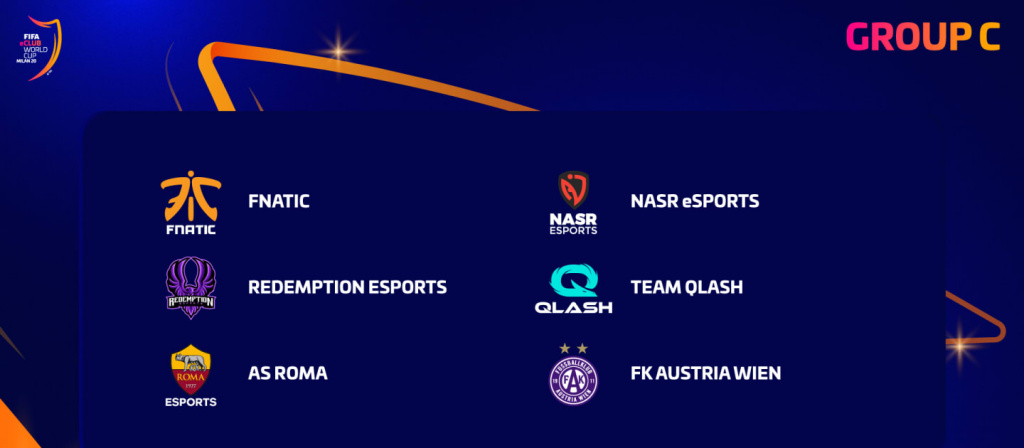 The other group that could stake a claim as the group of death is Group C. It's the 'qlash' (heh) of the console No.1's with Fnatic Donovan "Tekkz" Hunt (Xbox) going up against Team Qlash's Diego "Crazy" Campagnani (PlayStation). Their group stage matches will be a must-watch, and while the Fnatic squad is stronger, both teams will be expected to make it through to the knockouts.
With all eye's on No.1 ranked players - AS Roma will want to let everyone know they are in the tournament.
They have a strong pairing in Damian "Damie" Augustyniak and Miguel "SpiderKong" Bilhar and should have no problems making the knockouts but will fancy their chances at beating Fnatic and Team Qlash for a place at the top of the group.
There isn't much to separate Nasr eSPORTS, Redemption Esports and FK Austria Wien and it will ultimately come down to the matchups between the three sides.
Nasr eSPORTs finished top of the Middle East and Africa qualifiers and in Ramy Saad and Haroun "Kovu995" Yassin boast the highest ranked players of the three, but it is too close to call.
Group D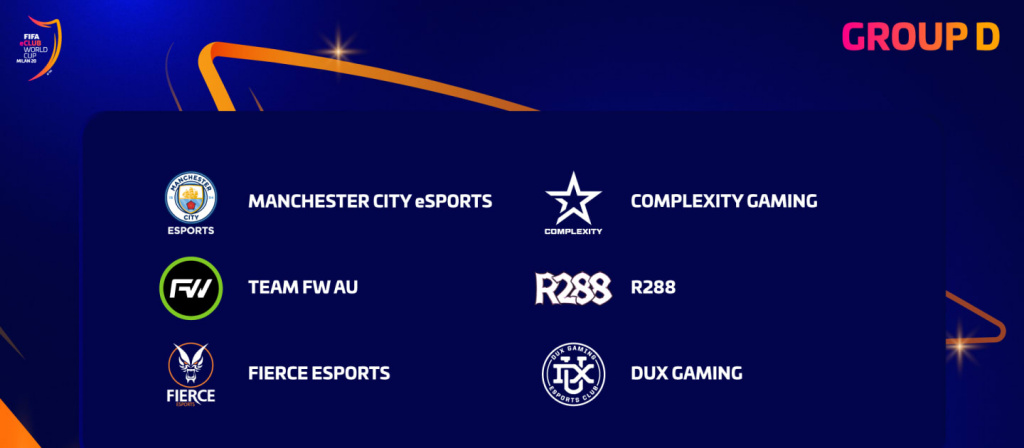 Two teams immediately stand out in this group - Manchester City eSPORTS and compLexity Gaming.
Man City their pairing of Shaun "Shellz" Springetteb and Ryan "Ryan" Pessoa represented the Premier League outfit last year, getting to the quarter-finals. They have the experience and they definitely have the skill, anything other than a semi-final appearance would be seen as a failure.
Complexity Gaming finished 2nd in the North American qualifiers, behind Hashtag United. They boast Joksan "Joksan" Redonda, who has appeared at two out of three FUT Cups this season and won FIFA 19's Continental Cup. His partner Max "MaXE" Popov is no slouch either, have made his first FUT Champions Cup appearance last month in Atlanta.
Team FUTWIZ Australia also have to be respected - in Mark "FUTWIZ Marko" Brian Brijeski and Jamie "FUTWIZ Jamie" O'Doherty, they have players who have a wealth of tournament experience. Anything less than a quarter-final appearance will be a disappointment for these two.
FIFA eClub World Cup 2020 - How-To Watch
The FIFA eClub World Cup runs from the 7-9 February and you can watch all the action live from the official EA Sports channels