Like many kids growing up, Reece dreamed of making it as a professional footballer. Unlike the majority, this aspiration became a real possibility when he joined Southampton's academy and trained with now-England players James Ward-Prowse and Alex Oxlade-Chamberlain.
His trajectory was tragically cut short however when Southampton released him from the academy aged 13. Afterwards, injuries forced him out of the game for two years, and while many might've switched passions elsewhere, 23-year-old Reece is now in the unique position of earning a living on the pitch in the real and virtual worlds.  
Signing with Basingstoke Town FC earlier this year, Reece juggles his football career with playing FIFA competitively for Southampton. After making it to the ePremier League quarterfinals in the last season, losing out to eventual winner Donovan "Tekkz" Hunt, Reece is hoping the next season will establish him as one of the best.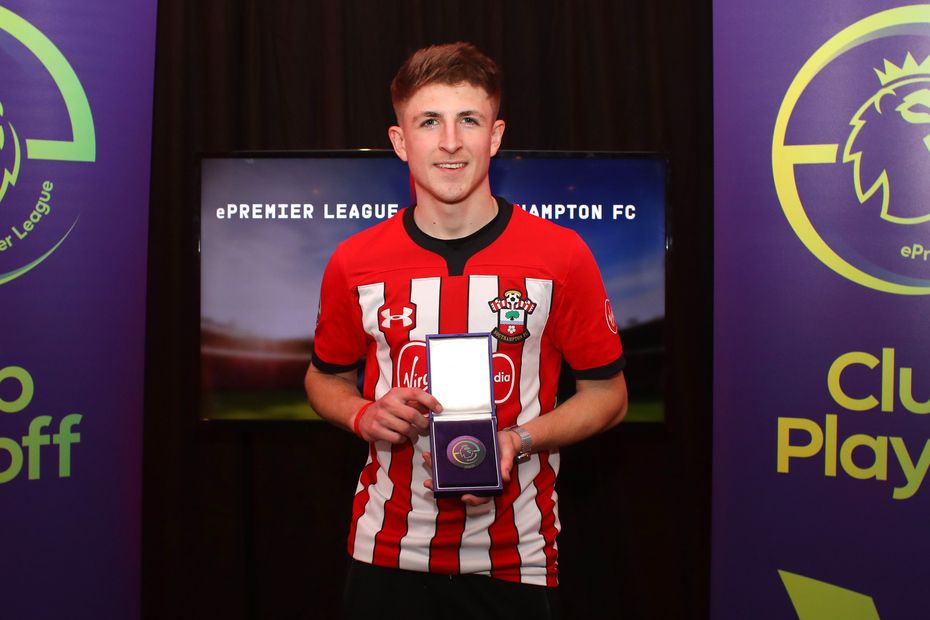 FIFA pro Reece Rusher has been playing competitively for around five years (Picture: ePremier League) 
So rewinding back to when you were released from Southampton, what impact did that have on you at the time? 
It was a day before my 14th birthday and I'd been there from the age of six. It was horrible. You go from your day to day teammates who you see three or four times a week for a long period of time, it's not just an hour of training, it's travelling together, travelling home. It's having certain days when you're away doing tournaments. It's your football family.  
I was lucky enough to have my youth at Saints, so it was a nice experience. But obviously it all changed and then I got released. It's quite sad but I still want to get back up and play as high as I can. Obviously signing as a pro and playing in the Premier League isn't going to happen now, or you never know 100 per cent but it's highly unrealistic. So I'm trying to do it virtually now.  
Did you fall into the FIFA competitive scene? How did that transition happen? 
I've always been a gamer but then FIFA came around and I was playing competitively. That's what I do in my spare time and it became a full-time thing after I just kept getting better and better. It's finding a good balance. FUTWIZ is a massive organisation and with FIFA I'm lucky enough to have a chance with them.
My manager at FUTWIZ he's phenomenal; he understands everything and we've got a very good balance. I put FIFA first in some scenarios but when it's a tough game in football for Basingstoke and the manager needs me, I can't do it. 
Football comes first in terms of keeping my fitness up and training. My spare time is where I dedicate it to FIFA. I've also had a girlfriend for five years who respects it as well, so it is tough but I've got a good relationship. I can balance everything really well. I'm not just stuck to my screen but when I've got that chance to play, I play and practise well. I don't waste time.  
Have you ever considered dropping one for the other in the past? Or has the balance always been relatively manageable?  
I'm never going to stop my football. I won't stop playing football until I die. Football is my life, I've been doing it since I was a kid. As soon as I could walk I was kicking a ball. That won't change.  
In terms of my life, I've got a good social life. If I had to choose being the best football player in the world or the best FIFA player in the world, it would 100% be best footballer. But even if I'm playing full time professionally at football or FIFA, where the wage was similar, it would be football because that's the way I am. 
Do you think aspirations are changing among young people where they want to be FIFA pros over actual football players? Will that day come?  
I do think it's changing. There are so many youngsters nowadays who just sit on YouTube and they want to be gamers. They don't want to be footballers anymore. That's why, no disrespect to anyone, that's why nowadays all the youngsters coming through, the majority are foreign players who are playing football on the streets all the time. Because most United Kingdom players, young kids, are just sat in front of screens. 
Turning to the ePremier League, how are you feeling about your chances of going beyond the quarter finals?  
If I get there, I want to win the whole lot. I'm a winner. If I get there, I feel like I'll be confident to progress from how I'd done last year. Unfortunately last year I got a killer matchmaking which was in fact Tekkz who is the best player on the game. But I was a bit inexperienced then. I wasn't nervous, but I took the lead against him and I should have won.  
He even said to me after, if I'd have carried on the way I was playing I'd have easily won, but I was nervous, I wasn't easily confident. I just didn't have that competition experience.
Now, I've been competing over the course of a year, and playing pros left, right and centre, 24/7. I feel like I've improved so if I got into that scenario again I'd feel like I'd come out the winner. At this moment in time though I don't want to say anything too soon to jinx my thoughts of getting there, because my main aim is to try and get there first. 
Do you feel like Tekkz is still the main competition for you?  
The kid's a freak. 
All the competitive FIFA players, we are quite close mates. Everyone knows each other and there's a lot of respect that flows about. Nobody wants anybody to play bad or whatever.
Everyone knows Tekkz is good on the outside looking in, but in friendlies or random games online, I do beat Tekkz every now and then. When it comes down to a tournament scenario when there's money on the line, he doesn't make mistakes then when others do. That's the difference.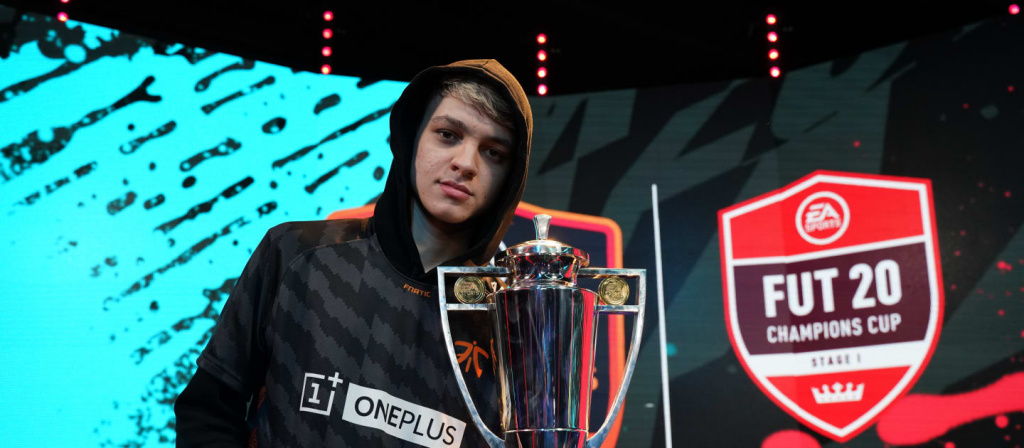 Tekkz is widely considered one of the best players (Picture: FIFA) 
How do you feel FIFA 20 stacks up against FIFA 19? 
I do like this game when the gameplay is good. When the gameplay is bad, it's the worst game that's ever come out and I mean that. It's so slow and boring and dull. When everything is pinging and it's doing what you want it to do, it's a good game. It's whenever the servers are bad...
It's okay, I get along with it. I think that's a positive with me, I've got a good mentality to just get on with it and not let it affect me. Because FIFA is a mental game, it is 100% a mental game. That's where I have the benefit over others I think. 
What are your hopes for 2020 in the real-life football career?  
I want to be playing and I want to go up the league still. I'm always looking to progress and challenge myself. I believe I'm good enough to play professionally. Obviously my fitness levels will need help with that. You just need someone to take a chance on you and then you'll be fine.
In terms of that, I just want to keep playing my game and doing well, and hopefully something comes calling.
You can check out Reece Rusher's YouTube channel or follow him on Twitter here. 
Online qualification for the ePremier League is now open. You can register here to represent your club in the Premier League's official FIFA 20 tournament and have a chance at winning £20,000.