The first of six FUT Champions Cup tournaments this season is due to kick off this weekend in Bucharest, Romania.
This event is part of the new EA SPORTS FIFA 20 Global Series with money and points available and a place in the FIFA eWorld Cup for the most successful players.
The nine-month long competition will allow millions to compete for over $3 million, as the expanded Global Series sees more than twenty of the world's biggest football leagues running local events for residents to sign up and compete in.
This 'road' to the FIFA eWorld Cup will require competitiors earn EA SPORTS FIFA 20 Global Series Ranking Points at marquee live events through online qualification in a climb to reach one of 128 seats, split 64-64 between Playstation 4 and Xbox One, at the EA SPORTS FIFA 20 Global Series Playoffs.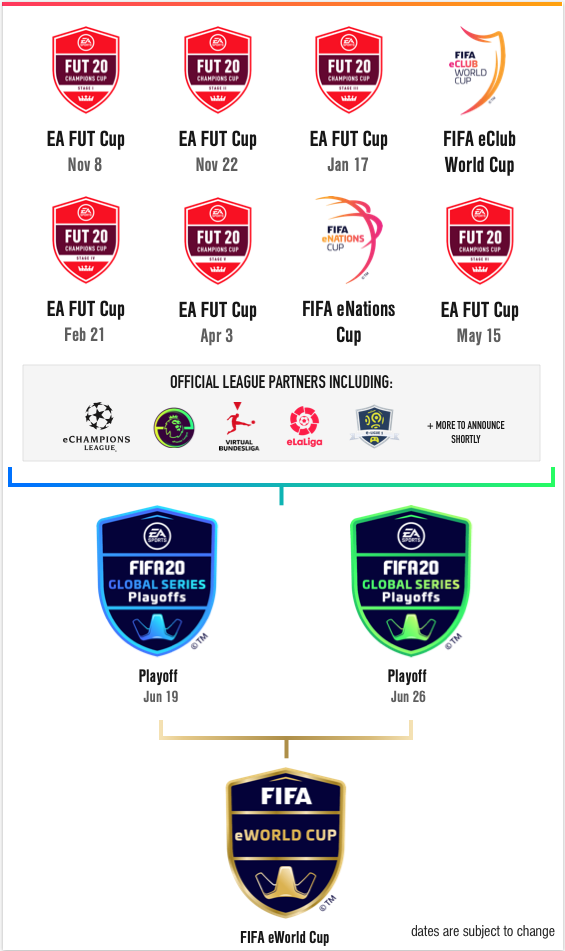 Reigning FIFA eWorld Cup 2019 World Champion and Esports Awards 2019 nominee MoAuba will be looking to repeat his recent success, but there will be some serious competition for the title. Tekkz will be seeking redemption for a poor FIFA eWorld Cup 2019 showing as well as a fifth FUT Champions Cup trophy while FIFA eWorld Cup 2018 winner MSdossary of Roc Nation Sports is far from old news.
Tune-in to Twitch or YouTube to see which star takes the EA SPORTS FIFA 20 Global Series Rankings lead by winning the FUT Champions Cup Stage 1 Grand Final as well as securing a majority share of the $200,000 purse up for grabs.
Player and pack rewards as well as special edition FGS kits, FIFA eWorld Cup Stadium and official FGS ball are available as viewership rewards and for those with Twitch Prime watching on the namesake platform.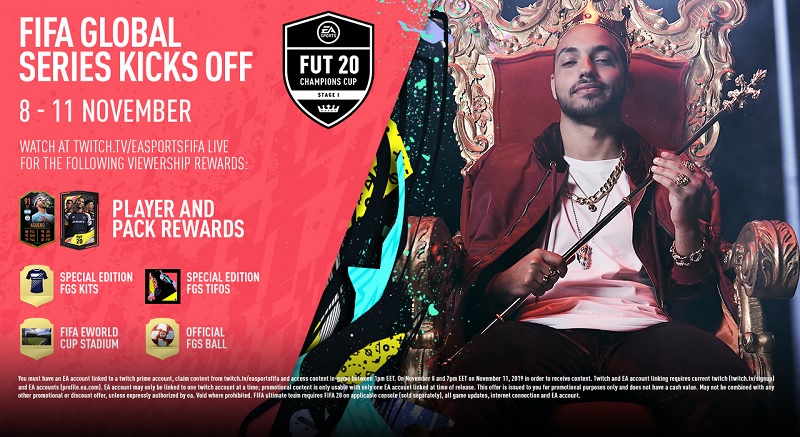 For any additional updates, make sure to follow @EAFIFAesports to stay up-to-date about the tournament as it happens.