The FIFA competitive season is heating up - this will be the 4th FUT Champions Cup of the season,  and with just two remaining after this weekend's action in Paris, the opportunities to win Global Series Points and compete in end-of-season FIFA eWorld Cup are dwindling. 

That's why FUT Champions Cup IV is going to be so exciting, the pressure is mounting and with that mistakes will be made, tempers will flare and with the calibre of players in attendance, it is set to be one of the most exciting FIFA 20 tournaments of the year.

It will feature some of the biggest names in FIFA esports including the record setting Donovan "Tekkz" Hunt, FIFA eWorld Cup winner Mosaad Aldossary and last month's FUT Champions Cup Stage III winner Olle "Ollelito" Arbin.
 
FUT 20 Champions Cup IV will take place between the 21- 23rd of February at the Studio Rouchon in Paris, France in partnership with ELEAGUE

The event will feature a prize pool of $200,000 with the winner taking home $50,000 and 2,000 Global Series Points - points which are vital for securing qualification for the Global Series Playoffs.
FUT 20 Champions Cup IV Paris: Format + Prize Pool
Qualification for FUT Champions Cup is earned either online or through the Global Series Masters. Players can win cash prizes and also Global Series Points – these points qualify players for the Global Series Playoffs and the FIFA eWorld Cup.

Each FUT Champions Cup has 32 Xbox and 32 PlayStation players, players are split into two console-specific groups.

Groups are played in the Swiss format – the top 16 players from each group advance into the knockout stages. All knockout stage matches are played across two legs with the winner advancing to the next round.
The winner of the console final will be deemed the PlayStation or Xbox winner.
The Grand Final, to decide the overall winner, is played cross-platform with one leg played on the PlayStation and one on Xbox.
The winner of this takes home the FUT Champions Cup trophy, $50,000 and 2000 Global Series Points.
| | | |
| --- | --- | --- |
| Placement | Prize Money | Global Series Points |
| 1st | $50,000 | 2000 |
| 2nd | $30,000 | 2000 |
| 3rd - 4th | $15,000 | 800 |
| 5th - 8th | $7,500 | 500 |
| 9th - 16th | $3,500 | 300 |
| 17th - 32nd | $1,000 | 150 |
| 33rd - 64th | $500 | 100 |

 
Ones To Watch / Global Series Masters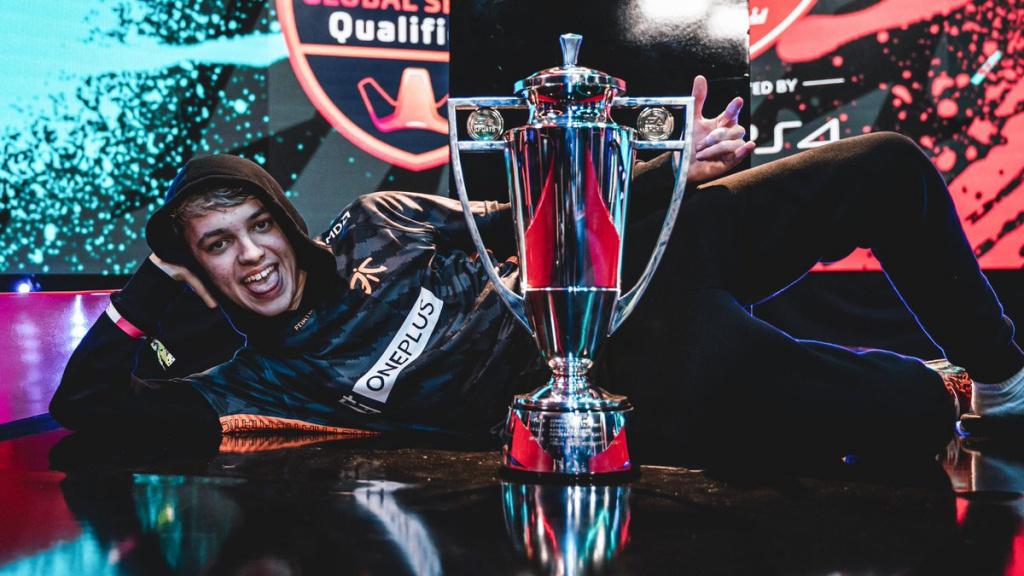 Credit: Fnatic

This weekend's FUT Champions Cup has all the ingredients to be a classic. Spencer "Gorilla" Ealing is making his 3rd appearance of the season - he has yet to truly impress, but he's a big-game player and you suspect he has a strong showing in him. 

Tekkz had to go through the qualification process, he hasn't quite hit the heights of last season, even if he did win the 1st FUT Champions Cup. The Englishman will want to remind everyone he still is the No.1 when it comes to FIFA.

Ollelito impressed when his stout defence in last month's FUT Cup, but there is a question mark over that result as many players think the game is currently broken with the "Overload ball side" tactic making defences near impossible to break down. A strong performance here would go a long way to cementing his status as a player to be respected.

Tom Leese has been in stellar form all season - his partnership with Tekkz took them to the semi-final of the eClub World Cup and he was undoubtedly the better player of the two at that weekend. He will be desperate to win a FUT Champions Cup and could look at this weekend as the opportunity to become the first PlayStation player to do so.

For a complete list of participants check out the FIFA Gamepedia page.

Global Series Masters – Xbox
Olle "Ollelito" Arbin (Ninjas in Pyjamas) – FUT Champions Cup Stage III winner.
Mosaad "Msdossary" Dossary (Tundra Esports)
Niklas "Nraseck" Raseck (Free Agent) 
Diogo "Diogo" Mendes (Sporting CP)

Global Series Masters – PS4
Umut "Umut" Gültekin (Hamburger SV) - Console winner
Tom "Tom" Leese (Fnatic) 
Oliver "OliBoli" Uttgren (Örgryte IS) 
Henrique "Zezinho" Lempke (SL Benfica)

FUT 20 Champions Cup IV Paris – How To Watch / Schedule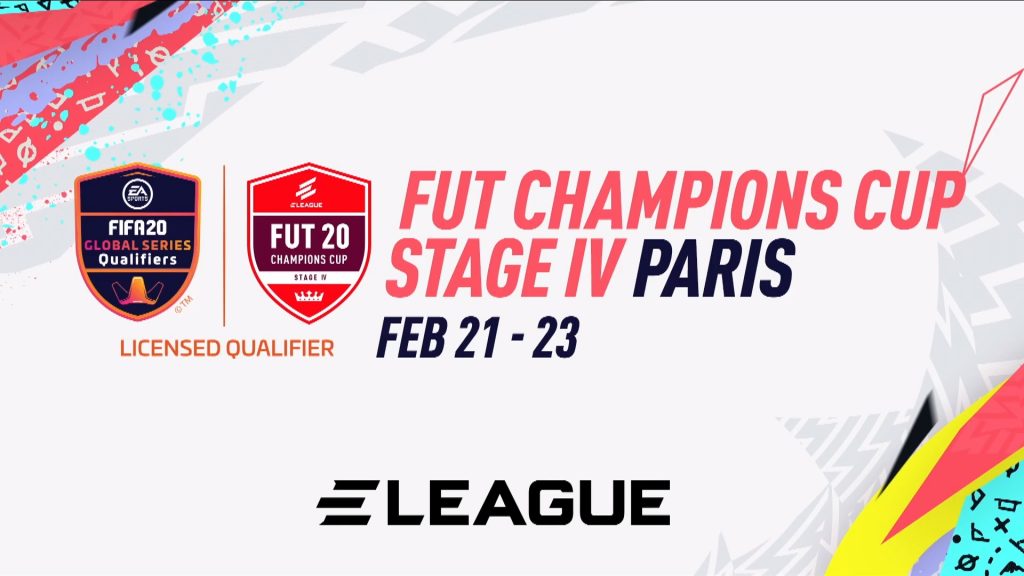 Credit: EA Sports
All the action from Paris will take place over three days from February 21st–23rd at the Studio Rouchon in Paris, France. 
Friday, February 21 – Swiss Round live from 12:00 PM GMT (7:OO AM ET)
Saturday, February 22 – Round of 16 & Quarter-finals live from 12:00 PM GMT (7:OO AM ET)
Sunday, February 24 – Semi-final, Console Final and Grand Final live from 12:00 PM GMT (7:OO AM ET)

The action can also be watched live on YouTube and BR Live.