With the news this week that Gareth Bale had created his own esport organisation, he has joined a growing list of footballers who have seen the potential in esports and decided they want a piece. 
Some of the greatest players in the history of the game are now part of one of the most exciting industries in the world with each bringing their own unique style and brand to the industry. 

Ruud Gullit - Team Gullit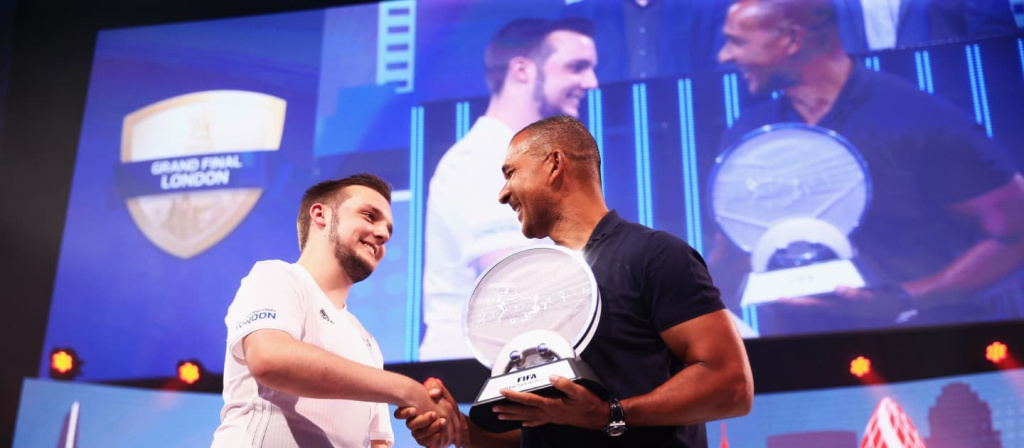 One of the first footballers to get into esports and one who has taken his involvement seriously is Dutch footballing legend - Ruud Gullit. 
He first saw the potential in esports when he made an appearance at the FIWC 2017 Grand Final, where he on hand to award the trophy to eventual champion - Spencer "Gorilla" Ealing.
His Team Gullit esport academy is very much focussed on what the ex-Chelsea player knows best - football - with five FIFA 20 players under his umbrella. The org aims to provide their esports stars with the "best training options [...] to enable them to succeed and to develop themselves as players."
Their roster includes Sweden's Ollie "Ollelito" Arbin and Brazillian Henrique "Zezinho" Lempke, who both impressed in January's FUT Champions Cup 3 - with Zezinho making it to semi-finals.
FIFA players interested in representing the club can state their interest via the Team Gullit website.
Gareth Bale - Ellevens Esports
The latest star to enter esports is the one with the grandest plans Real Madrid star Gareth Bale's Ellevens Esports, in partnership with 38 Entertainment Group, is expected to field players in FIFA, Rocket League, Counter-Strike, and PUBG. 
At the moment it is just three FIFA players on their roster - Tyler "TyFifa" Phillips, Ethan "EthxnH" Higgins and Pedro "PResnde" Resende. The latter two are representing Ellevens at the FIFA eClub World Cup, the first appearance for the org in a competitive setting.
There is an open call for players and if you feel you have what it takes you can register your interest on the Ellevens Esports website.

Ronaldinho Gaúcho - R10 Esports
Ronaldinho is an iconic player in the world of football. No one before or since has been able to play the game as he has - with a smile on his face and magic in his boots the Brazillian mesmerised the world with his tricks, flicks and ridiculous goals. 
His esport organisation R10 esports - named after shirt number he wore for most of his career - is stacked full of Brazillian talent with no less than eight Brazillian FIFA players currently on their roster. 
Their achievements on the pitch don't let the superstar down either with players like Gabriel "Gabrielpn" Peres Nunes regularly appearing at highest level FIFA events.  
This isn't the first foray into the world of esports for Ronaldinho he is also responsible for the eLigaSul, a Pro Evolution Soccer league which hosts competitions across 26 countries.
Mesut Özil - M10 Esports
Straight out the Ronaldinho school of naming your esport team after your shirt number we have M10 Esports - Arsenal and Germany star Mesut Özil's organisation. 
Having started in FIFA they have expanded into Fortnite and now boast 7 players for Epic's record-breaking Battle Royale game.
Christian Fuchs - No Fuchs Given
With a name like Christian Fuchs, it's no surprise the Leicester City full-back has attached his name to a number of ventures including a clothing line and his own esport organisation - aptly named No Fuchs Given.
This esport side bills itself as an "esport academy" and has seven FIFA players on their roster including the 2016 FIWC Champion - Mohamad Al-Bacha.