FIFA 22 Ultimate Team continues to produce drop after drop of new content for players to enjoy. TOTW 9 just went live into FUT packs for a one-week period, while the new Adidas Numbers Up promotion is ongoing with seemingly daily releases.
Amidst all the ongoing action in the popular Ultimate Team game mode, EA Sports has just teased a set of boosted cards highlighting some of the sports' future superstars. The label tabs them as Next Generation players, and they're coming to Ultimate Team soon.
Here's how to get a free Next Generation player for your FIFA 22 Ultimate Team, available soon in-game.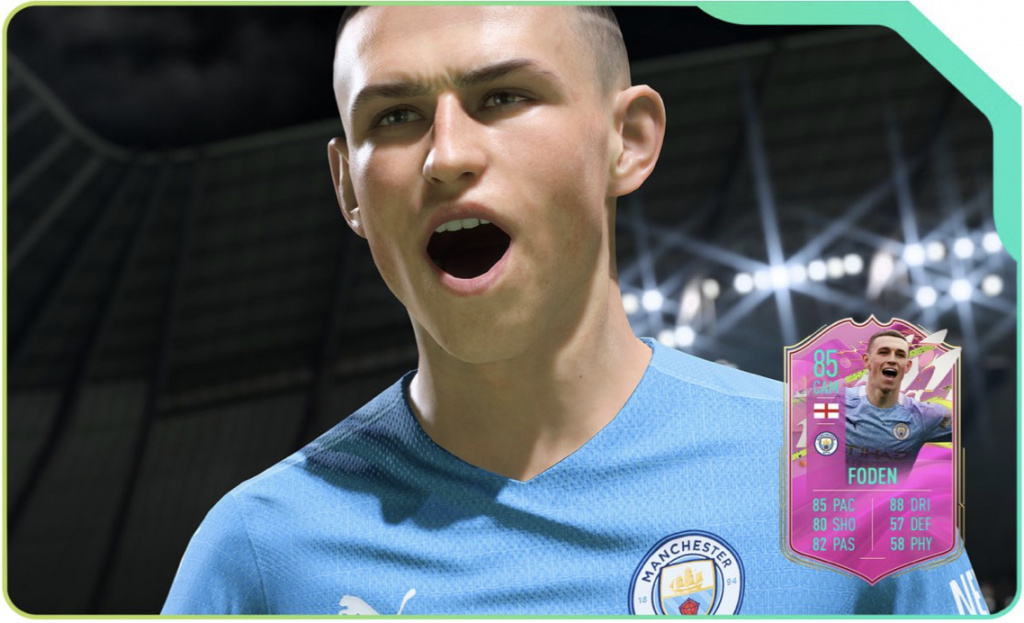 FIFA 22 Next Generation players - Ultimate Team
Another new promotion in FIFA 22 Ultimate Team, Next Generation looks to be similar to Future Stars, highlighting young and talented players. There are six cards in total, ranging in players across Europe's top-flight competitions.
The cards feature a striking appearance as well as boosted stats and some alternate positions. Check out the list of players below:
🇫🇷 Kylian Mbappé - LW - PSG - 86 OVR
🇫🇷 Eduardo Camavinga - CM - Real Madrid - 81 OVR
🏴󠁧󠁢󠁥󠁮󠁧󠁿 Jude Bellingham - CM - Borussia Dortmund - 81 OVR
🏴󠁧󠁢󠁥󠁮󠁧󠁿 Phil Foden - CAM - Manchester City - 85 OVR
🇺🇸 Christian Pulisic - LW - Chelsea - 83 OVR
🇫🇷 Theo Hernández - LB - A.C. Milan - 85 OVR
The Next Generation cards will go live in-game soon, so follow along for how you can unlock one to boost your Ultimate Team squad.
How to unlock a Next Generation player in FIFA 22
FIFA 22 Ultimate Team players will be delighted to hear that the Next Generation cards are available to unlock for free. However, the cards will be untradeable, meaning you cannot sell them on the FUT Transfer Market.
To unlock a Next Generation player in Ultimate Team, simply log in and play FIFA 22 before 14th January, and you will be all set. Beginning 15th December, you will receive one of either: Kylian Mbappé, Eduardo Camavinga, Phil Foden, Jude Bellingham, Théo Hernandez, or Christian Pulisic.
The timing of this surprise promotion should be well-received amongst FIFA 22 players, it's a nice gesture from EA Sports and will hopefully add to everyone's holiday season.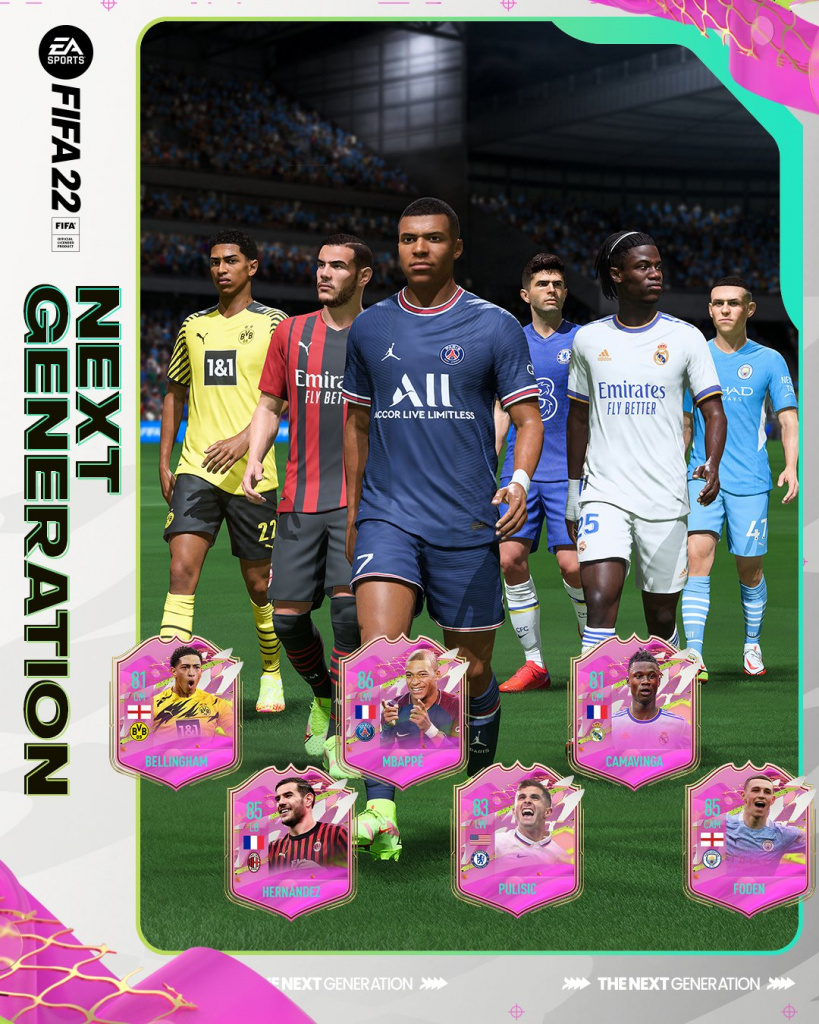 Make sure to check out our dedicated FIFA 22 page for more from Adidas Numbers Up and other promotions. We'll keep you up to date with all the latest team and player releases, including SBC and Objectives challenges.
Featured image courtesy of EA Sports.