There has been an ongoing discussion about Electronic Arts' FIFA titles, specifically pertaining to Ultimate Team Packs, and how these "loot boxes" could possibly be deemed in violation of gambling rules of certain countries. Now, according to a report by a Netherlands publication NU, the court of The Hague has ruled to fine EA for 500,000 per week until these loot boxes are removed.
Netherlands Gaming Authority vs EA
There has been a long legal battle between the Netherlands Gaming Authority and Electronic Arts.
According to a report by NU, the court of The Hague has approved the decision that the publisher will be fined €250,000 per week, and its Swiss subsidiary, responsible for the sale of FIFA titles, will also be fined €250,000 per week, amounting to a total weekly fining of €500,000.
According to a report by VGC, EA argued in courter that the content of its FIFA Ultimate Team packs could not be converted into real money, and only has value in the games. 
The judge, however, dismissed EA's claims on 29th October 2020, and ordered the company to disable loot boxes within three weeks or face the weekly fine of €500,000.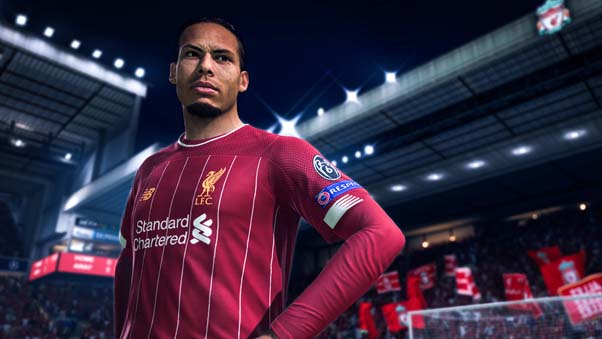 (Picture: EA)
A statement from Dirk Scholing, EA's Benelux Country Manager (as per VGC) reveals the publisher will appeal the decision: 
"Players all over the world have enjoyed FIFA and the FIFA Ultimate Team mode for many years and as such, we are disappointed by this decision and what it may mean for our Dutch community.
We do not believe that our products and services violate gambling laws in any way. We are appealing this decision and we seek to avoid a situation impacting the ability of Dutch players to fully experience and enjoy FIFA Ultimate Team.
Electronic Arts is deeply committed to positive play.  We seek to bring choice, fairness, value and fun to all our players in all of our games.  We remain open to discussions with the Netherlands Gambling Authority and other stakeholders to understand and explore solutions to address any concerns."
The issue of loot boxes, and how they could be seen as gambling, has been a hot topic for years now. Some countries have classified loot boxes as gambling, and policies have been introduced to disclose loot box odds. 
The Netherlands Gambling Authority ruled back in 2018 how FIFA's Ultimate Team Packs were in violation of its Gambling Act, and after a two-year legal battle, the judge reportedly ruled in the favour of the authority.