The massive Fortnite 14.00 update didn't just bring Marvel heroes into the game, and changed the map in several ways. It also brought players dozens of new Fortnite fish species, called Floppers, to the game.
Fortnite Floppers: Where to catch each fish
To make things a bit easier on you, especially if you are just be looking for one specific Fortnite fish, we've outlined the types of areas you can catch each Fortnite Flopper.
These Fortnite fish offer a variety of effects, from providing players short burst of low gravity, to your standard healing, and much more.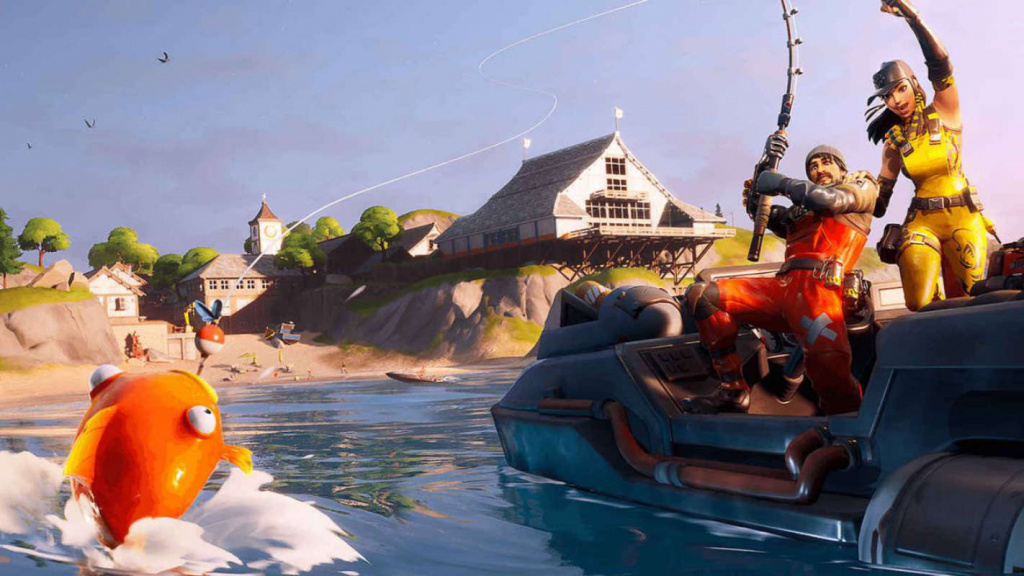 (Picture: Epic Games)
They also come in a variety of rarities, making their effects stronger. Certain Fortnite Floppers are found in specific, geographical areas on the map, while some are found anywhere you can fish. 
Below, you can view a full list of all Fortnite Floppers, and which type of locations you can find them in.
Anywhere with water:
Black and Blue Shieldfish
Blue Slurpfish
Blue Small Fry
Light Blue Smallfry
Molten Spicyfish
Purple Top Smallfry
Purple and Orange Thermalfish
Silver Thermalfish
Slurp Jellyfish
Tan Small Fry
Forest area Floppers
Coho Hop Flopper
Drift Spicy Fish
Green Shieldfish
Green Thermalfish
Red and Green Thermalfish
Swamp area Floppers
White Slurpfish (Only at night time)
Chinook Hop Flopper
Cuddle Jellyfish
Southern Spicy Fish
Yellow Slurpfish
Coastal area Floppers
Black Slurpfish (Only at night time)
Black Striped Shieldfish
Chum Hop Flopper
Purple Jellyfish
Raven Thermalfish
Sky Blue Spicy Fish
Mountain area Floppers
Atlantic Hop Flopper
Peely Jellyfish
Purple Slurpfish
White Spotted Spicy fish
With the areas where you can find specific Fortnite Floppers detailed, all we can say now is happy fishing!