As part of a new limited-time game mode, Fortnite creators Epic Games are giving players a chance to unlock some exclusive new loot as part of the Fortnite Impossible Escape limited-time mode (LTM).
One of the main attractions of Fortnite is the never-ending possibilities of cosmetic combinations, as Epic is constantly releasing new content. With so many different ways to mix and match your character, it gives a great touch of individuality to the game.
Now by completing a new limited-time game mode, Fortnite players will be able to unlock a stylish new umbrella. Ensuring that you'll glide into the battle with full style points.
Fortnite Impossible Escape LTM
This new limited-time mode from Fortnite tasks players with a stressful situation which they must think their way out of. Titled as the Impossible Escape it seems to be just that, as you'll have to avoid enemies trying to hunt you down.
The game mode essentially tasks players with searching the map for parts to repair Choppas, which they will eventually use to fly to safety. The game mode can be played as both PVP and PVE, offering a different set of challenges for players.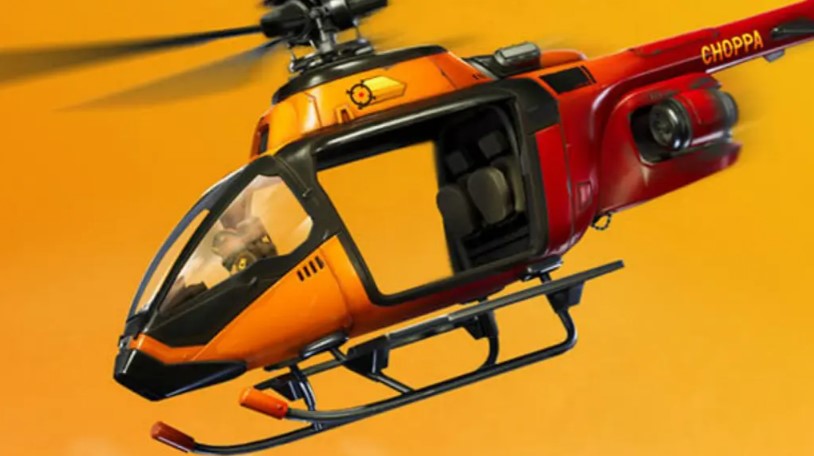 The latest LTM will have players repair a Choppas to create a means of escape. (Picture: Epic Games)
In PVE there are three Choppas that can be repaired and used to escape, and players cannot deal damage to each other. However, the PVP mode takes the gloves off, only providing one Choppa for multiple teams to escape, and you'll have to fight for it as damage to players is live.
How to get the Escapist Umbrella
As stated, there are two modes for this new Impossible Escape LTM, and each grant different rewards. Successfully completing the PVE version of Impossible Escape will award players with the exclusive new Odds Loading Screen.
But to get the Escapist Umbrella, you'll need to successfully complete the PVP version against other players. But don't worry, you'll have plenty of time as this LTM will run until 25th, May 2021 at 9:00 AM EST.