Chapter 3 of Fortnite has been absolutely packed with exciting content thus far as Epic Games continues to deliver for their fans. The first season of Fortnite's new era introduced an entirely new map and has been a major success to this point.
One of the calling cards for Epic's battle royale has been the crossover promotions with popular figures from pro sports, the entertainment industry, and so much more. The content drops often include exclusive outfits, gear, and other Fortnite items for players to get their hands on.
It looks like we're now set for the next major Fortnite promo as the famous Assassin's Creed franchise will grace the battle royale island. Here's everything you need to know about Ezio Auditore coming to Fortnite as part of the Assassin's Creed Fortnite collab.
Fortnite Assassin's Creed collab - Ezio Auditore joins the fight
One of the most popular figures in the history of gaming, Ezio Auditore is no doubt the darling of the Assassin's Creed franchise. Featured as the main hero in three different AC titles, as well as multiple short films, there is no denying the star-power of the Master Assassin.
Just announced to the Assassin's Creed social media outlets, Ezio Auditore will be coming to Fortnite on 10th March. The crossover promotion arrives on the same day the Assassin's Creed Valhalla: Dawn of Ragnarök expansion goes live, so the timing certainly makes sense.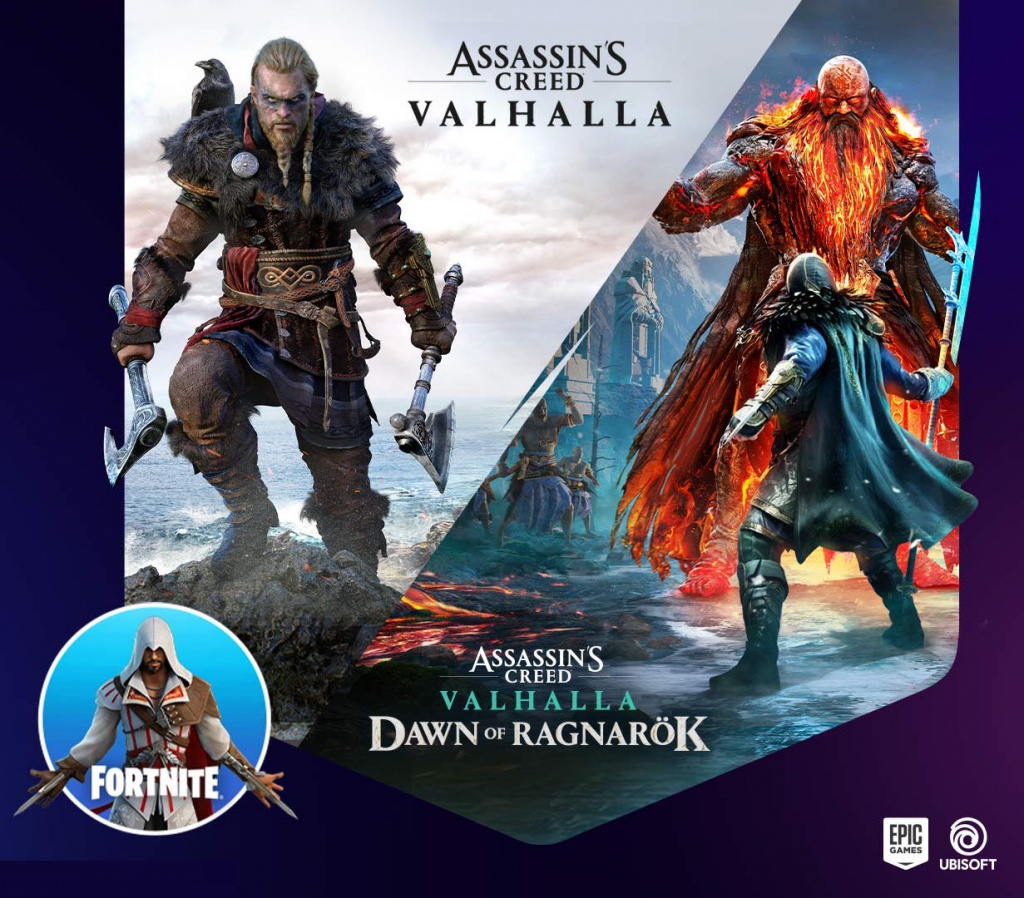 Similar to almost every other promotion, Fortnite players can expect the AC gear to appear in the Item Shop for bundle and individual purchase options. Though there is another way to unlock the upcoming Fortnite Assassin's Creed collab.
Players who purchase either Assassin's Creed Valhalla or the Assassin's Creed Valhalla: Dawn of Ragnarök expansion on the Epic Games Store before 10th March will receive the Ezio Auditore set in their Fortnite locker as soon as the content goes live.
Master Assassin Ezio Auditore is coming to Fortnite!

Buy either Assassin's Creed Valhalla or Assassin's Creed Valhalla: Dawn of Ragnarök on the Epic Games Store and receive the Ezio set in your Fortnite locker automatically on March 10th. pic.twitter.com/7W4AUpxDq9

— Assassin's Creed (@assassinscreed) March 2, 2022
While there has been no word on a special challenge list to this point, it's entirely possible Epic Games include additional ways for players to unlock XP as part of the Fortnite Assassin's Creed drop, so stay tuned for further details.
Make sure to check out the rest of our dedicated Fortnite page for all the latest from Epic Games including weekly challenges, updates, content drops, and more.
Featured image courtesy of Epic Games.