There's been no shortage of excitement in Chapter 3 of Fortnite with Epic Games keeping the battle royale fresh and exciting. Season 1 of the new chapter features the customary battle pass, and the friendly neighborhood spider-man is no doubt the crowned jewel of the free rewards.
Spiderman content was included with the start of Chapter 3 as another crossover promotion for the movie Spider-Man: No Way Home as it debuted in theatres. Along with outfits and cosmetics, Epic Games added special Spider-Man items to the Fortnite loot pool, and they've certainly been popular thus far.
Fortnite devs are now dedicating a special week to the Marvel Hero with increased content for players to enjoy. Here's everything you need to know about the new Fortnite Amazing Web Week, part of the v19.40 Update.
Fortnite Update v19.40 - Amazing Web Week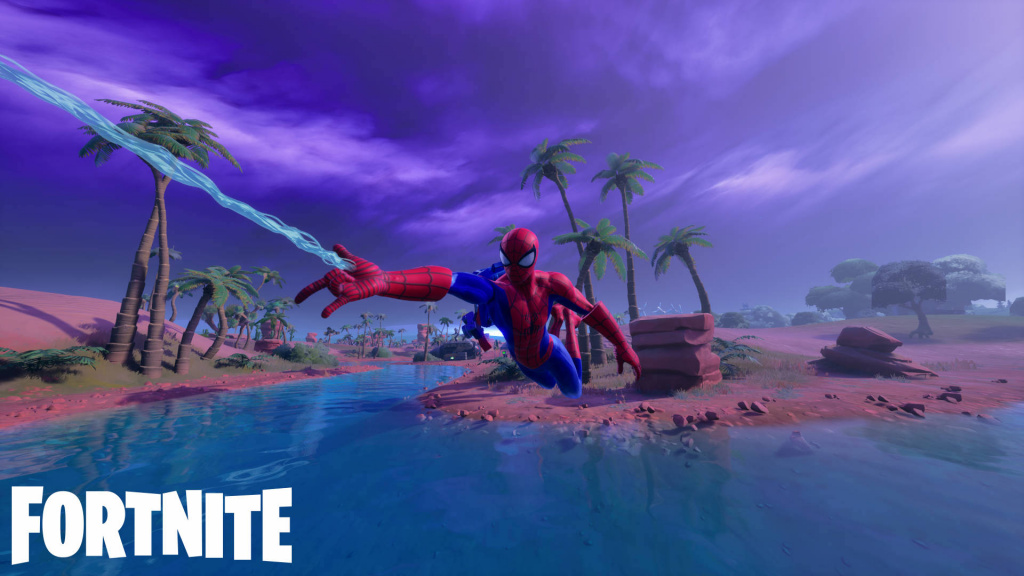 Live now in Fortnite Chapter 3 Season 1, players can jump into the battle royale and enjoy an uptick in the Spider-Man content. From 1st-8th March it's Amazing Web Week featuring more Spider-Man Web-Shooters and the return of Bouncers.
Rather than just being available as special loot items, Spider-Man's Web-Shooters are now also added to the chest loot pool, giving players a better chance at finding a pair during their game. Bouncers have also been unvautled after being on the shelf since Season 6 of Chapter 1.
Fortnite Amazing Web Week also features an exclusive challenge list for players to complete, unlocking XP rewards to clear more levels on the battle pass. There are four challenges in total, each unlocking 8,000 XP upon completion.
Epic Games has also included a note that a new themed week will follow up Amazing Web Week upon its completion. So be sure to check back with us as the date approaches for all the info.

Proximity Voice Chat in Imposters - Fortnite v19.40
Update v19.40 also features a change to the Impostors playlist as the voice chat feature has been tweaked. Previously, voice communication was split between players who are and are not eliminated, mixing both the Agents and Impostors together. 
With the new update, the Impostors playlist now uses proximity voice chat, so players will hear audio based on who's around their character in-game. Eliminated players won't be able to voice chat with non-eliminated players, but they will still be able to hear them and keep up with all the drama.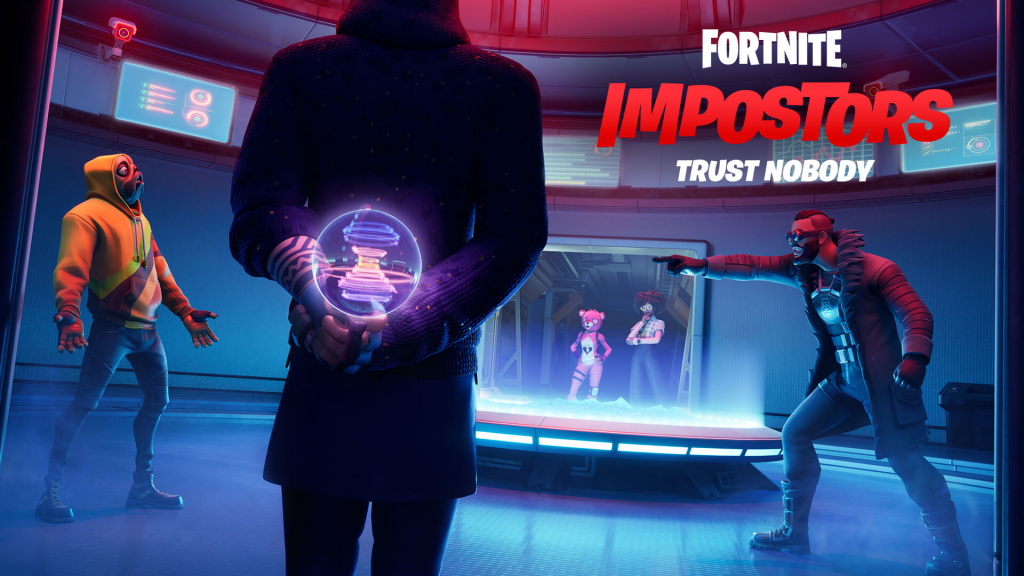 Go check out our dedicated Fortnite page for all the best Chapter 3 information including weekly challenges, updates, content drops, and more.
Featured image courtesy of Epic Games.
---
For more Fortnite news be sure to check out our dedicated section, or some of our Guides & Tutorials, just below:
Fortnite Guides - All Fortnite Redeem Codes | When Does Fortnite Chapter 3 Season 5 Start?|All Fortnite Twitch Drop Rewards| How To Make Your Own Fortnite Skin |
Fortnite Events - Fortnite Winterfest 2022 | 
The Best Fortnite Creative Codes - Best Edit Course Codes|Best Prop Hunt Codes|Best Zombie Map Codes
Featured image courtesy of Epic Games.